VAULT MAGAZINE LOOKS AT DESIGN KNOCK-OFFS
With art collectors au fait with forgery - they are now educating themselves on original design. Great story by Sammy Preston, featuring designers Ross Gardam and Liam McGuvin, and ADA director Anne-Maree Sargeant - November 16, 2016 issue on sale now.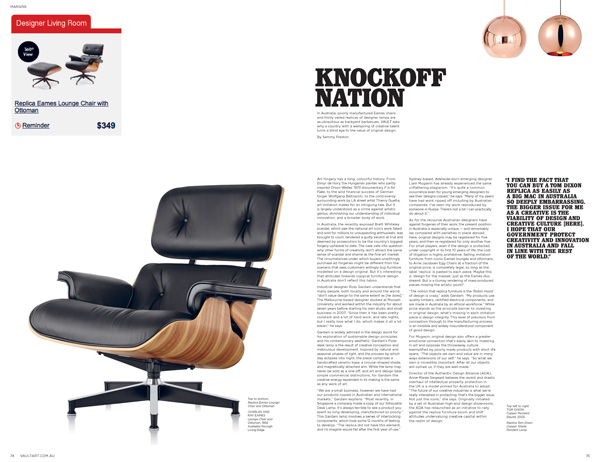 ROSS GARDAM NAILS THE PROBLEM - AND CALLS FOR GREATER PROTECTION FOR AUSTRALIAN DESIGNERS.