Earlier this year IP Australia announced a review into design systems that includes design registrations, trade marks, patents and other rights. As part of the review ADA® stakeholders have hosted several round table sessions and individual meetings with the team, contributing to the first phase that focuses on 'qualitative' research.
Initial findings were presented by IP Australia during DESIGN Canberra Festival sessions at Object Subject on November 9th, with a colourful brochure summarising the research made publicly available this week (download link below).
It must be noted that the first research phase is 'qualitative' – focussed on assessing the scope of issues, results to be released during Melbourne Design Week in March 2020. The second research phase commences mid 2020, and focusses on solutions, so there's quite a path to tread before we learn the recommended policy changes, and what that means realistically for the furnishing sector.
Reviewing TALKING DESIGN report, there appears to be some contribution that cover key issues we're acutely aware of, and we encourage further industry participation in future forums, surveys and interviews as this is the chance for the industry to get involved, have a say and help make change.
Download TALKING DESIGN – here
Read more on the ACIP Review into design systems here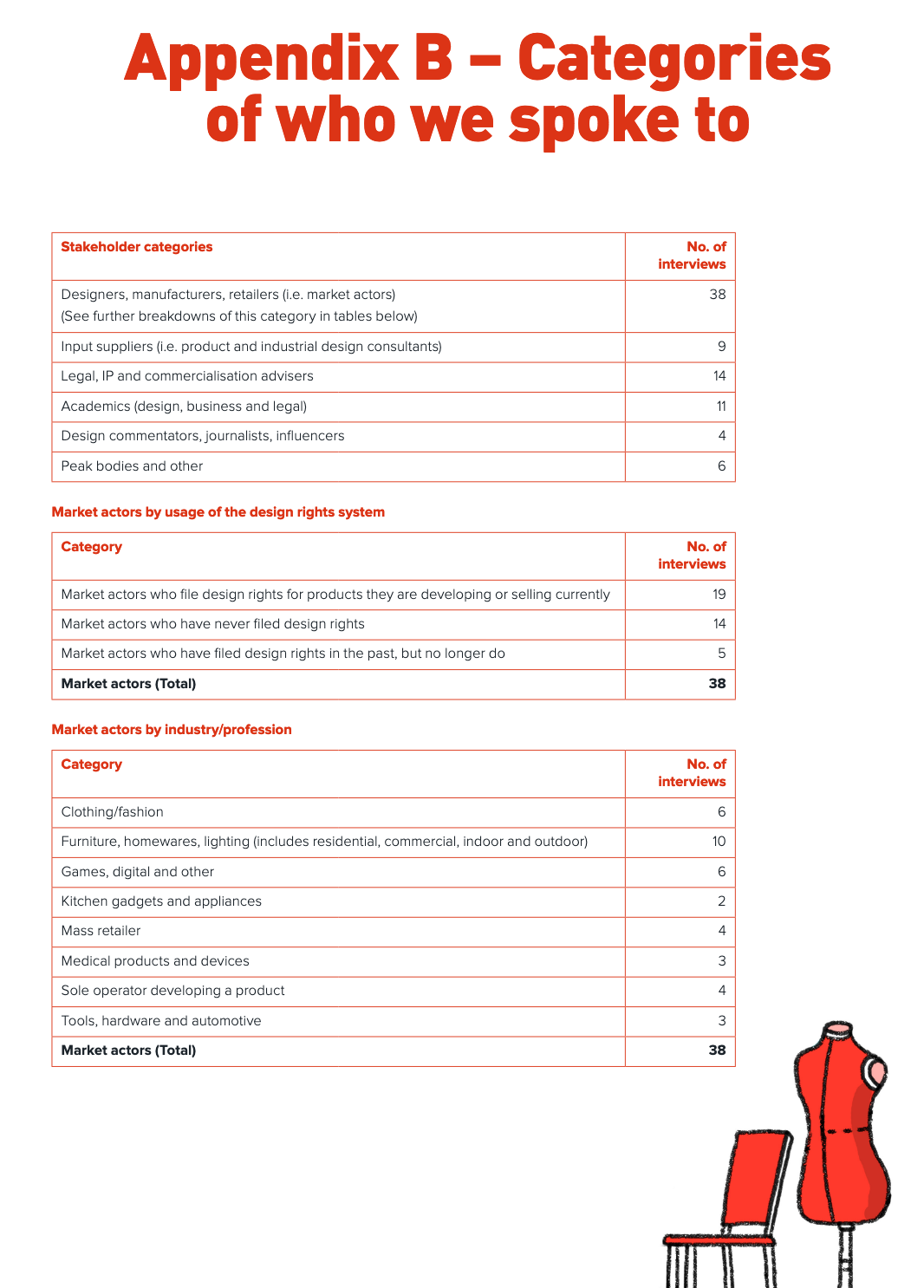 IP AUSTRALIA STAKEHOLDER-LED FORUM (Dec 2nd)
The ADA® joined a day long forum at University of Sydney this week, where IP Australia chaired stakeholder-led consultation into the ongoing ACIP review into design systems.
Whilst the invited group spanned academics, representatives from peak industry bodies including the DIA, Good Design Australia and the [AdA], we expressed concern that the inclusion of only one designer and two retailers did not offer fair industry representation for the furniture industry.
Where was the voice of the importers, manufacturers and exclusive distributors of widely copied products?
IP Australia team members worked with groups in a moderated brainstorm of both current problems and potential solutions, the most radical suggestions being to scrap the existing system and start again, and the director general has pledged consultation with ADA® stakeholders in early 2020.


/////////////////////////////
JOIN THE ADA® – HELP STOP DESIGN THEFT!
AUTHENTIC DESIGN ALLIANCE® Members directly enable our advocacy – please support our campaigns for Australian IP Reform for the design sector by joining the ADA®
Find out more HERE (desktop view) or HERE (device view)
/////////////////////////////
USEFUL READING
READ // Why the current review into design systems might be a start, but not the solution
READ // Will UK IP reforms survive Brexit?
/////////////////////////////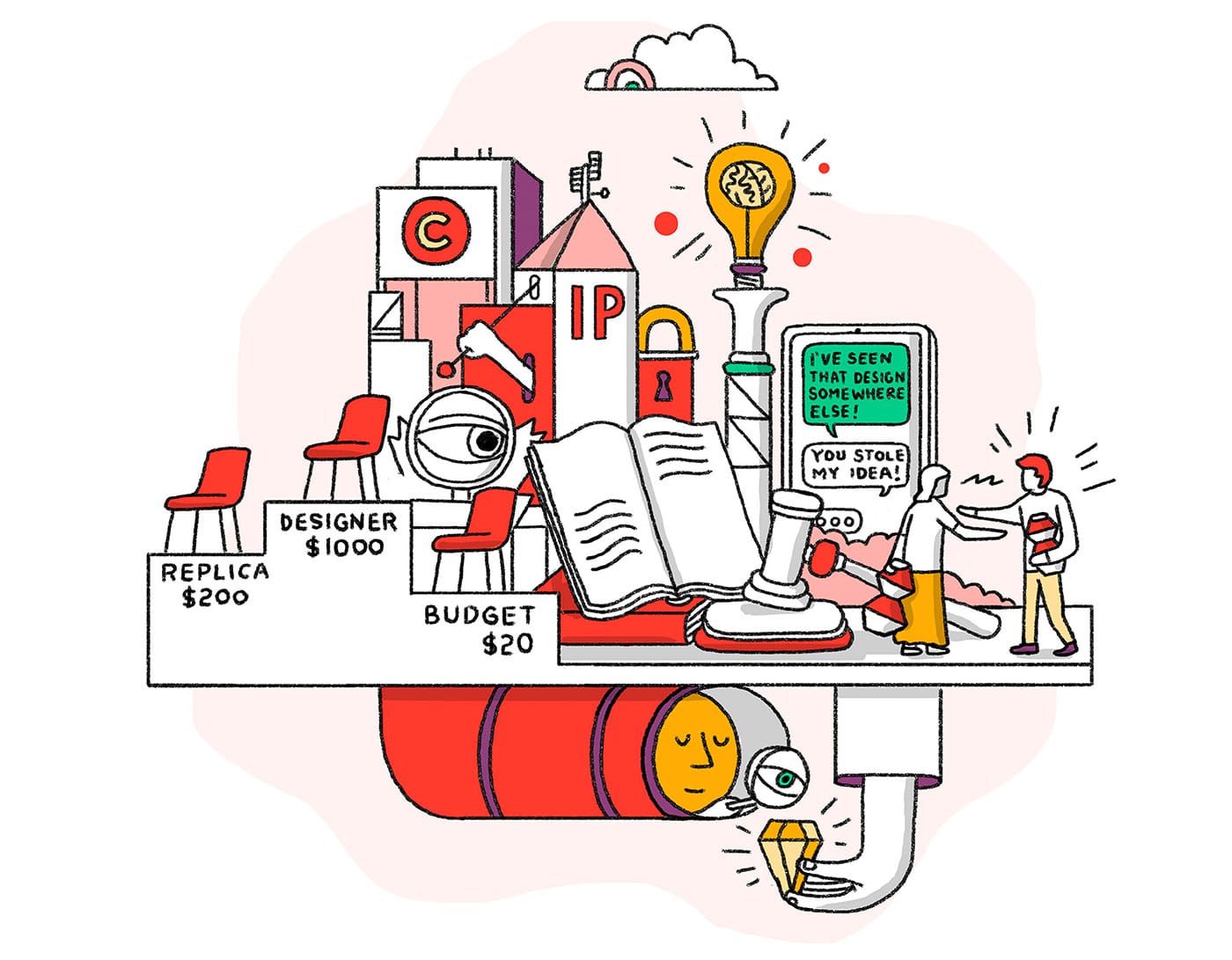 Illustrations // Jackie Winter Group (James Hancock) courtesy of IP Australia