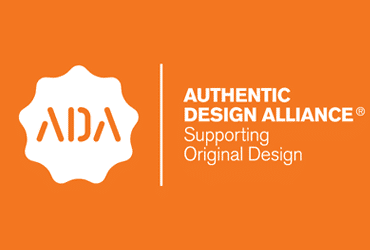 IP Australia review into Australian 'Design Systems'
Since our 2016 relaunch, we have been in consultation with IP Australia and various Government agencies, joining other industry groups to help shape the best possible future for the growth of the Australian furnishing sector.
Mid 2021, IP Australia completed a two-year Review of Australian 'Design Systems', the outcome of a two-year enquiry by the Productivity Commission into Intellectual Property rights across all sectors. The review identified short-term wins that have since been fast-tracked, with more legislative changes and policy amendments to be introduced in the next two to three years. As we've said before – affecting real change is a long game.
In March 2022, the Australian Government ratified the first legislation changes. Australia joined over 70 trading partners by introducing a 'grace period', a 12-month buffer zone where new works are protected prior to commencing the design registration process.
We will continue to work with Policy teams over the coming years as additional amendments are yet to be finalised.
ESSENTIAL READING // The 7-part IP Australia short-term wins are defined here, and links to all Designs Reviews reports – read here
Call for Copyright reform.
Outside the current Policy changes currently on the table, we will campaign to introduce automatic copyright for furniture, lighting and designed objects. Copyright falls outside the IP Australia remit.
We seek industry-wide support for a long game as it takes many years to affect real change with law reform.

2022 Program
December 21 – March 22 // IP Australia Roundtable series
We continued consultation with the IP Australia policy team on legislation reform. During a roundtable series over Summer, the nuances of policy amendments for further legislation charges will open for public consultation later in 2022, prior to these additional changes to Australian Intellectual Property laws being officiated.
February 06 // ADA 08 Tabloid launch
Our latest newspaper launched in partnership with the newly rebooted trade exhibition Interiors Australia + Denfair at the Melbourne Exhibition Centre. 10,000 copies of this edition were also distributed at our various Melbourne Design Week events and available nationally via the ADA Member showroom network.
February 10-12 // Interiors Australia+Denfair
Authentic Design Alliance exhibited a preview of 'Caged', a project by designer-maker Ash Allen, alongside the five ADA Award winners from the 2021 Design Fringe. Work by Marta Figueredo, Kirby Burke, Jill Stevenson, Lauren Haynes and Kathleen Prentice proved to be a visitor highlight.
We also hosted a talk spotlighting the importance of specifying original lighting in projects featuring Christopher Boots, Volker Haug, Patrick Lourie and Jason Bird. Over three days, more than 7,000 industry professionals attended the event.
March 16-27 // Melbourne Design Week
Futures Collective at Villa Alba Museum, a new exhibition platform spearheaded by Spence & Lyda with Fiona Lynch Office, took over the historic Itallianette mansion in Kew for the duration of design week. The ADA was invited to showcase the full installation of CAGED, a series of functional sculptures made as 1:1 models of highly recognisable furniture icons handmade by Melbourne designers Ash Allen.
Say it Loud as a supporting partner; the ADA were proud to support this important exhibition of works by BIPOC creatives across the built environment.
March 28-29 // IP Australia education workshops
We supported an IP Australia education series that unpacked the essential tools for protecting Australian designs and explored the impact of recent legislation changes.
May // ADA Stakeholder think-tanks
ADA Stakeholders help shape our strategy and campaign objectives, and over four weeks, we met with key advisors to assist in forming future initiatives.
July 14-16 // ADA Award at vivid design comp
Continuing our partnership with Australia's longest-running design competition, we joined the DIA, and media and event sponsors to judge the 19th edition of vivid design competition. The 2022 Authentic Design Alliance ADA Award of Merit was jointly received by Billie Cavello and Georgia Weitenberg.
September 16-25 // Sydney Design Festival
Our event program will be announced in August.
September 16-November 27 // ADA Award at Design Fringe Exhibition
Design Fringe, formerly Fringe Furniture, is a highlight of the Melbourne Fringe Festival. We join the award ceremony on September 16 to present our ADA Design Futures Award and will moderate a talk on October 6 at Melbourne Pride Centre, ahead of a networking event for all finalists. The exhibition is held at Linden New Art and Carlisle Street Arts Space (inside St Kilda Town Hall).
October 6 // ADA Design Fringe talk
Booking links are yet to be released for our talk at Melbourne Pride Centre in St Kilda.
October 10 // ADA 10 Tabloid launch
October 20-24 // Design Show, ICC Sydney
Trade event Interiors Australia+Denfair, now rebranded as Design Show, will be Sydney's first major interiors and architecture trade show in several years.
The ADA will debut CAGED in Sydney, a functional sculpture series of famous furniture pieces reimagined 1:1 scale by designer-maker Ash Allen, that previously joined the Melbourn Design Week program earlier in the year.
ENLIGHTENED is an ADA-produced panel discussion in partnership with ADA co-founders Euroluce. The panel featuring Kirsten Stanisich (Richards Stanisich), Tim Carr (Arup), Alex Fitzpatrick (ADesign Studio) and Euroluce brand manager Patrick Lourie will be moderated by ADA Director Anne-Maree Sargeant.  Exploring the four pillars of lighting specification from the perspective of specifier, lighting design and engineering, luminaire and custom fixture design, and distributor, the discussion will spotlight the essentials needed for each part of the process and explore the required foundations to successfully light commercial and residential projects.
October // ADA Stakeholder Roundtables
Details and dates are to be announced soon.
IP WORKSHOPS
This year we are introducing a new workshop series to educate industry, media and consumers about the value of upholding and respecting Intellectual Property. Sessions for designers, designer-makers, manufacturers, and interior design professionals.
We host IP Workshops during Sydney Design Festival, Melbourne Design Week and the vivid Sydney festival, presented in partnership with our legal partners Banki Haddock Fiora Lawyers. 
Don't hesitate to contact us if you wish to include these sessions within your event program.
ADA Roundtables – Sydney/Melbourne October 2022
With stakeholder and industry consultation – we will drive a strategic campaign in partnership with ADA members and affiliates. 
JOIN THE ADA
As a member-funded association, membership fees directly fund our advocacy and enable the ADA change campaigns and education programs.
BECOME AN ADA® MEMBER // Register for ADA News + Event updates here.
////////////////////////////////////////////////
SUGGEST OR JOIN AN ADA EVENT :: Contact Us