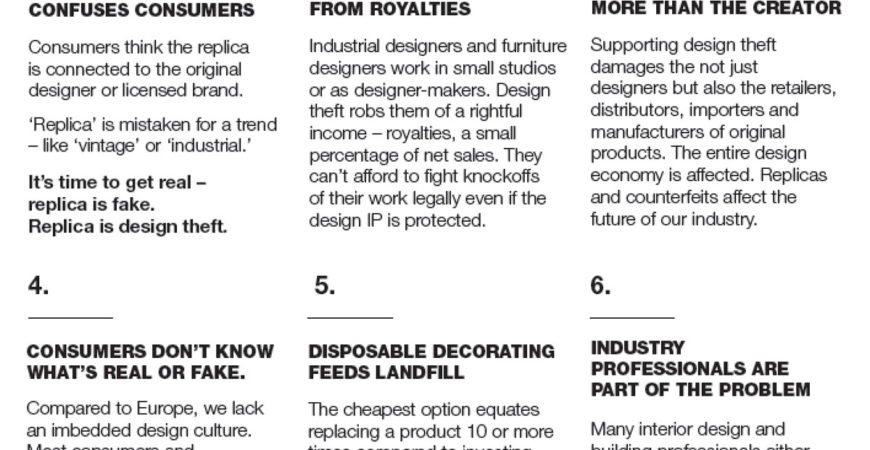 WHY JOIN THE ADA®?
Sub Heading Part 1
Unscrupulous businesses are flooding the market with cheap furniture and lighting knock-offs. The problem is accelerating and now bathware, architecture hardware, and other products are being crippled by copycats.
Consumers, businesses, and building industry professionals with the 'as cheap as possible' mentality drive a growing market for low-grade, short lifespan products. often these businesses have established supply chains to copy the original furniture and objects used to sell projects. The problem creates an 'as cheap as possible' mentality that is fueling a race to the bottom for the cheapest possible price and causing untold environmental impact.
"Australia is the 'Wild West' of fake designer furniture!"

David Trubridge, ABC Radio National
Help Stop Design Theft – become join the ADA® today!
MEMBERS DIRECTLY ENABLE ADA® AWARENESS CAMPAIGNS FOR CHANGE

Discover ADA Member benefits here  // or – here if on mobile or tablet
6 REASONS TO JOIN
Sub Heading Part 1