For the second year we're proud to partner with vivid design competition to present the AUTHENTIC DESIGN ALLIANCE  Award of Merit / vivid17 for Emerging Design.
Vivid is an established springboard that has successfully unearthed many early career design studios, the 15th edition of the program unveils July 19-22 at Decor+Design, Melbourne.
Dowel Jones designers Dale Hardiman and Adam Lynch (then Lab de Stu), along with former studio partner Andre Hnatojko, join Adam Markowitz, Nicole Monks and Ash Allen's collab with James Walsh who are among previous category winners that went on to gain industry and media attention via participating in vivid.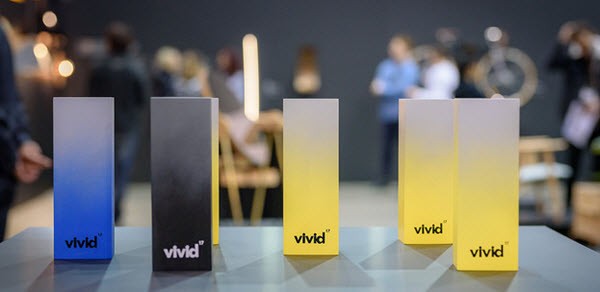 The AUTHENTIC DESIGN ALLIANCE® Award of Merit has been created to encourage, acknowledge and recognise work by early career practitioners presenting outstanding. Focussing on innovate, new use of materials, consideration to end of life cycle or sustainability and demonstrated newness, an independent judging team will nominate this year's award.
The recipient receives a two-year ADA Bronze membership – valued at $1980, and a testimonial from our independent judging panel.
Ash Allen and James Walsh were awarded our 2017 AUTHENTIC DESIGN ALLIANCE® Award of Merit // vivid for IGNEOUS.
By the waste from bluestone, a natural stone native to Melbourne, and  applying extreme heat, the molten material could be then sand cast to create a unique series of wall sconce.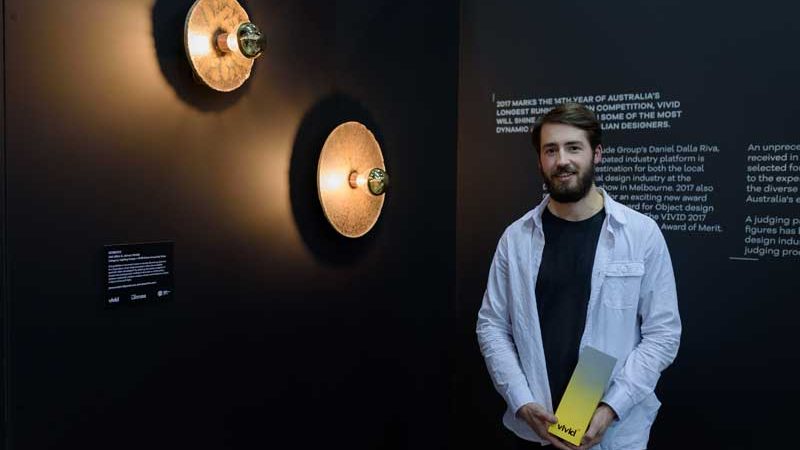 IGNEOUS by James Walsh and Ash Allen – Vivid Design Comp 2017 lighting award + AUTHENTIC DESIGN ALLIANCE Award of Merit – vivid17
This year we thank Jan Henderson (Inside), Miriam Fanning (MIM Design) and Richard Munao (Cult) for joining our judging panel and helping to encourage design excellence within the emerging design sector.
LATITUDE helmed by Danial Dalla Riva curate the event and manage the judging process.
Award Presentation Thursday July 19, 3pm // Melbourne Exhibition Centre Southbank.
Decor+Design // July 19-22 Melbourne
Free to attend // register via decordesignshow.com.au/vivid