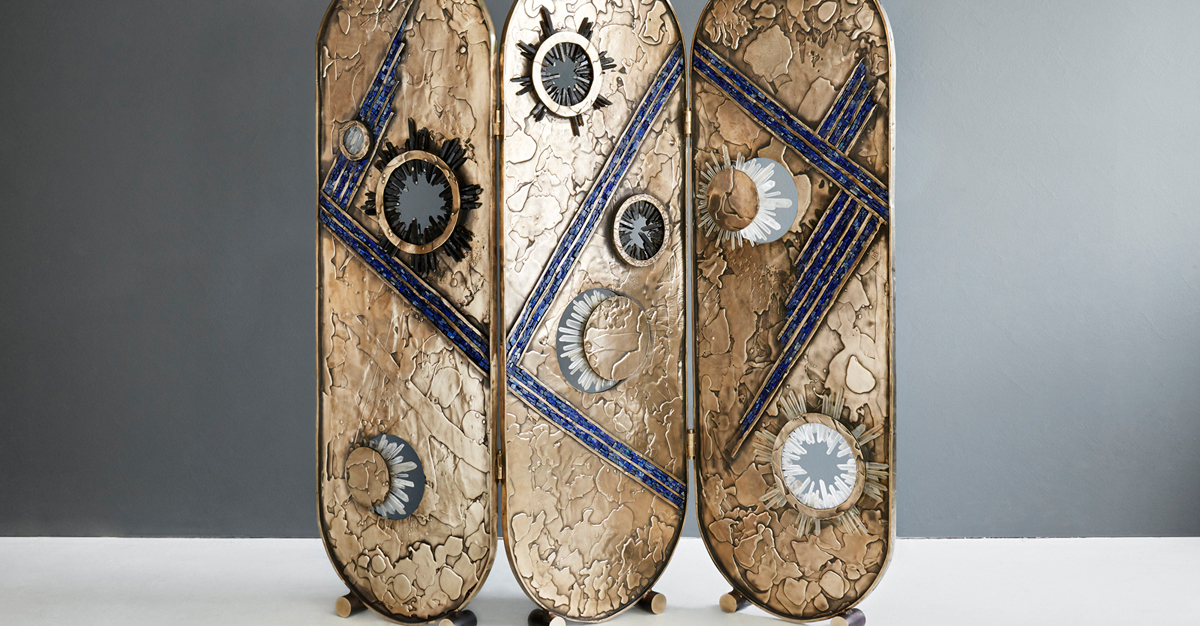 Unique. One-0ff. Commissioned. Exploring Australia's thirst for functional sculpture and ambitious one-off works of design.
As we forge our own Australian design identity, a by-product of the current boom in luxury residential, hospitality and development projects has created new opportunities for artists and designers as the thirst for unique, commissioned, and one-off works is defining public and private spaces.
A moderated panel discussion draws from architecture, interior design, industrial design, sculpture, and gallery level commissions to explore how one-off works now contribute to our cultural design DNA.
Join us to discover how ultra-custom design objects, ambitious furniture pieces and large-scale sculptural works brand architectural and interior projects, creating a new market for commissioned and collaborative works made by Australian creatives.
Initiated by Christopher Boots for Melbourne Design Week
Presented by AUTHENTIC DESIGN ALLIANCE
    WHAT //  Moderated discussion followed by drinks in an intimate setting at Christopher Boots Atelier
    WHEN // Wednesday March 21st, 6.00 for 6.30pm
    WHERE // 369 Gore Street, Fitzroy
    TICKETS // $20 + bf – Eventbrite
———————————————————————
PANEL //
CHRISTOPHER BOOTS, designer                 @christopherboots
DION HORSTMANS, sculptor                        @dionhorstmans
PASCALE GOMES-McNABB, architect         @pascalegomesmcnabb
LOU WEIS, creative director                            #broachedcommissions
MODERATOR //
Anne-Maree Sargeant, AUTHENTIC DESIGN ALLIANCE @authenticdesign_aus
———————————————————————
ABOUT THE PANEL
CHRISTOPHER BOOTS
Christopher Boots established his architectural lighting design studio in 2011, releasing his first solo collection the same year. Joining the wave of industrial designers crossing the boundary into the art world, Christopher's work is exhibits at leading design galleries and international fairs including Collective Design (NYC), Salone de Mobile Milan, galleries in Paris, London and across the USA, including installations commissioned by HERMES for Madison Ave NYC and Vancouver boutiques.
Each work is carefully handcrafted at the Melbourne Atelier, with love and care by skilled artisans, available as limited edition, commissioned, or one-off works. christopherboots.com // @christopherboots
DION HORSTMANS
Informed by the stylistic principles of geometric abstraction and the bold graphic quality of his Pacific Islander heritage, Sydney artist Dion Horstmans handcrafts multi-dimensional architectural sculptural works, bridging the space between the two and three-dimensional. Following successful solo exhibitions in Melbourne, Sydney and Asia, Dion completed public art commissions for COLLINS SQUARE (Melb), CENTRAL PARK (Syd), IBIS Hotel (Bris), and soon a major public installation for UAP for Ryde Country Gardens. dionhorstmans.com / @dionhorstmans
PASCALE GOMES-McNABB
Pascale Gomes-McNabb worked across architecture and hospitality in London, Chicago, Hong Kong and Shanghai, designing and operating six restaurants prior to opening her Melbourne design practice. Working beyond the built space, Pascale places emphasis on curating each environment inclusive of furniture, lighting and detailing to have a unique sense of place, and welcome. pascalegomesmcnabb.com.au // @pascalegomesmcnabb
LOU WEIS
Lou is a Creative director within the public art and design space, previously for Victoria Design Festival, and earlier, creating large-scale interdisciplinary radical design works Melbourne Arts Festival, Singapore Arts Festival and Tokyo Design Week. As co-founder of BROACHED COMMISSIONS, a design edition studio represented regularly by international galleries and fairs including BROACHED MONSTERS by Trent Jansen in Melbourne and NYC, and soon, a new collection by Jon Goulder. broachedcommissions.com // @louweis
ABOUT AUTHENTIC DESIGN ALLIANCE
ADA is a members-based education platform that spotlights the importance of investing in original design to support the creators, makers, manufacturers and distributors. The ADA program strives to shift cultural change in buyer behaviour to support authentic design, and why we must now chose well, buy once and invest in products that endure. Authenticdesignalliance.org // @authenticdesign_aus
———————————————————————
ABOUT MELBOURNE DESIGN WEEK
Creative Victoria and the NGV launched Melbourne Design Week in 2017 – a major new four-year design initiative conceived as an ambitious and collaborative program that underscores Melbourne's position as a global design city.
In 2018 Melbourne Design Week looks at the theme Design Effects and delves into the wide reaching nature of design in its broadest sense. From the physical to the creation of experiences, services and identities, it asks: what effect does design have on the environment around us? How is design a catalyst for change?
ngv.vic.gov.au/melbourne-design-week
———————————————————————
ABOUT DENFAIR DESIGN LOOP
DENFAIR hs produced curated selection of Melbourne's best design showrooms responding to the theme 'Celebration of Material' where the focus is on the history, rationale and emotional quality of materials in selected furniture products realised as an installation.
---
This event is proud to join the DENFAIR DESIGN LOOP program.
Find more AUTHENTIC DESIGN ALLIANCE news + events.