10 TALKS, 5 INSTALLATIONS, 5 EVENTS
Since relaunching we have presented talks and curated installations of new Australian design at every major Australian design event.
After debuting during VIVID Sydney at the Good Design Festival with a lively panel discussion, and an installation of REAL vs FAKE products, we headed to Melbourne for DEN FAIR.
Back in Sydney, our friends at FACTORY DESIGN DISTRICT hosted our second VIVID Sydney appearance - where David Trubridge, in conversation with ADA director Anne-Maree Sargeant (AMS), shared his recent win over seven replica retailers in Australia. The action-packed FACTORY DESIGN DISTRICT program closed with out very first 'design performance' - where guests join David in destroying the fakes.
Video will be posted soon!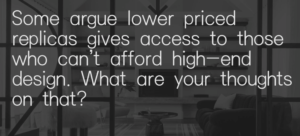 25 submissions and 10 appearances - Australian Government's enquiry into Intellectual Property arrangements (ACIP)
The Federal Government's two year enquiry into Australian Copyright and Intellectual Property laws (ACIP) culminated in public hearings before the Productivity Commission in June. WE coordinated 25 submissions and 10 public appearances from designers, manufacturers, retailers, and industry associations in Sydney, Canberra and Melbourne.
The Commissioners asked us to consider if consumers had the right to cheaper copies of original designs, and appeared to believe the replica industry should be supported. We explained that the damage to Australian creative industries would be irreparable, and without improved design protections - Australia will witness an unprecedented talent drain.
The Federal Government is yet to respond to the ACIP final report. We will post links of our transcript soon.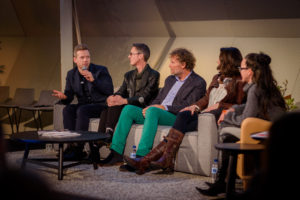 David Trubridge supported us again in July, as keynote speaker at Decor+Design in Melbourne. Listen to David and AMS interviewed on ABC RADIO National (12 minute stream) - download interview.
David joined panelists from Space Furniture, Tait, and Top 3 by Design - on our interaction with the ACIP and Productivity Commission.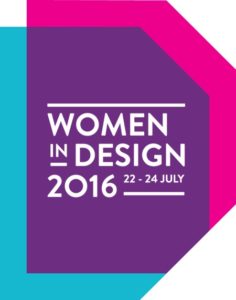 Design Tasmania hosted Women in Design 2016, themed collaboration.
Anne-Maree Sargeant presented the ADA relaunch journey, sharing how independent industry practitioners can connect with industry, government and media.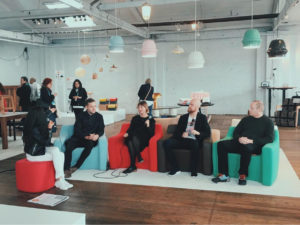 MELBOURNE INDESIGN hosted two panel discussions, and installations of new Australian design.
Video of talks will be made available to members soon.
As a members-based association, membership fees will fund advocacy, events, installations and promotions as we work collaboratively with the Australian design industry to promote original design.
Support original design. #getrealbuyrealsupplyreal #stopdesigntheft #replicaisfake
Follow us on Instagram @authenticdesign_aus / Facebook