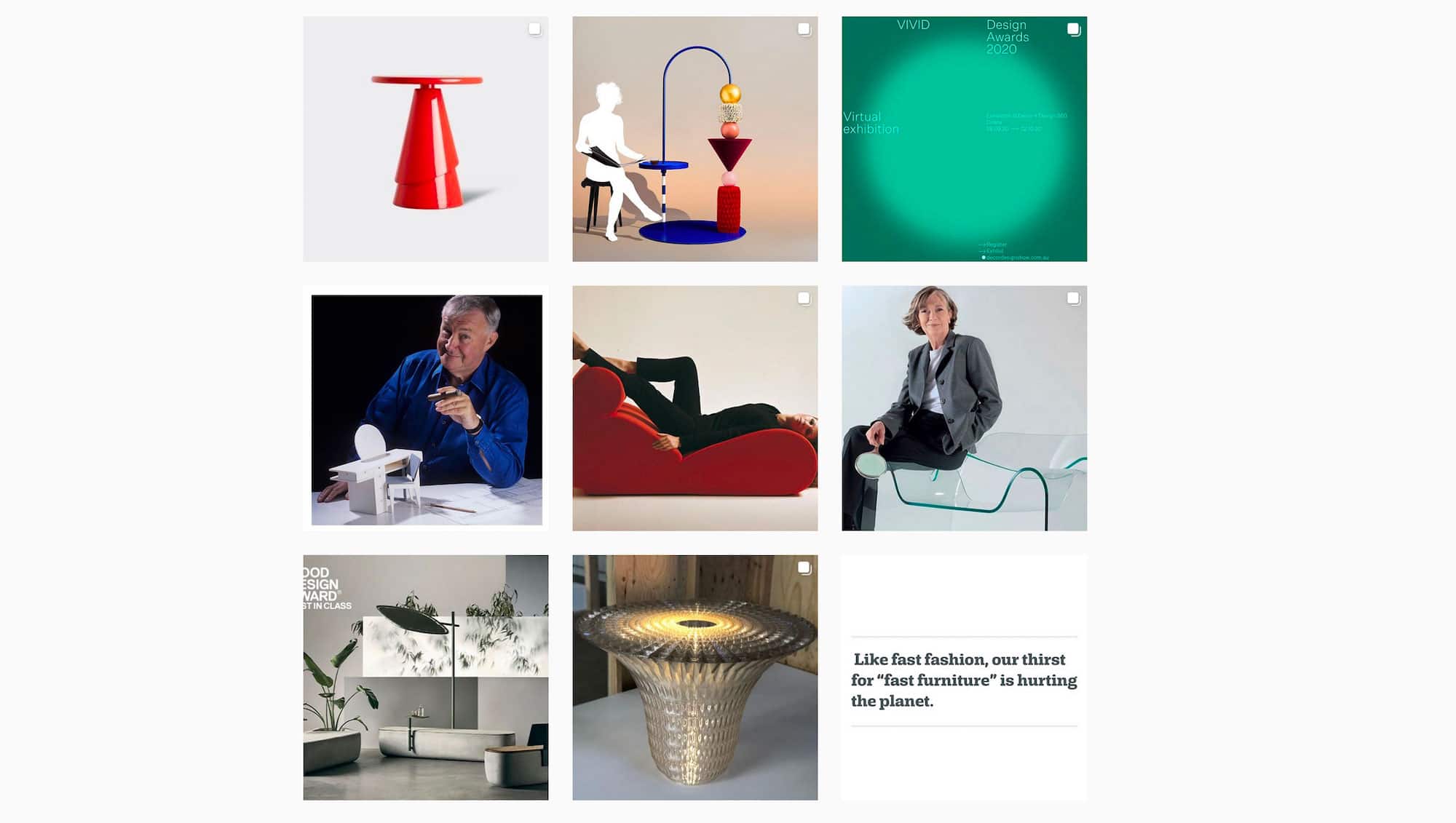 Please support our cause by following (and sharing) our NEW Instagram handle to help rebuild the substantial following that has been lost.
We're not exactly clear on why this happened, but Instagram deleted our account in April claiming the ADA® violated their T+C! Once lost, there's no mediation process, it's gone.
Being an industry association that exists to encourage and promote industry best practice, online professionalism is core to our communication strategy.
We don't engage in 'name and shame' behaviour, and remain conscious not to place ourselves in any potentially defamatory position, or to infringe copyright.
When we reference news already in the public domain we're simply reporting what others are reporting, attributing the source, author, and crediting images and other rights holders.
SO, WHAT HAPPENED?
On or around this image being posted, our comment streams exploded.
The image is an original image submitted by one of our members taken at their local shopping centre …. anyway, it appears something in one of the comment streams triggered complaints from an "IP rights holder" who claimed the ADA® account infringed someone's IP.
Frustrations aside, the irony isn't lost!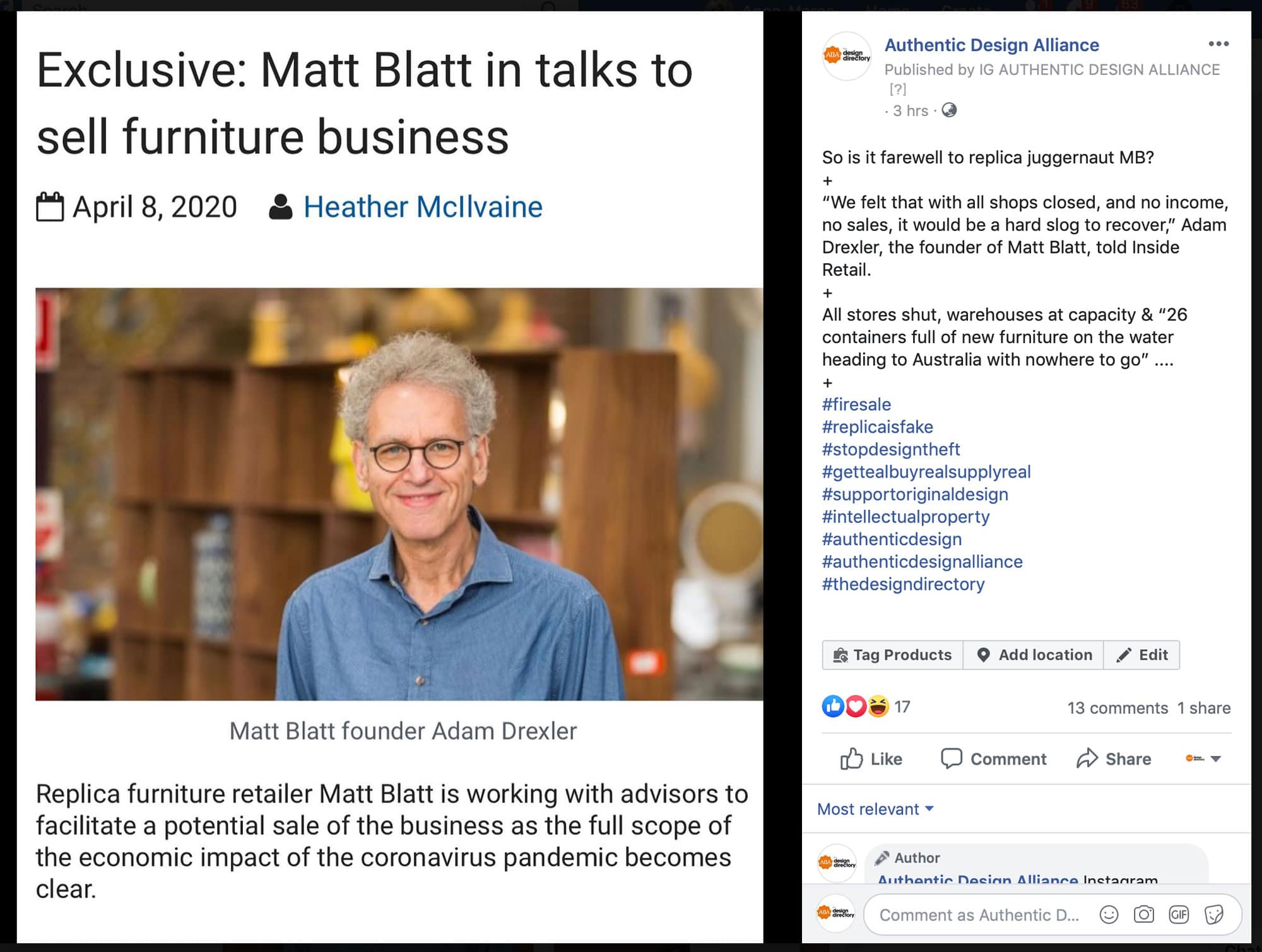 KEEP YOUR COMMENTS CLEAN – DEFAMATION IS REAL
We always request that comments remain constructive, informative, and most importantly, respectful.
Whilst we do our best to monitor comment streams, we can't be across every comment 24/7 – hence community respect and support is important!
In June last year, the NSW supreme court found that the companies could be considered publishers of the third-party comments, even though companies are unable to screen comments posted on Facebook before they go public. THE GUARDIAN
It is imperative that our supporters uphold our stance to NOT 'name and shame' or tag handles and brands in a negative way on our social streams.
As publishers, the owner of each social stream is liable for all comments moderated or not.
Learn more about social media defamation rules
READ MORE on the recent NSW court of appeals decision to hold media companies liable for defamatory comments on Facebook in this Guardian Australia article or at The Conversation.com
A recent decision has stretched this common-sense intuition. According to the New South Wales Court of Appeal, media companies are not just responsible for the content written by their journalists. Now they are also "publishers" of comments made by readers on their social media accounts. THE CONVERSATION
FOLLOW AND SHARE
Support our new IG handle – please tag friends and design-lovers and help us help the industry towards a brighter future in the fight to support and promote the value of investing in original design.
IN OTHER NEWS……
Meanwhile, we're business (almost) as usual, resetting our events program and moving forward with our Awards and Affiliate programming. Stand by for exciting news there!
Our consolation with the IP Australia design systems review continues – and we're in regular communication with their team and have joined roundtable discussions for both the short-term wins and the long-term review.
READ IP AUSTRALIA Review (4 reports) – here
AND, FINALLY – WE HAVE SOME VERY EXCITING NEWS COMING SOON!
FOLLOW @AUTHENTIC_DESIGN_ALLIANCE
FOLLOW // ADA® FACEBOOK
FOLLOW // ADA® PINTEREST
GET ADA NEWS & EVENTS // here
////////////////////////////
Originally published April 10, 2020 // Updated August 21, 2020
////////////////////////////