ADA® registered trade mark s are finalised! ADA Members are licensed to use our logos and the current TM logos will be updated by mid August.
We thank our legal partners Banki Haddock Fiora for guiding us through the 13-month process, advising which categories each trade mark covered and how our application should be best framed to protect the breadth of our activity.
Trade mark applications are processed by IP Australia, who at times questioned whether the ADA TM might be confused with the Australian Dental Association or Australian Deer Association.
The professional guidance from our legal partners about how to amend the applications according to IP Australia questions finally this week lead to our ADA® registered trade marks finally being approved - thank you!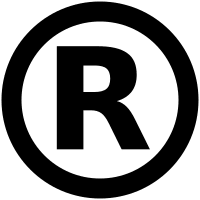 Trade Mark Applications Pro tips
1. What is a Trade Mark? // A trademark is a symbol, word, or words legally registered or established by use as representing a company or product*
2. Why Trade Mark? // Trade Marks can be used to protect business names and symbols, brand names and symbols, designer and product name, which can be applied for Australian or international use registered domestically via IP Australia.
3. Complete an online Trade Mark search // Searching comparative marks is an essential first step // search IP Australia
4. Consider which categories apply // Trade Marks are awarded for specific categories and this is where legal advice can short-circuit elongated communication with IP Australia. We found legal advice essential in honing the scope of our application. Banki Haddock Fiora remained on hand to advise which categories applied, and making us aware of the legal obligations, protection and limitations trade marks offer.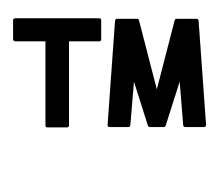 5. TM v ® = Essential Intel // When filing Trade Mark applications it is permissible to use TM where ever your logo or brand name listed in the application appears whilst the applications are being processed. It is illegal to use ® until trade marks are approved by IP Australia. Once approved, the application is publicly advertised for two months, and pending no objections, the registered trademark is granted for a period of 10 years from the initial filing date.
6. What does it cost - how long does it take? // IP Australia FAQs is the best starting point which includes a pre-application assessment. Costs scale per the number of categories the application covers (and there can be many!) - which is where legal assistance not only helps save stacks of online research but ultimately saves costs, by swiftly honing the relevant categories, and applying amendments should IP Australia question similar existing registered trade marks. We filed several trademarks - some were finalised within a couple of months whilst the ADA marks took 13-months.
7. Australian or International Trade Marks? // Again more information on this can be found on the IP Australia site. For brands looking for offshore protection legal consultation will be a huge benefit, allowing more informed decisions re scope of the Trade Mark application. No need to apply for categories you won't need, or worse, omit essential categories key to protecting your IP!
ADA MEMBERS - Complimentary trade mark & copyright advice
Authentic Design Alliance members are entitled to a complimentary (no charge) initial conversation with Banki Haddock Fiora - please contact us for a personal introduction.
ADA members are also entitled to free (no charge) Copyright advice by our Affiliate partners Australian Copyright Council.
Want more?
JOIN our ADA IP 101 Workshops for hands-on intel from our expert legal panel. Register for event updates now.
BECOME AN ADA Member - learn more about Member benefits and how to license ADA logos for your brand and products.
READ the latest ADA Tabloid - invest 15 minutes to learn more about the growing problem of design theft in Australia.
CONTACT US FOR MORE INFO*
*Disclaimer we do not provide legal advice but can happily connect you with BHF or the ACC