The inaugural Authentic Design Alliance Award of Merit – Fringe Furniture – unanimously went to Melbourne Uni Ex-Lab student Cheng-Yeu Jai for ORIGAMI RECLINER.
After much deliberation from our judges Marnie Hammond (Cafe Culture Insitu), Jon Holland (Space Furniture) and Thomas Coward (Artedomus / New Volumes) awarded JIA for consideration and invention with materiality and innovating the application of acoustic felt, loving the blanket stitch detailing – demonstrated that ORIGAMI was incredibly well resolved despite being an early prototype.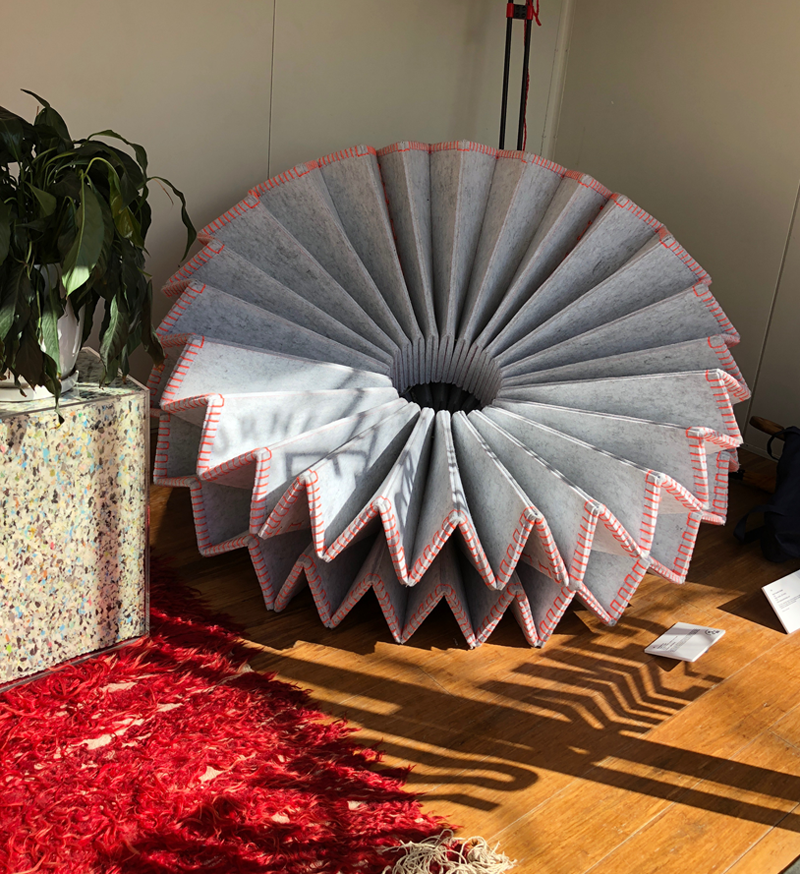 Ex-Lb at Melbourne School of Design, University of Melbourne, is an experimental design lab focussed on design research and run by Adam Markowitz and Jas Johnson at the
Adam explained that Jia began with SPUN by Thomas Heatherwick (Magis 2010) as a design reference, prior to exploring  the potentiality of a sculptural recliner constructed from acoustic paneling, an interactive furniture piece that would rotate with user-engagement.
"We're preoccupied with the processes of materials and making, and explore ideas through teaching. The work exhibited at Fringe was produced by students over one semester" Adam Markowitz Ex-Lab, Melb. University

Melbourne Fringe Furniture celebrated its 32nd edition, the longest running early career design platform this year themed Games We Play. Supported by Creative Victoria and the Naomi Milgrom Foundation, the Authentic Design Alliance joined a stellar group of award sponsor that included TAIT, Rakumba, Like Butter, Craft Victoria and Tongue and Groove.
Spotlighting gender equality – Fringe Furniture 32 offered female, female identifying and non-binary entrants a 15.6% discount to reflect the industry pay gap.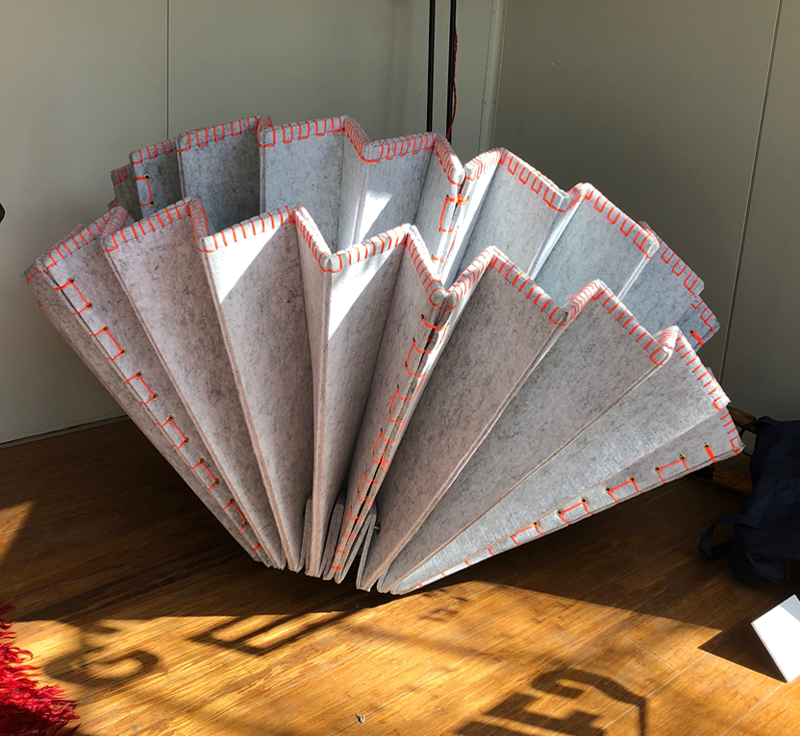 //////////////////////////////////////
Many thanks to our ADA judges who generously gave up their time.
Cafe Culture Insitu, Space Furniture and Artedomus/New Volumes support the Authentic Design Alliance as Platinum Members.
Tait support the ADA as a Gold Member.
Support ADA campaigns by becoming a member – memberships directly fund our education and advocacy.
Explore member benefits – HERE (on desktop / laptop) or HERE if on device
/////////////////////////////////////