ADA LIGHTING TALK
'Who Turned the Lights Out' with Christopher Boots, Jason Bird (Luxxbox), Patrick Lourie (Euroluce) and Volker Haug, moderated by ADA director Anne-Maree Sargeant – unpacking the fallout of swapping out original lighting for knock-offs in commercial projects.
Join us at Interiors Australia/Denfair on February 10-12
ADA DENFAIR TALK Friday 11th, 4.00 pm
Free entry with Interiors Australia I Denfair registration here.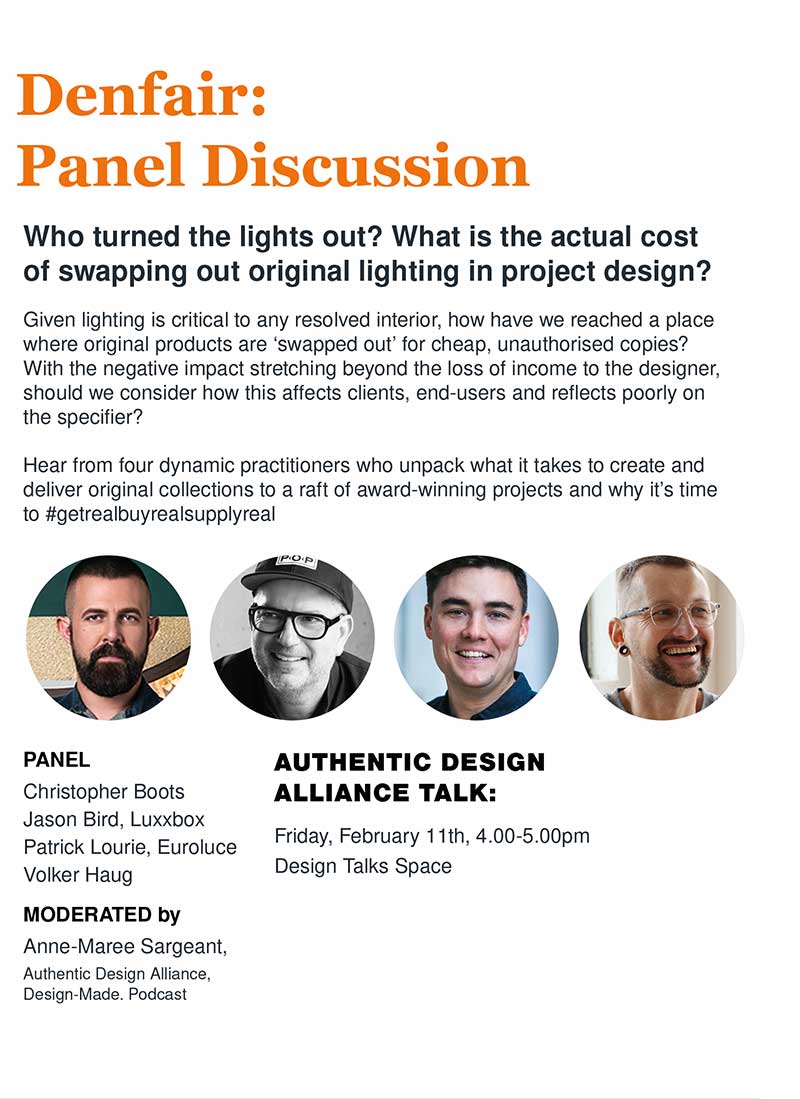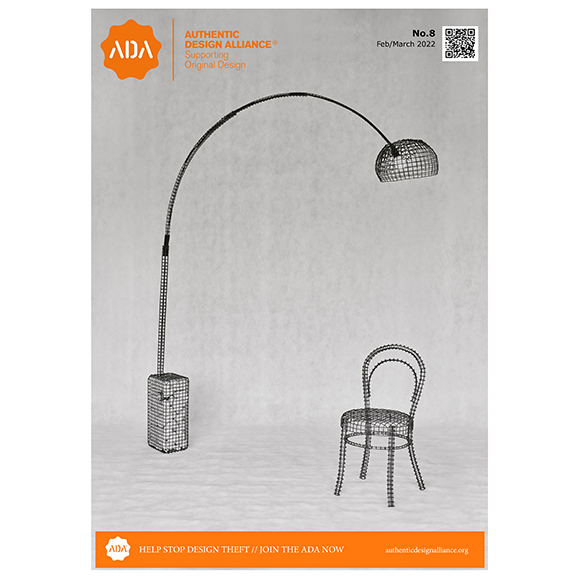 Preview DENFAIR, Melbourne Design Week, discover ADA Award winners and get up to speed with the wins with legislation overhaul for improved IP Protection for the furnishing sector.