Join our November ADA events for DESIGN Canberra Festival at designcraft showroom.
Visitors to the public event (free to attend). and an invitation only industry event, will have the chance to win a piece of original Australian designer furniture!!
And for a chance to win a luxury weekend for two at DESIGN Canberra Festival – head here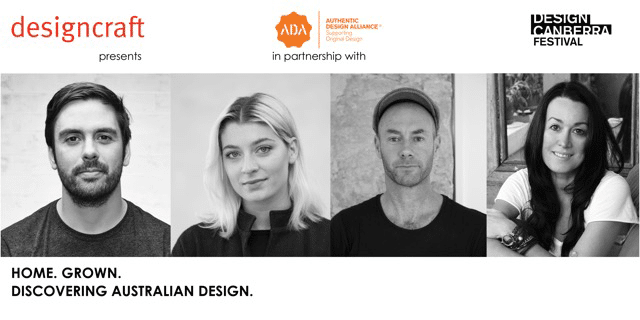 Created by AUTHENTIC DESIGN ALLIANCE®
for DESIGN Canberra Festival 2018
designcraft presents
HOME.GROWN. // Discovering Australian Design
Adam Cornish, Adam Goodrum and Christina Bricknell in conversation with
ADA® director Anne-Maree Sargeant
Locally created Australian products command a greater currency than ever before –
with our designers now engaged in a record number of home-grown projects!
Join us as we unpack why investing in Australian design is good for all of us; and
why we must value the commitment and ingenuity of the creators, brands and
distributors of these new indoor / outdoor collections; future classics that enhance
the spaces where we live, work and play.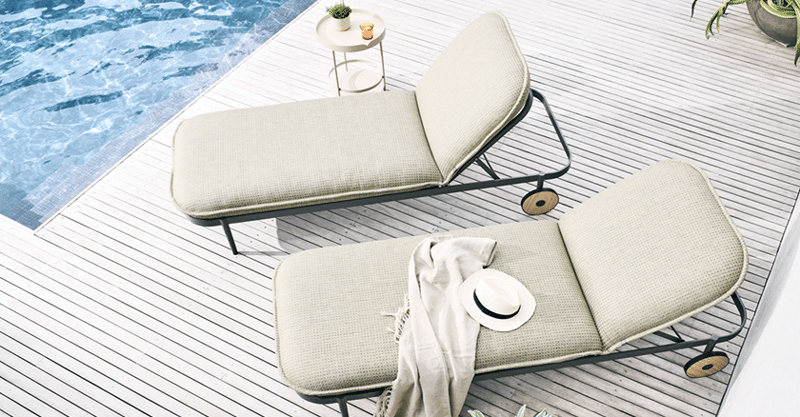 WHEN // Saturday November 10th // 10.30am for 11.00am start
WHERE // designcraft showroom (15 minutes from Canberra CBD by Uber)
FREE TO ATTEND // GET TICKETS HERE (Limited to 2 tickets per person)
Hospitality and refreshments provided. Join us for the chance to win an original piece of
designer furniture!
INTRODUCED by designcraft founder Bob Fenderson
Supported by TAIT & Cult / NAU
WHO SHOULD ATTEND // this is a public event open to design lovers and their friends
Design Industry Professional Event Interior designers / architects / developers / building industry
professionals might also consider our Industry Only event Friday evening (STRICTLY INVITATION
ONLY) – please contact us for information or please join us on Saturday.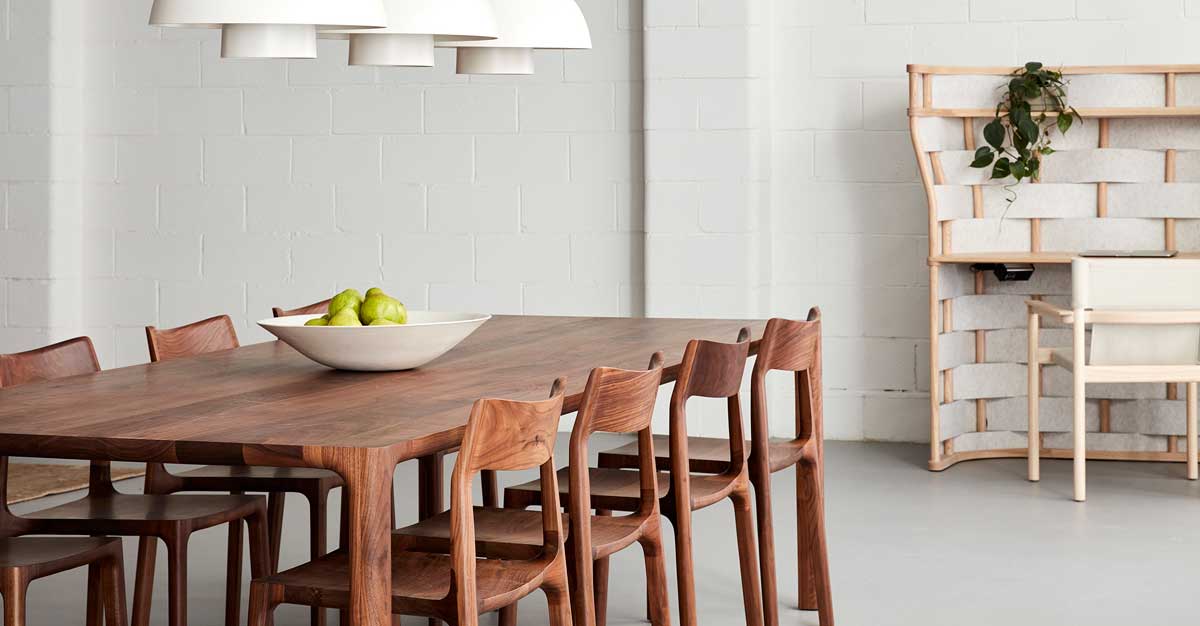 Adam Goodrum and Adam Cornish have designed award-winning collections for Melbourne based
family owned brand Tait ; and NAU – the freshly minted Australian-designed brand from vanguard
retail network CULT.
Joined by Canberra native Christina Bricknell, an early career furniture designer selected for a
special project by JP Finsbury Bespoke Joiners that launched in Sydney at Design.Made – the trio
are in conversation with ADA® director and design journalist Anne-Maree Sargeant.

ABOUT THE PANEL
ADAM GOODRUM (Sydney)
A firm believer that every environment is defined by the objects within it, Adam Goodrum designs with
the philosophy that an object must therefore justify its existence – through its story and detailing. For
this reason, his designs celebrate process and craftsmanship, and accentuate components and
joinery to create functional pieces with spirit and personality.
In recent years, Goodrum's work has been awarded a host of design accolades including the NGV
Rigg Prize, Vogue x Alessi Design Prize , Indesign Luminary Award and the Idea Awards Editor's
Medal. He has also been commissioned to design pieces for several global luxury brands including
Veuve Clicquot, Alessi and Cappellini. Locally Adam designs for many brands including NAU (Cult)
and TAIT. // adamgoodrum.com // @adamgoodrumstudio
ADAM CORNISH (Melbourne)
The scope of Adam Cornish's work includes an impressive range of design disciplines, from furniture
and household innovation, to commercial and residential installations. Cornish's interest in design
stems from his curiosity into the 'how'; how things are made, how they perform and how they will
endure the test of time.
After studying Industrial Design at the University of Technology Sydney and Furniture Design at Royal
Melbourne Institute of Technology, Cornish is now based in Melbourne, with products represented by
luxury Italian brand Alessi, and locally he has designed collections for TAIT and NAU (Cult).
adamcornish.com // @adamcornishdesign
CHRISTINA BRICKNELL (Canberra / Melbourne)
Christina Bricknell is a furniture designer and maker whose work investigates the potentials and
capabilities of a variety of materials. Her ongoing exploration of human interactions with an object is a
foundation of which she builds her work. Through experimenting with the boundaries and limitations
placed on the materials she uses, she creates playful and tactile pieces to bring a light-hearted energy
into a space.
After studying and living in Canberra, Christina launched 'Olio' in collaboration with JP Finsbury
Bespoke Joinery at DESIGN-MADE. in Sydney last October, and has now relocated to Melbourne.
christinabricknell.com // @christinabricknell
MODERATED BY //
Anne-Maree Sargeant (AMS) //AUTHENTIC DESIGN ALLIANCE, director (Sydney)
Former editor-at-large of Belle Magazine, AMS curates content and produces events for public and
industry exhibitions and speaker series; and has attended global design fairs since 1987 as journalist,
buyer, keynote speaker, design advocate and curator.
As director of the AUTHENTIC DESIGN ALLIANCE, an association committed to outlawing
counterfeit / knock-off designer furniture in Australia, AMS promotes original design products and
design history and the value of investing in the future of our thriving creative industries.
authenticdesignalliance.org // @authenticdesign_aus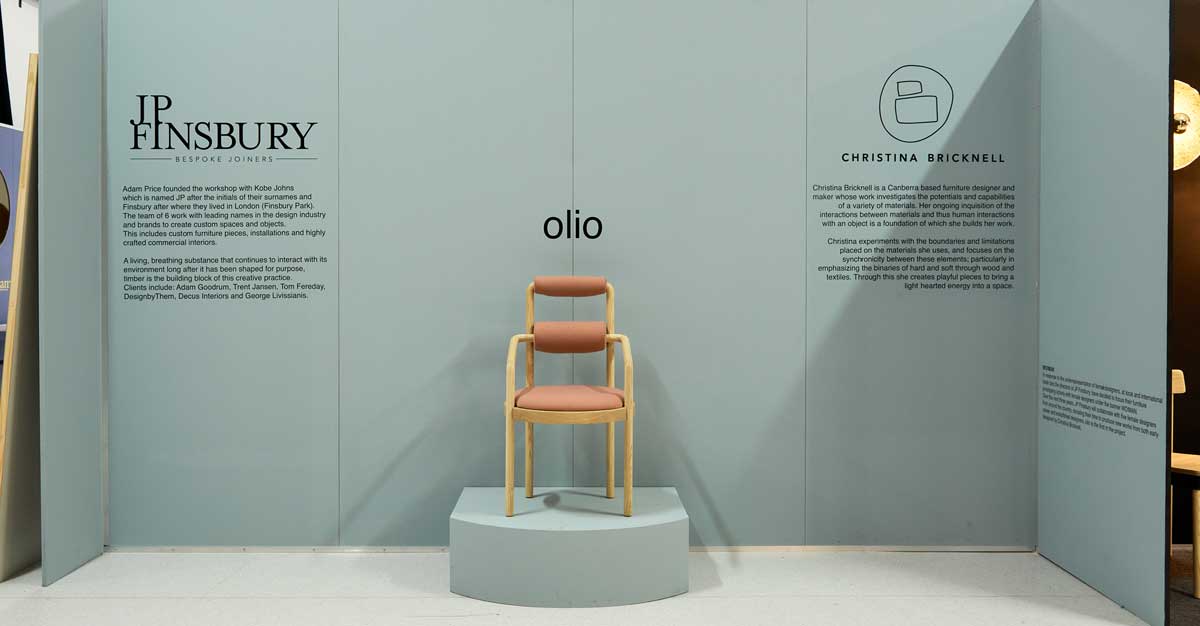 ABOUT NAU
NAU is a contemporary Australian design brand founded in 2017 by Richard Munao, the founder and
director of Cult – Australia and New Zealand's leading design destination with an exclusive portfolio of
35+ of the best international furniture and lighting brands, such as Fritz Hansen, Louis Poulsen, HAY,
Carl Henson & Sons, Cappellini and Poltrona Frau.
Born out of the ambition to promote Australian creativity to the world, NAU offers a collection of
furniture and lighting by a collective of Australia's leading designers, including Adam Goodrum, Tom
Fereday, Kate Stokes, Adam Cornish, Jack Flanagan and Gavin Harris. Producing designs suitable
for residential and commercial spaces, from elegant lounge furniture to modular shelving with endless
possibilities, the NAU collection is reductive in form, honest in materiality and timeless in style.
CULT and NAU are proudly AUTHENTIC DESIGN ALLIANCE // Platinum Members
naudesign.com.au // @nau_design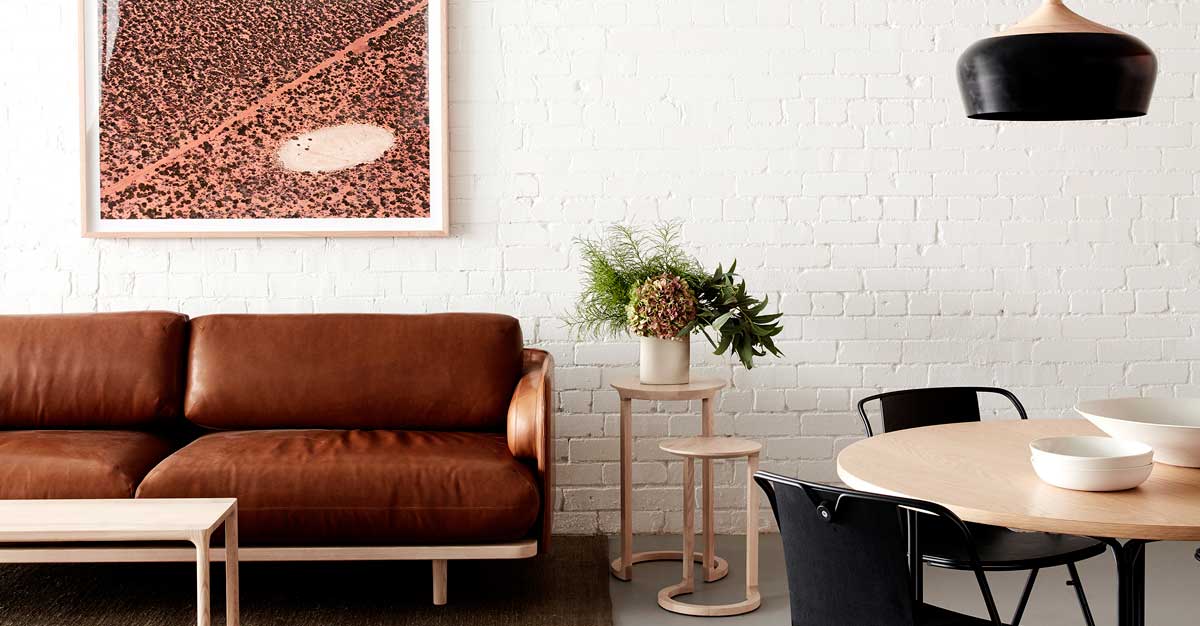 ABOUT TAIT
Tait was founded by husband and wife, Gordon and Susan Tait in 1992, started in a small factory in
Melbourne. Gordon, a sheet metal craftsman, and Susan, a creative textile designer, noticed an
absence for well-designed, well-made outdoor products – both reflective of Australia's enviable
outdoor lifestyle and built to withstand the harsh Australian elements.
Collaborating with a legion of Australia's most influential and prominent design talent, including, Adam
Goodrum, Justin Hutchinson, Trent Jansen and Adam Cornish; Tait have produced a number of iconic
collections, renowned for their originality, functional design and longevity. Tait's products encourage
new ways of thinking about how we live outdoors.
TAIT proudly supports the AUTHENTIC DESIGN ALLIANCE // Gold Member
madebytait.com.au // @madebytait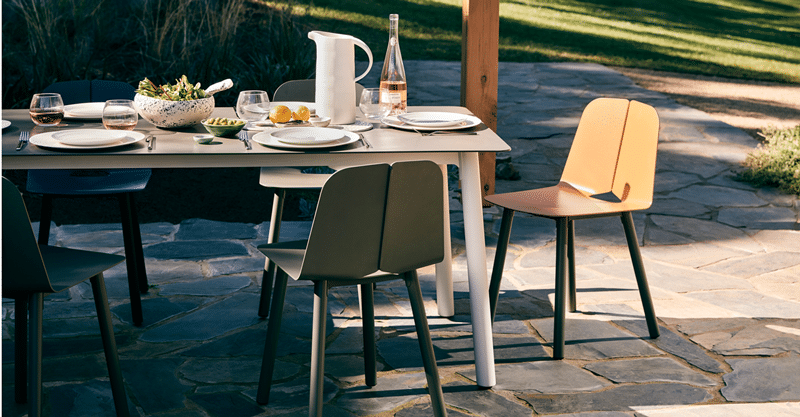 ABOUT DESIGNCRAFT
Designcraft is Canberra's leading furniture company dedicated to exceptionally high quality
commercial and residential fit out projects. Committed to authentic and original design – not cheap
imitations – designcraft has been family owned and run for 24 years, and exclusively represents
products by heritage brands that will last a lifetime.
Contemporary collections by leading Australian and international designers and brands, include;
Adam Goodrum, Adam Cornish, Anglepoise, Carl Hansen & Son, Fritz Hansen, Gubi, HAY, Herman
Miller, Louis Poulsen, NAU, Tait, Walter Knoll, and many more.
designcraft proudly supports the AUTHENTIC DESIGN ALLIANCE // Silver Member
@__designcraft__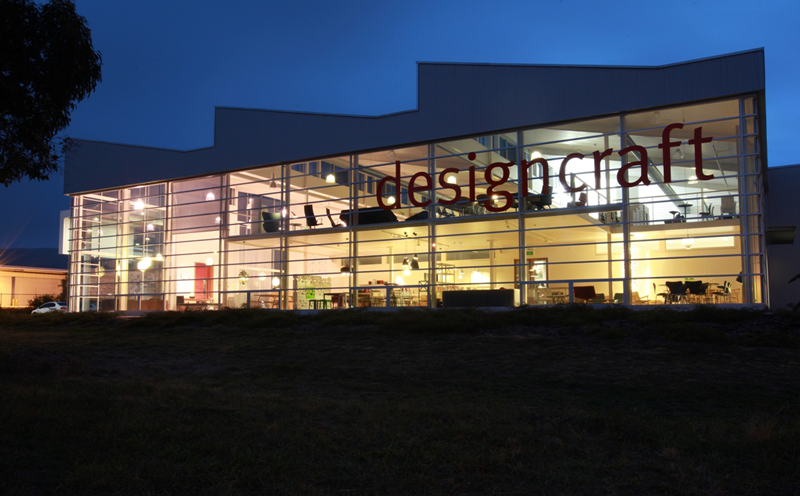 /////////////////////////////////
ABOUT AUTHENTIC DESIGN ALLIANCE®
AUTHENTIC DESIGN ALLIANCE is an independent, member-funded platform rallying to stop design
theft in Australia. Our thriving furnishing sector suffers immeasurable damage due to design theft from
replica furniture and knock-offs.
The ADA® exists to support and promote the creators, makers, manufacturers, distributors and retails
of genuine and original furniture, lighting and designed-objects.
Support ADA campaigns by becoming a member – memberships directly fund our education and advocacy.
Explore member benefits – HERE (on desktop / laptop) or HERE if on device
/////////////////////////////////
ABOUT DESIGN CANBERRA FESTIVAL
Held annually for three weeks in November, CRAFT ACT x DESIGN CANBERRA host 100 events,
exhibitions, talks, tours, markets, collaborations, artist studios and open homes showcase DESIGN
Canberra, transforming the nation's capital into a new platform for design and experimentation.
The ADA® presented a panel talk at the 2017 National Design Writers forum headlined by celebrated
design author and critic Alice Rawsthorn, and joins CDF again in 2018. // designcanberrafestival.com.au // @designcanberrafestival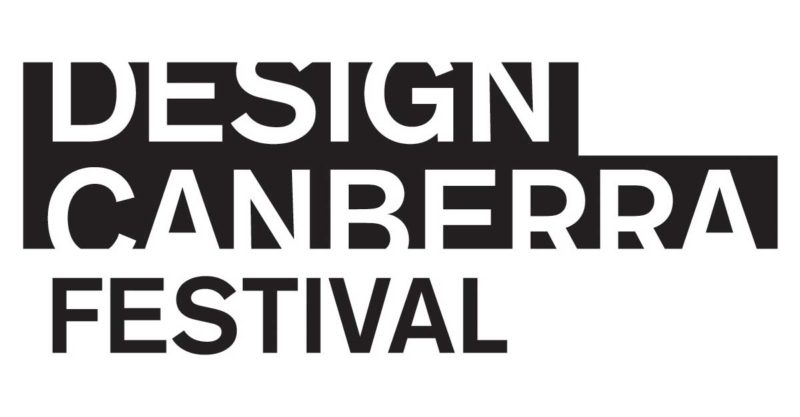 /////////////////////////////////
IMAGE CREDITS //
1. TRACE by Adam Goodrum for Tait
2. MALLOY table and chairs, BELL Pendent and BOWER by Adam Goodrum for NAU
3. ARAN Sofa, MALLOY tables by Adam Goodrum // STRAND chairs by Adam Cornish for NAU
4. SEAM outdoor by Adam Cornish for Tait
5. designcraft showroom, corner Shepherd street x Monaro Hwy, HUME (Canberra ACT)
6. OLIO by Christina Bricknell in collaboration with JP FINSBURY Bespoke Joiners
PHOTOGRAPHY CREDITS //
Cult NAU – Photography Sean Fennessey + Mike Baker
Tait – Photography Haydn Cattach
Christina Bricknell – Fiona Susanto (DESIGN-MADE.) // Portrait by Sean Davey