Time Out are giving away a luxury weekend for two during DESIGN Canberra Festival!
Held annually for three weeks in November, CRAFT ACT x DESIGN CANBERRA host 100 events, exhibitions, talks, tours, markets, collaborations, artist studios and open homes showcase DESIGN Canberra, transforming the nation's capital into a new platform for design and experimentation.
The winner will get two nights at the award-winning interior design hotel Vibe Hotel (only ten minutes from the heart of Canberra), which is renowned for its soaring seven-storey atrium and striking circular geometry. Fittingly on theme.
To enter the competition, tell TIME OUT what makes a great city of design in 25 words or less before October 29
ENTER HERE // 25 words or less (before October 29)
You'll be well fed too by some of Canberra's best chefs in design-loving establishments. Enjoy fine food and wine at Bar Rochford (winner of Gourmet Traveller's 2018 Bar of the Year); and local ingredients and handcrafted tableware at the retro-chic Mocan and Green Grout. You'll be treated to lunch at independently owned urban brewery Capital Brewery Co, and at the picturesque Lake George Winery.
If that wasn't enticing enough, they're throwing in a set of wheels. You will be loaned the all-new BMW X4 – with next-gen tech and bold design – for your weekend adventure. And, of course, you'll enjoy a specially curated itinerary at Design Canberra. // FULL DETAILS HERE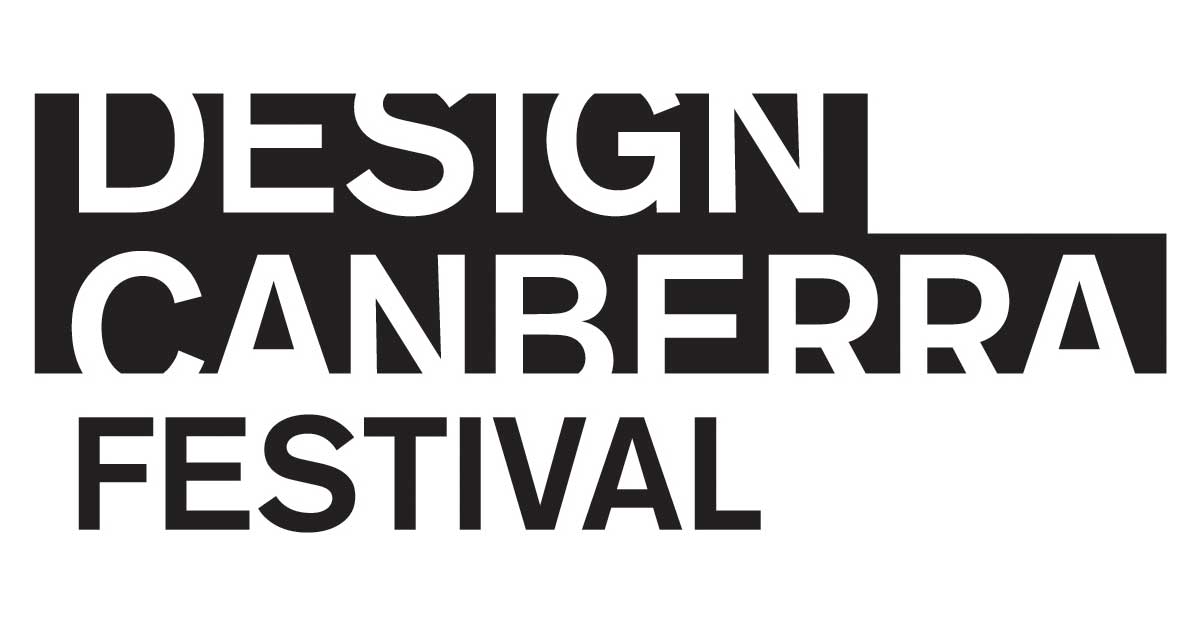 Now in its fifth year Design Canberra festival returns with more than 100 events that celebrate great architecture, interiors, jewellery, tableware, furniture, culture, creativity and travel. This year's overarching theme is 'geometry', a nod to Canberra's design DNA, and the breadth of festival guests. These guests include both design world heavy hitters and up-and-coming creatives who will lead exhibitions, tours, markets, collaborations, artist studios and open homes happening across the city from November 5 to 25.
Highlights from the program include Japanese architect and professor Kengo Kuma; and a symposium dedicated to Australia's own design hero Enrico Taglietti. Other interactive events include open studios, open homes, guided walking and bus tours and architecture tours, which will unlock some of the most creative design spaces throughout the city.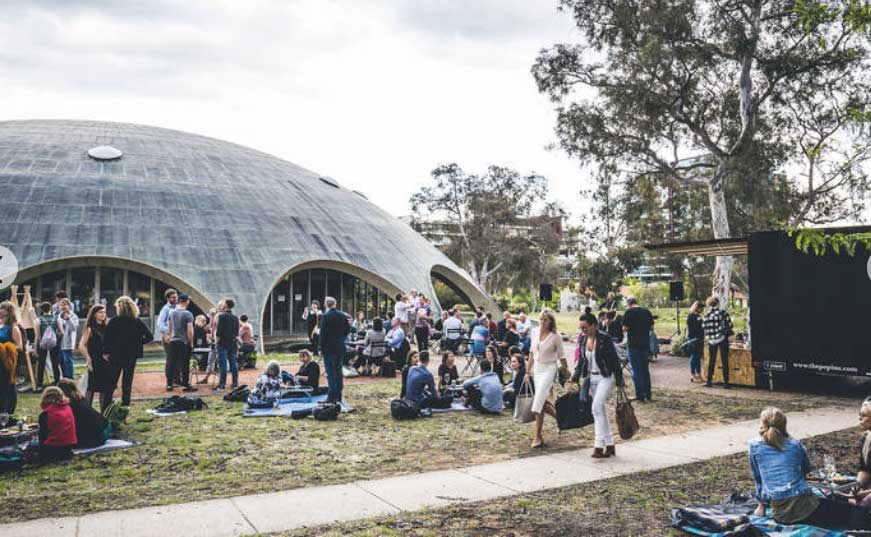 This year's designer-in-residence is Chelsea Lemon, a Canberra-based designer and furniture maker know for her timber crafting and parquetry work. Also to complement the bumper 100-event program, Canberra's rich food and wine scene will also be celebrated with curated design dinners, pop-up bars, an opening party and local wine events.
Whether you're a burgeoning designer, an architecture aficionado or an interiors nerd you're going to want to book a trip to Canberra and plan your itinerary around Design Canberra in November.
The ADA® presented a panel talk at the 2017 National Design Writers forum headlined by celebrated design author and critic Alice Rawsthorn, and joins CDF again in 2018.
Join our 2018 events //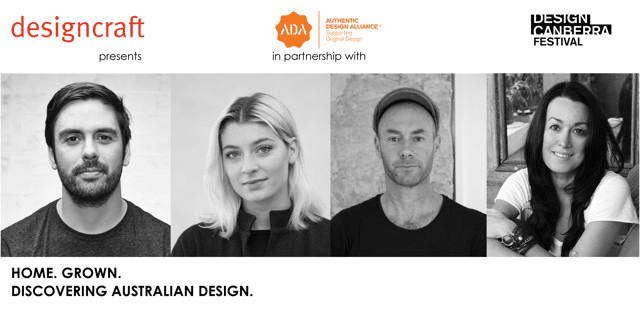 Created by AUTHENTIC DESIGN ALLIANCE®                                            
for DESIGN Canberra Festival 2018
designcraft presents
HOME.GROWN. // Discovering Australian Design
Adam Cornish, Adam Goodrum and Christina Bricknell in conversation with ADA® director Anne-Maree Sargeant
Locally created Australian products command a greater currency than ever before – with our designers now engaged in a record number of home-grown projects!
Join us as we unpack why investing in Australian design is good for all of us; and why we must value the commitment and ingenuity of the creators, brands and distributors of these new indoor / outdoor collections; future classics that enhance the spaces where we live, work and play.
TICKETS & EVENT DETAILS // Here
Saturday November 10th // 10.30 am for 11.00am – FREE TO ATTEND