We have had our biggest year since the ADA was founded by Cult, Living Edge, Euroluce, Ke-Zu and Stylecraft in 2010! Aside from an action-pack event and award program, we hosted talks, sponsored events and participated in major design festivals – finally, we've seen design IP legislation reform!
After six years of helming the ADA 2.0, our ongoing consultation with government agencies, the first round of reforms was ratified earlier this year, with the introduction of a 12-month Grace Period. This added protection enables a 12-month buffer zone before a design registration application filing, enabling market feedback and product refinement.
If a suite of products or a collection is launched, the grace period will help designers gain insight into which products might be most commercially successful. Or hone where to invest in IP protections.
Follow our advocacy and consultation journey in the table from our latest newspaper below.
What's next?
The Grace Period is the beginning of more legislation reforms currently in process. More significant outcomes from the Productivity Commission and the 2-year Designs Review will be implemented over the next 18-24 months.
Our participation is direct with face-to-face round-table and online sessions with IP Australia, policy teams and education bodies. To learn more, contact us via the form below.
Coming Soon, ADA Board, Advisory Panel & Ambassadors
ADA Stakeholders will participate in our next roundtable series in Feb/March. The Roundtables will inform our strategy, discuss the next round of legislation and review the ADA remit to ensure we're best serving our purpose and the furnishing sector at large.
Read about our 2022 Events, Awards, Exhibitions & new Partnerships – here
Download or read our latest newspaper – here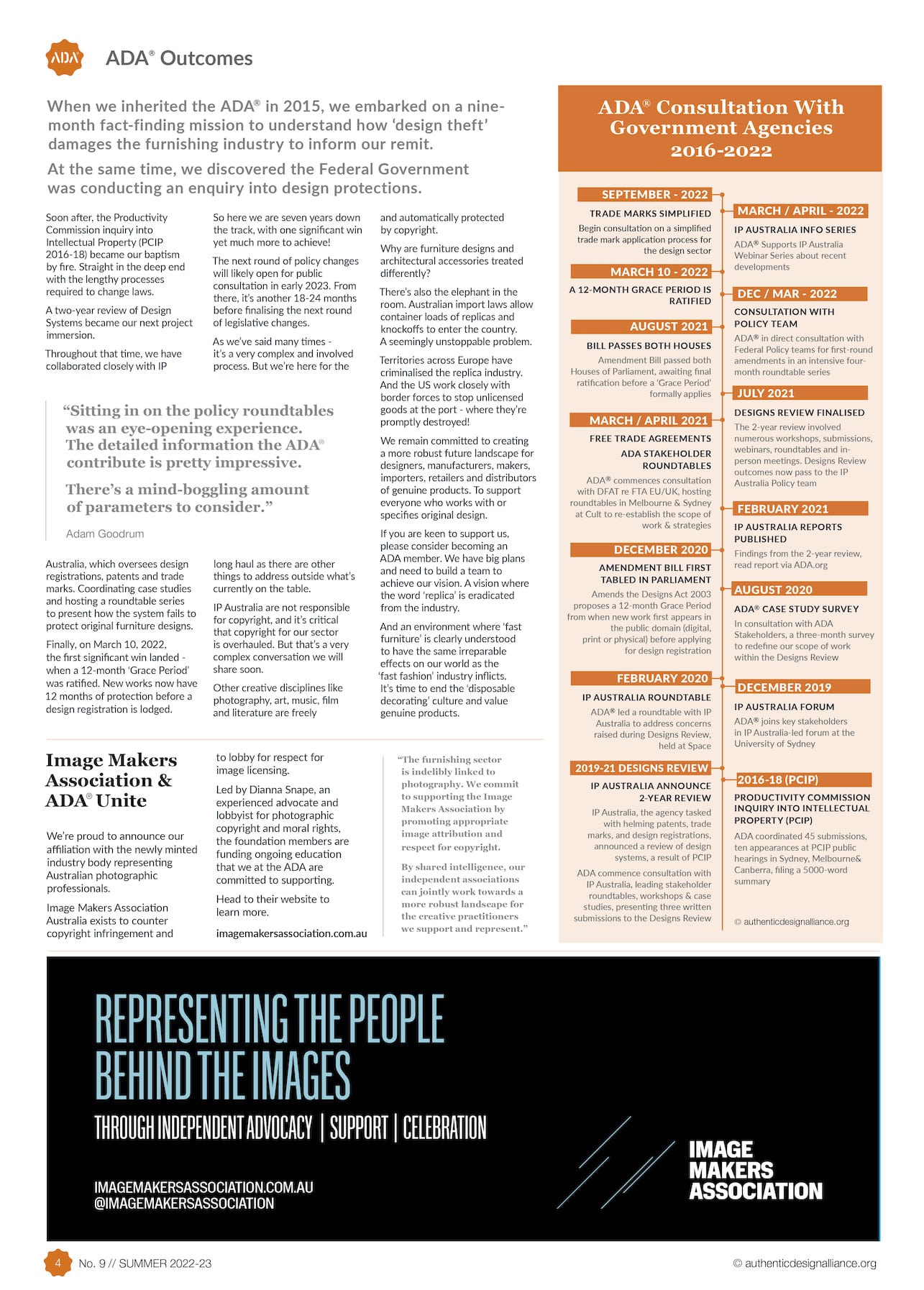 ADA Tabloids – Read our 2022 editions
Our newspaper prints twice annually, with an accumulated print circulation of almost 20,000 copies and digital downloads currently passing 6,000.
Pick up the latest edition at our member showrooms and affiliate partners.
Download ADA 08 (Denfair / Melbourne Design Week) – here
Download ADA 09 (Summer 2022-23) – here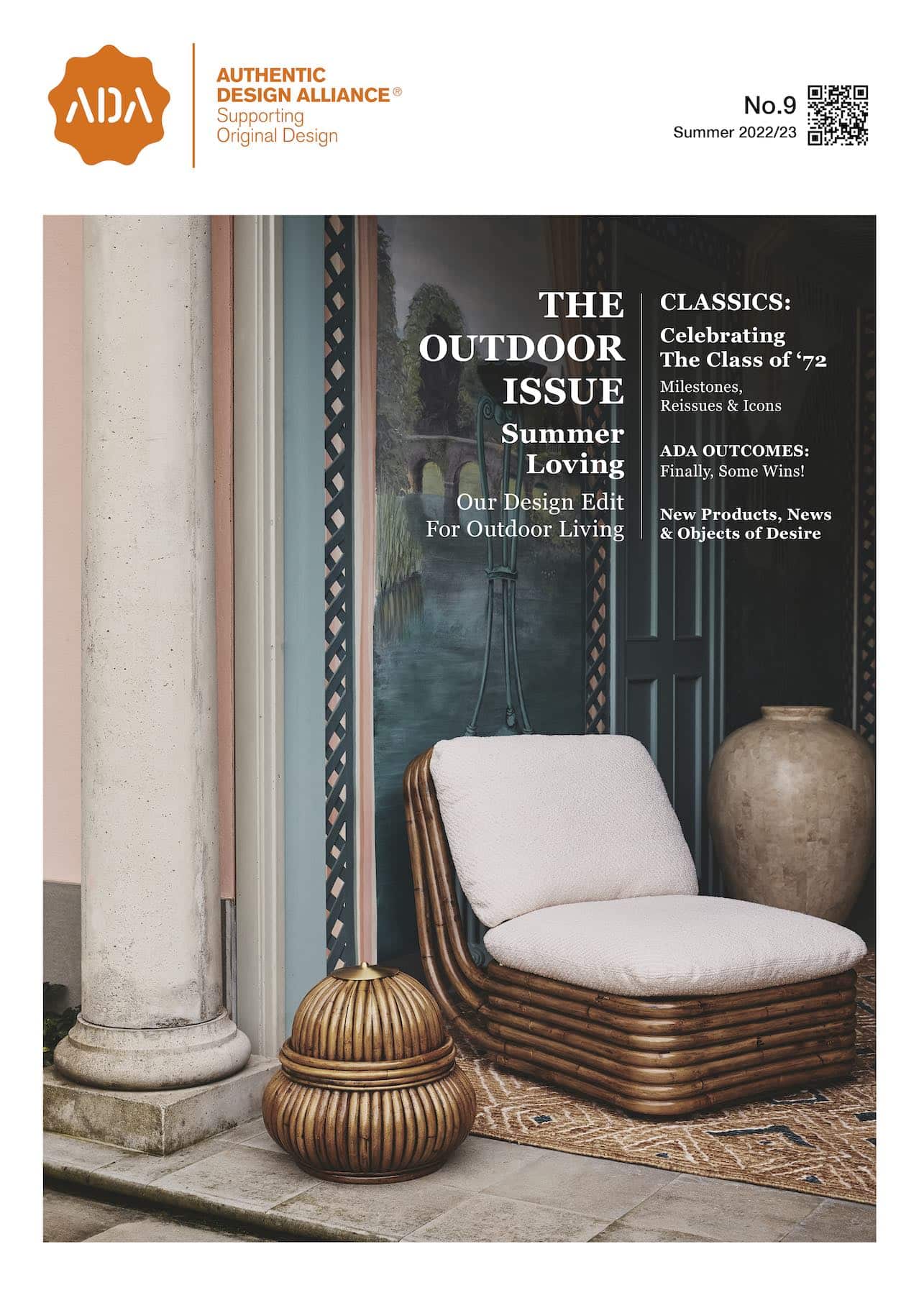 Questions? Please get in touch!