PREVIEW NEW WORK BY 2022 FINALISTS
Australia's longest-running design competition celebrates its 19th anniversary shining a spotlight on early-career furniture, lighting and object designers.
VIVID has kick-started the careers of many prolific Australian designers including Nicole Monks, Ed Linacre, Adam Markowitz, and Dale Hardiman… a seminal destination for designers, media and industry to discover the next wave of local talent.
ADA x DECOR+DESIGN SHOW
In 2017 the ADA established a partnership with Decor+Design, with the mutual aim of removing the replica furniture category from the industry tradeshow, an outcome achieved within two years of the collaborative process.
We furthered support for the event with an Award of Merit for vivid design comp, working closely with the curatorial team led by Daniel Della Riva from Latitude.
ADA AWARD OF MERIT
AUTHENTIC DESIGN ALLIANCE® Award of Merit was established to encourage, acknowledge and recognise outstanding work by early-career practitioners.
Recipients receive a two-year ADA Bronze membership – valued at $1980, and a testimonial from our independent judging panel, the initiative supports career development and introduces the recipient to our network.
PAST ADA Award Winners:
2017 // Ash Allen with James Walsh for IGNEOUS Wall lamp
Sandcast wall sconce made from upcycled Bluestone waste
2018 // Marinos Drakopoulos aka Marino Made for JAMES CHAIR
Honourary mention: Dean Toepfer for REBEL FUTURISM asymmetrical pendant light
Honourary mention: Furnished Forever (Rene Linssen and Elliot Bastianon)
2019 // Kristen Wang for RE.BEAN Coffee stool
Fully biodegradable functional stool made from organic waste coffee grounds
2020 // Marta Figueiredo for ELEMENTARY ABACUS, an abstract functional sculpture
Honourary mention: Karen Tsui – for DRIPPING WATER (concept design)
2021 // view 2021 exhibition
Joint recipient: Samuel Burns – for ARC Bench
Joint recipient: Zachary Hanna for ON HOLD hook
AWARD PRESENTATION July 14
Vivid is showcased within DECOR+DESIGN July 14-17, July 2022 at Melbourne Exhibition Centre, Southbank, event details. The event is co-located with AIFF, Australian International Furniture Fair.
Winners will be announced Thursday, July 14, 3.00 pm, REGISTER TO ATTEND
Vivid design comp is curated and produced by Daniel Della Riva and the team at Latitude.
FURNITURE FINALISTS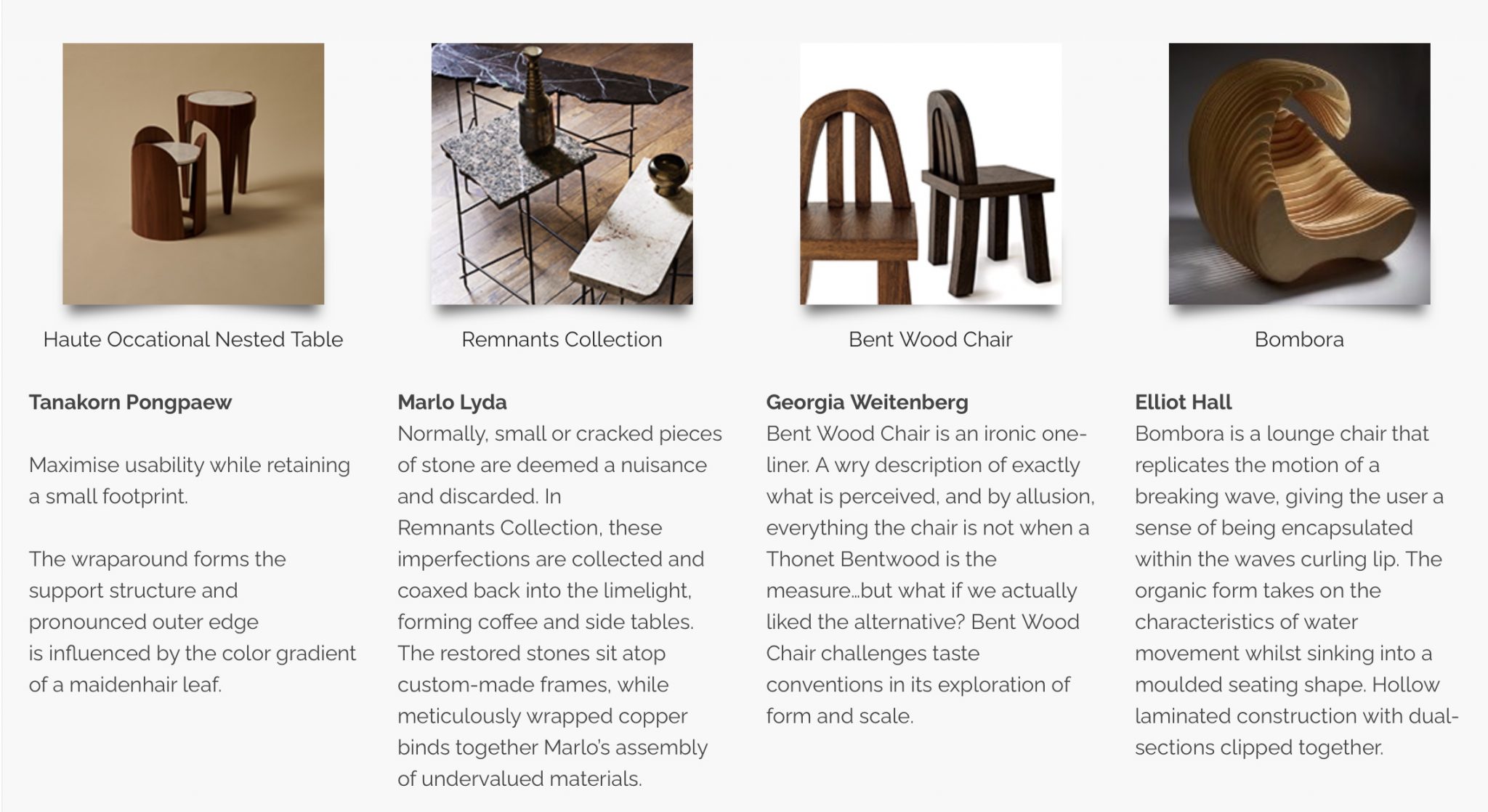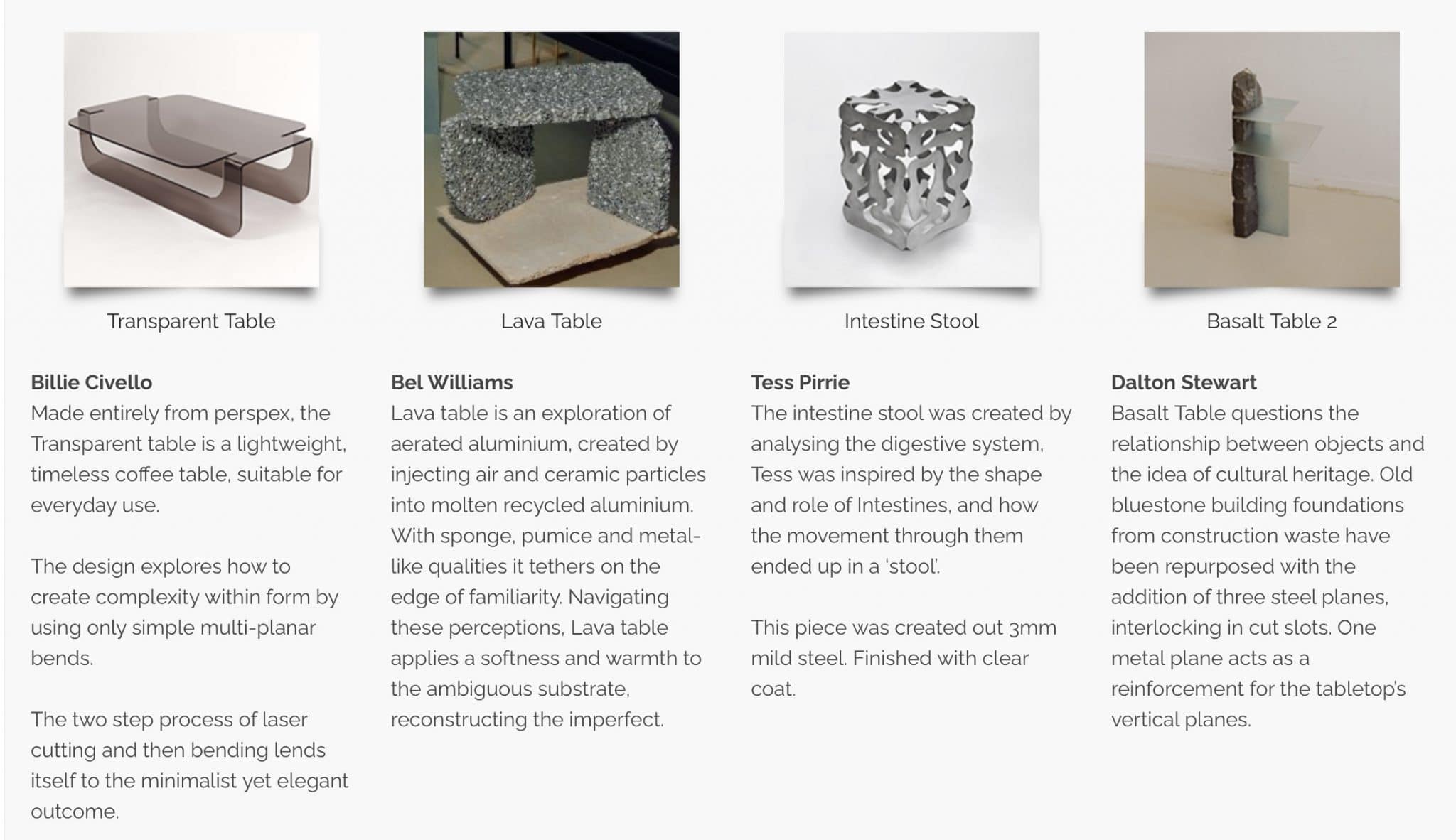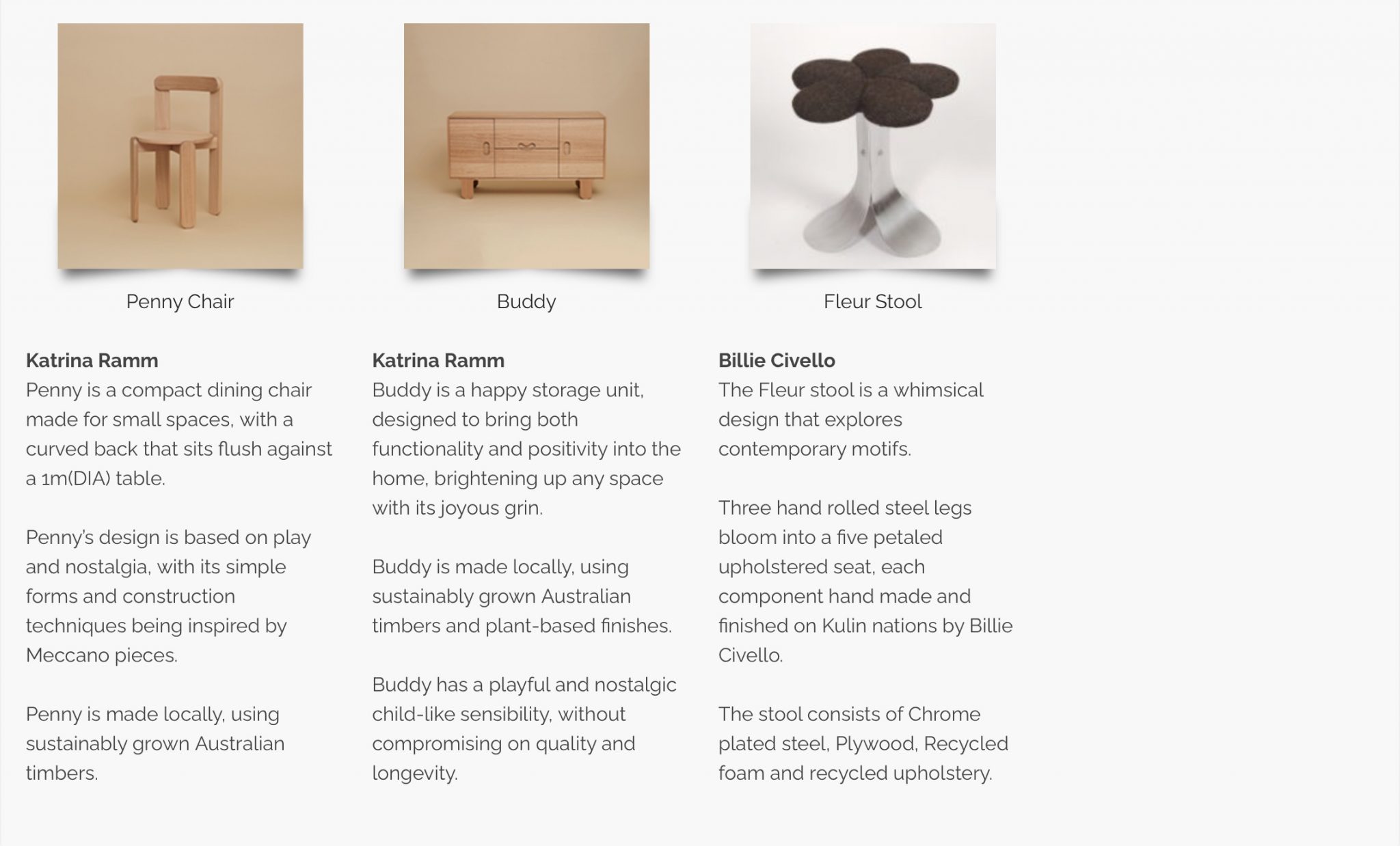 LIGHTING FINALISTS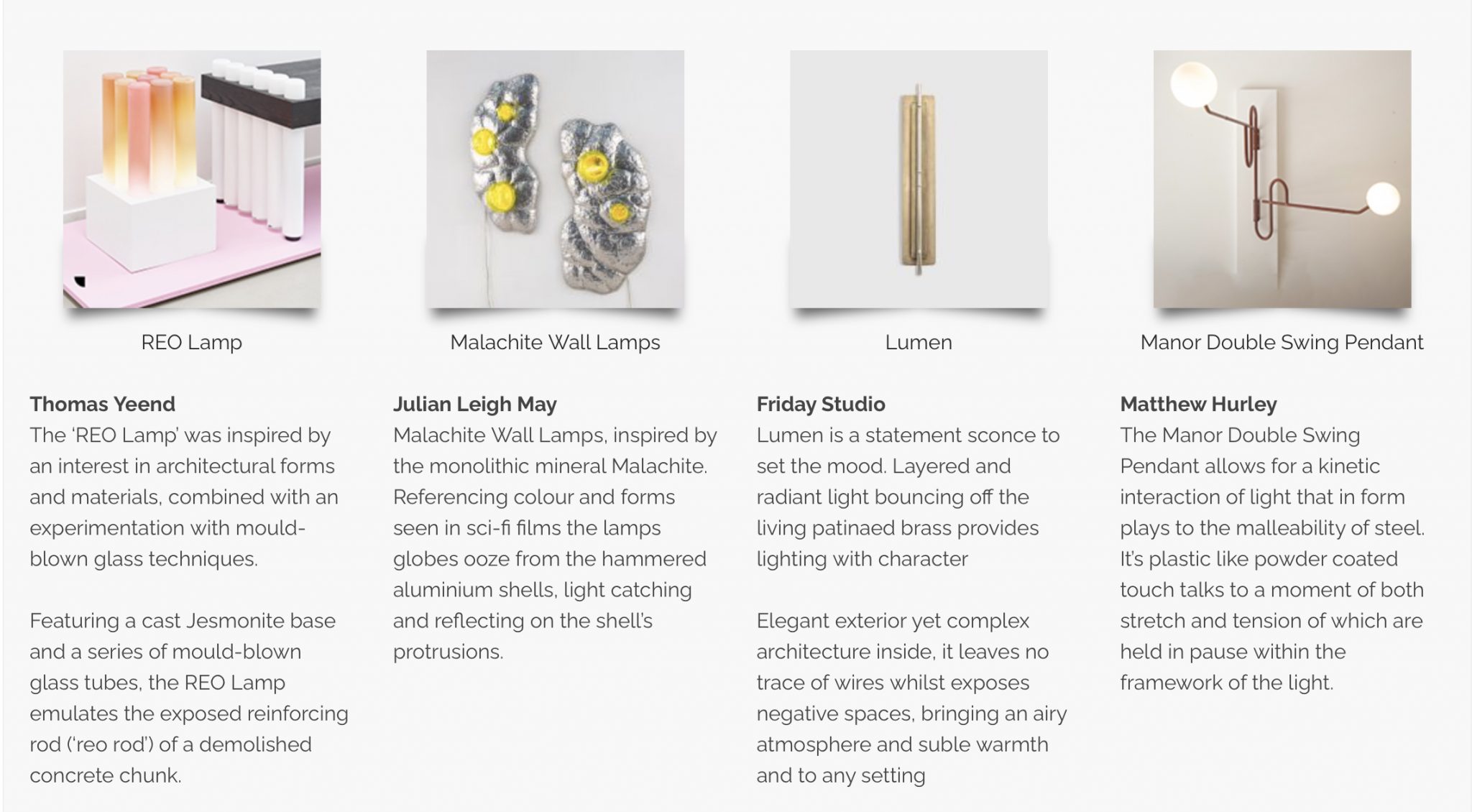 OBJECT FINALISTS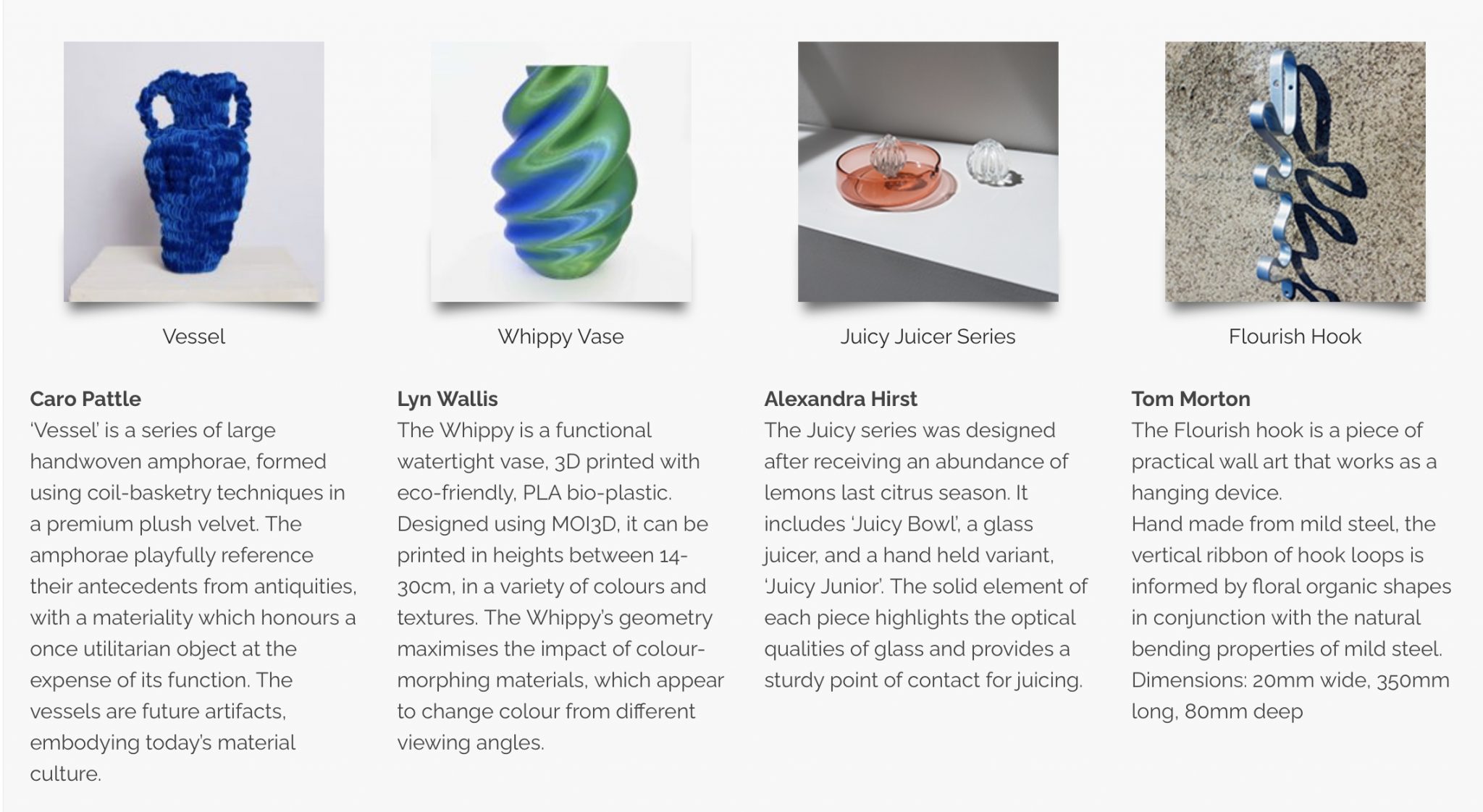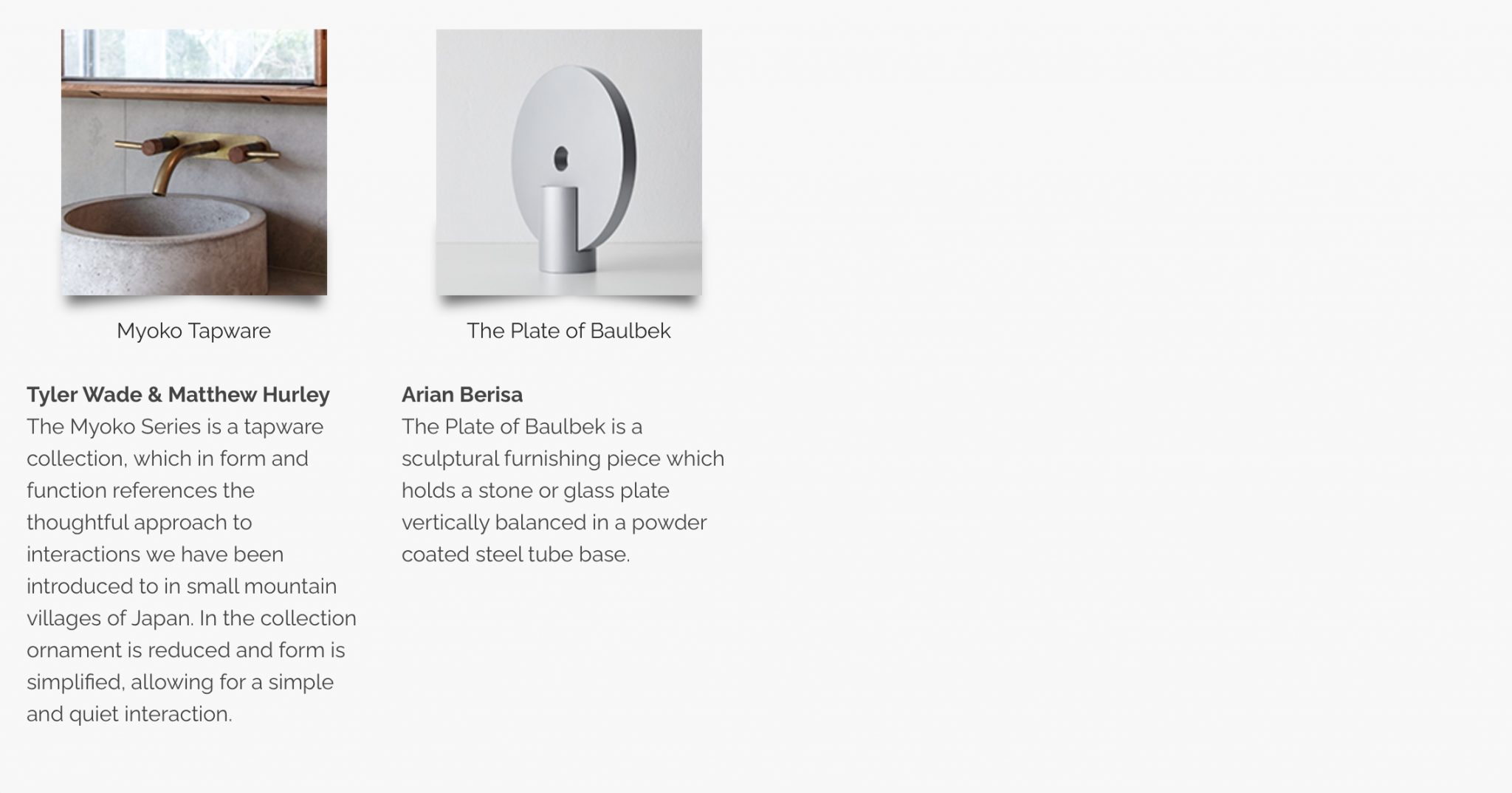 CONCEPT FINALISTS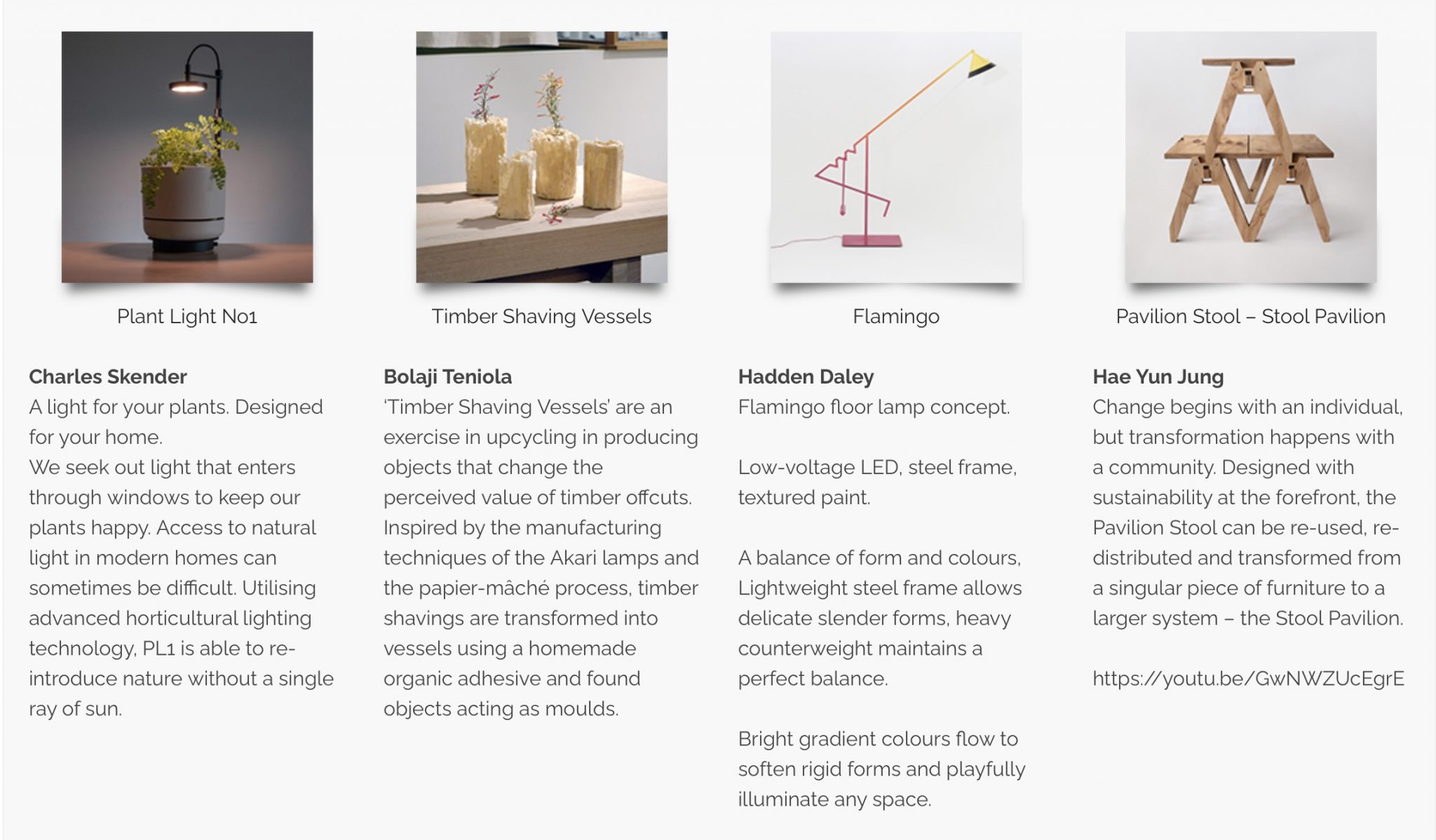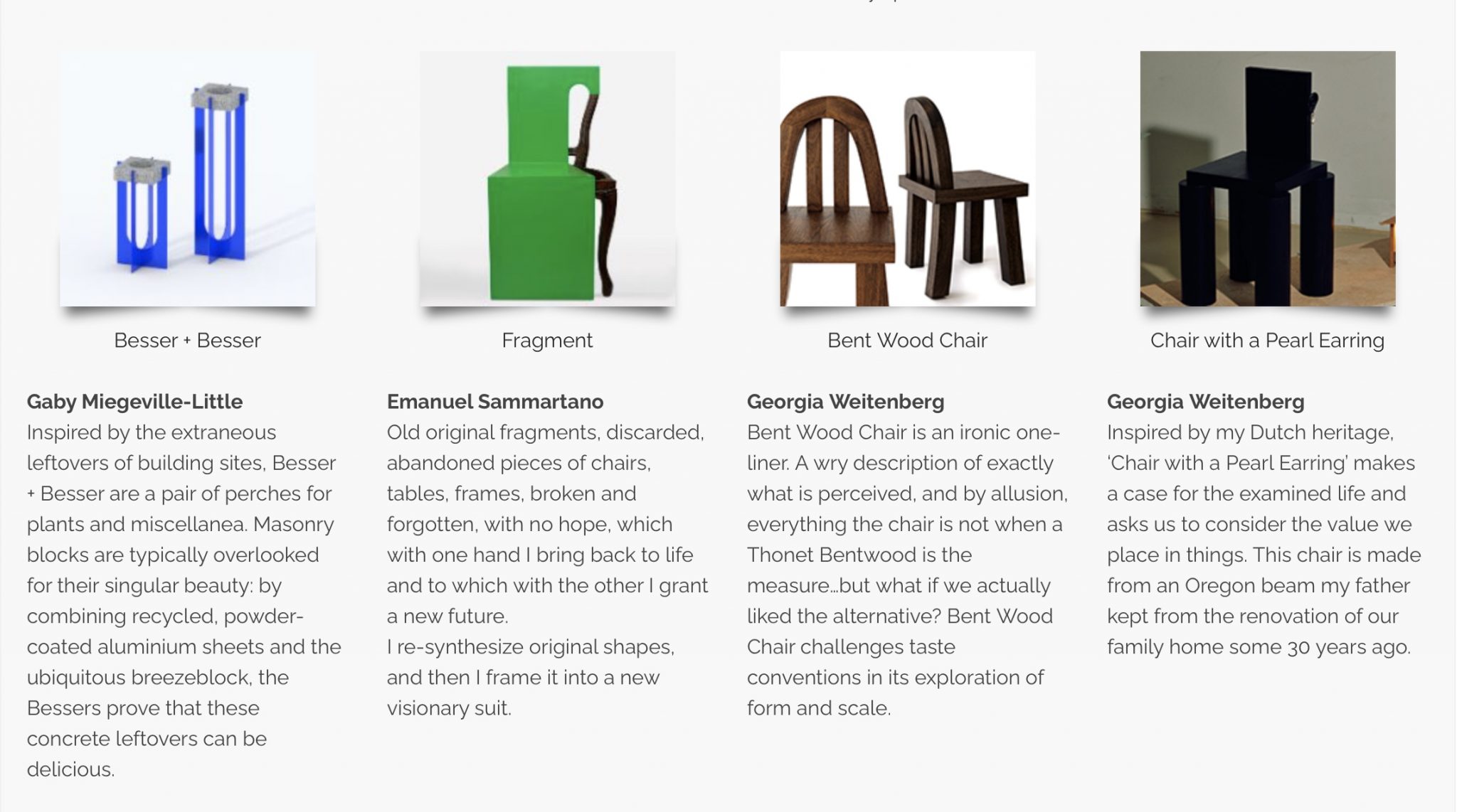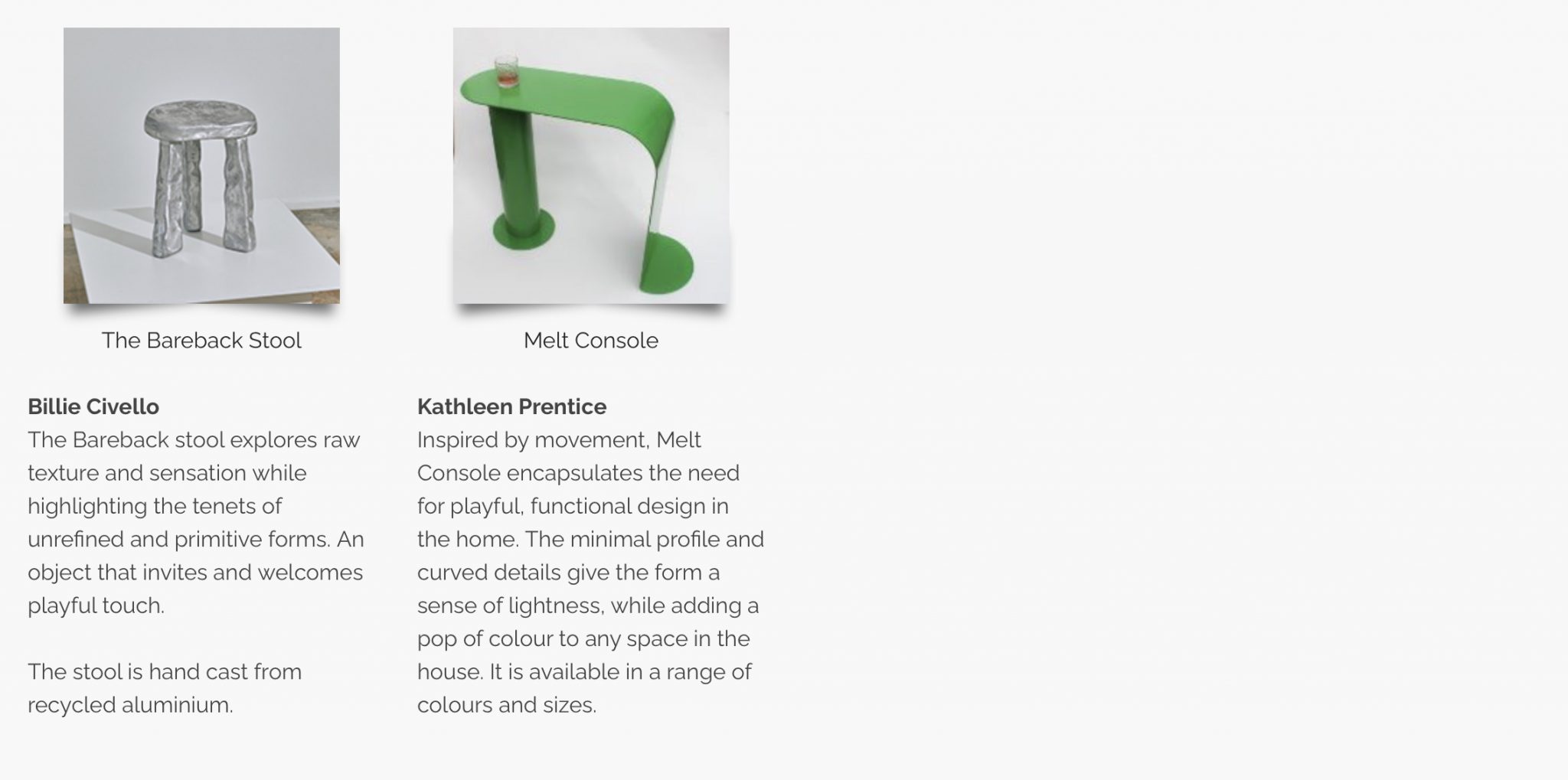 COLOUR FINALISTS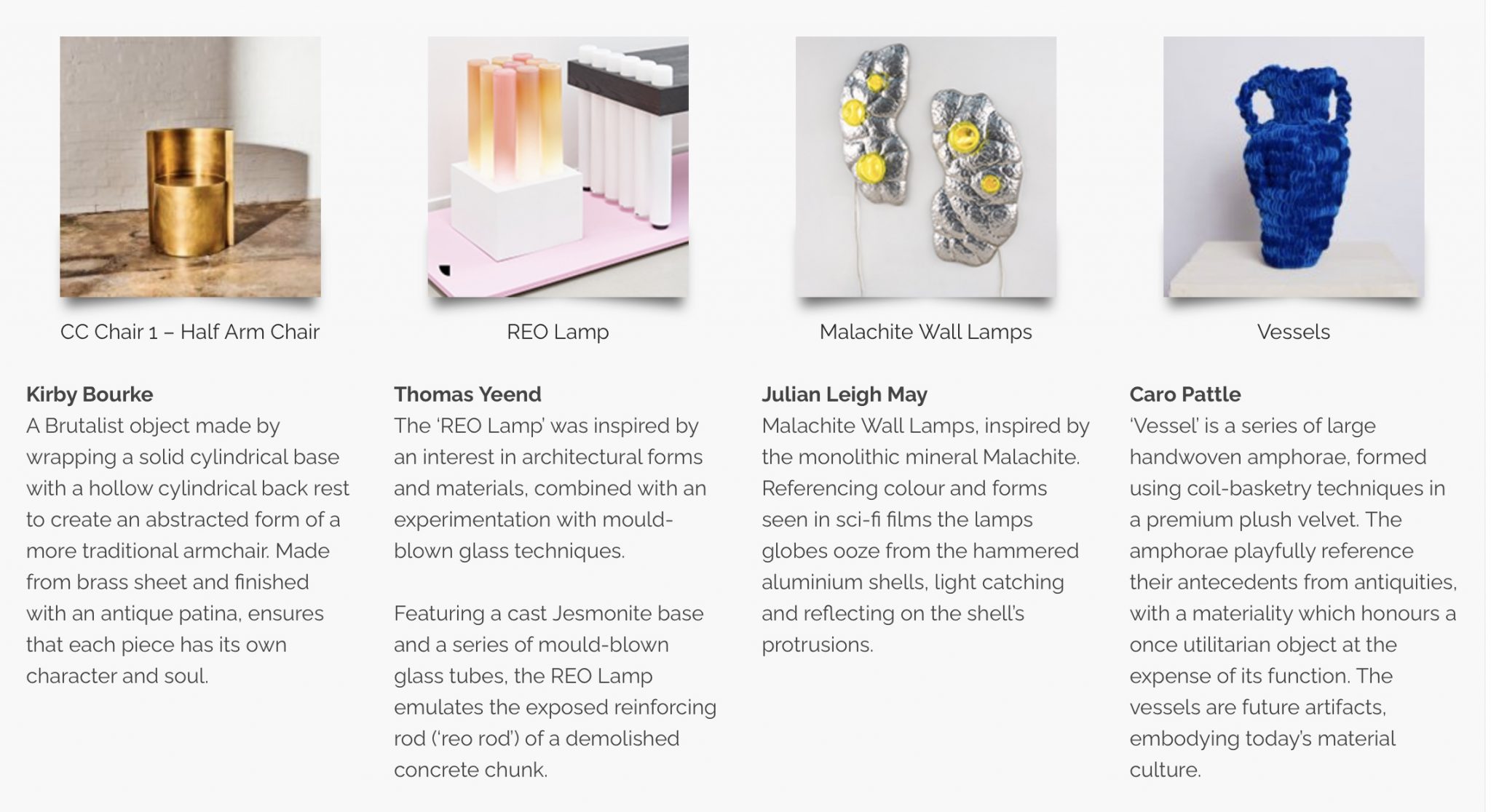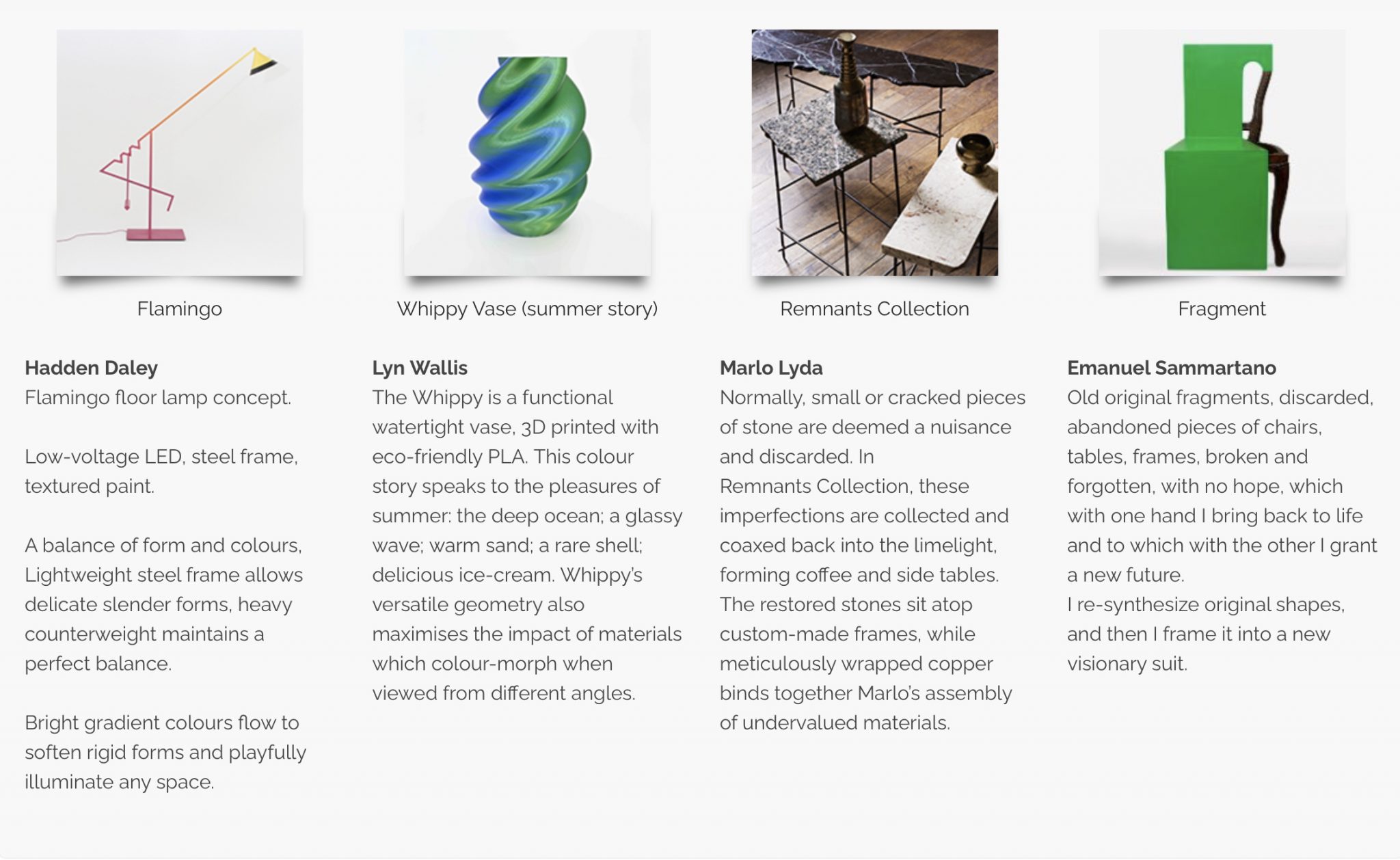 STUDENT FINALISTS

LEARN MORE ABOUT THE ADA OR VIVID: