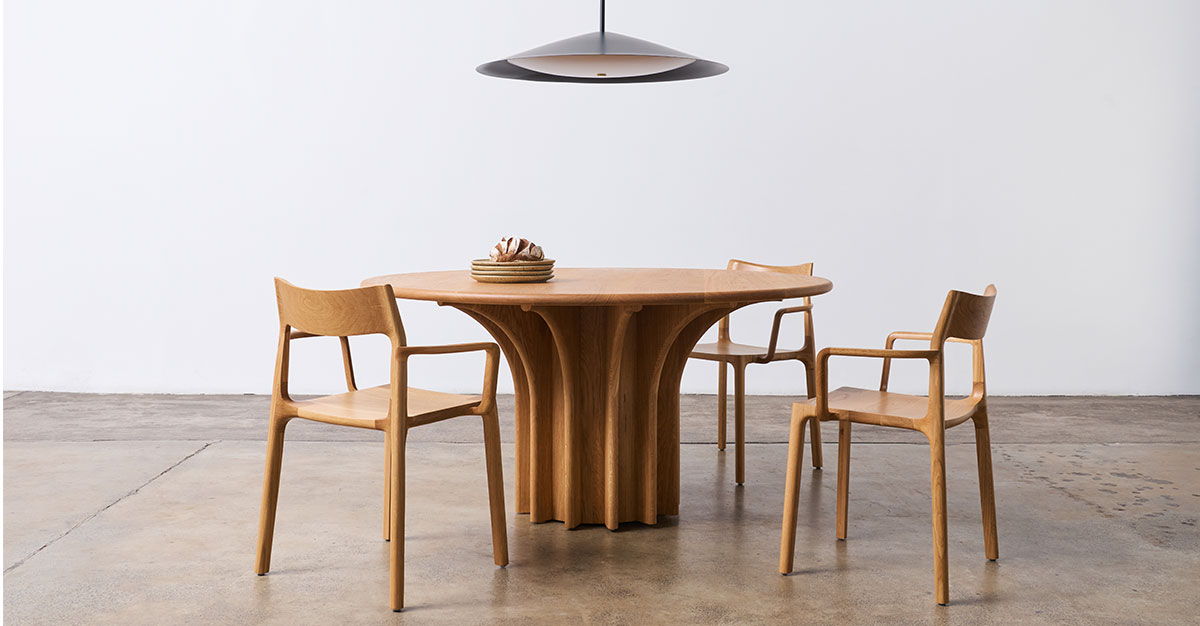 Ahead of next week's Decor+Design show, Design Online speak with ADA director AMS about the problem, the solutions and why the industry must be more aware!
The ADA has worked with D+D since 2016 to eradicate replica exhibitors, and we are an award sponsor for VIVID Design Comp.
---
Fighting Design Theft with the Authentic Design Alliance
Written by Skye Rytenskild
Replica furniture, lighting and products have been a scourge of the design industry since its inception. The Authentic Design Alliance (ADA) is a Social Enterprise fighting the good fight against furniture design theft in Australia. Led by Anne-Maree Sargeant (AMS), it works tirelessly to stop design theft and advocate for more legislation to protect designers.

Anne-Maree is also a judge on the 2022 VIVID Design Awards – Australia's longest-running and most prestigious awards program for emerging designers. It will take place at Decor + Design at the Melbourne Exhibition Centre from 14 – 17 July. In the lead-up to the event, we spoke to Anne-Maree about why the work of the Authentic Design Alliance is so crucial for the future of the design industry.
Lead image: Rib table and Malloy chair by Adam Goodrum, NAU Design. Photography by Maxwell Finch, Styled by Megan Morton
AMS tell us about the Authentic Design Alliance. How and why did it come into being?
The Authentic Design Alliance (ADA) was founded in 2010 by a group of leading furniture and lighting distributors to combat the influx of replica furniture.
Living Edge, Euroluce, Cult, Stylecraft and Ke-Zu collaborated, intending to take legal action against the biggest offender in the replica space. Astronomical legal estimates made this impossible – legal fees were closer to $1 million than $500,000!
The founders handed the ADA to our team and we relaunched it in 2016 as an education platform that actively advocates for improved IP legislation – the latter far easier said than done!
Unbeknownst to us, the government had commissioned a 2-year enquiry and now, we're in regular consultation with policy-makers. Changing laws is a very long process.
Despite the first new legislation finally ratified in March, we're still looking at another couple of years with the further changes on the table. Even then, it's not the ideal outcome from an industry perspective, but some change is better than no change.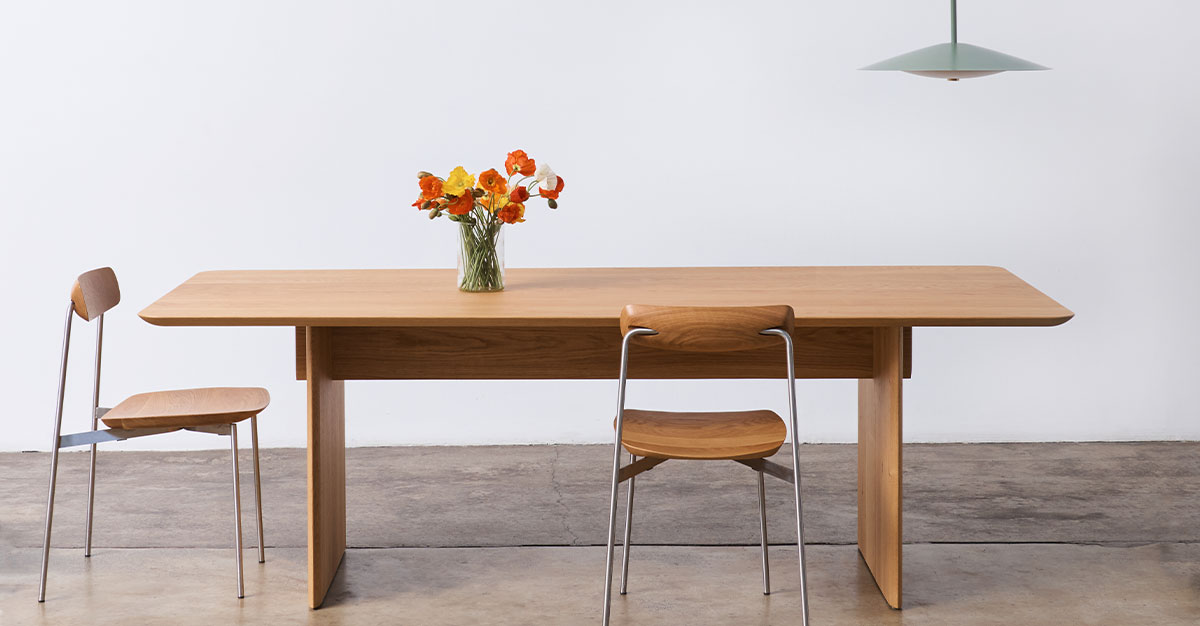 Tom Fereday for NAU Design. Photography by Maxwell Finch, Styled by Megan Morton
For laypeople, what's the big deal about replica furniture or copies?
Since 2010 the replica furniture industry exploded with Asian-based manufacturers churning out container-loads of cheap knock-offs made in unregulated factories using cheap, non-sustainable materials, toxic glues and excessive material waste. Child labour has also been an issue.
The environmental impact is unmeasured, and 'fast furniture' is one of the world's biggest polluters and waste industries!
Replica retailers use the designer's name, the product name and even the backstory to flog direct copies of work they didn't create. They profit by stealing concepts.
Original furnishings use ethical materials like certified sustainable timbers and non-toxic paints and glue to ensure a long lifespan and a healthy environment. Responsible production methods and minimised waste are also critical.
Replica retailers use the designer's name, the product name and even the backstory to flog direct copies of work they didn't create. They profit by stealing concepts.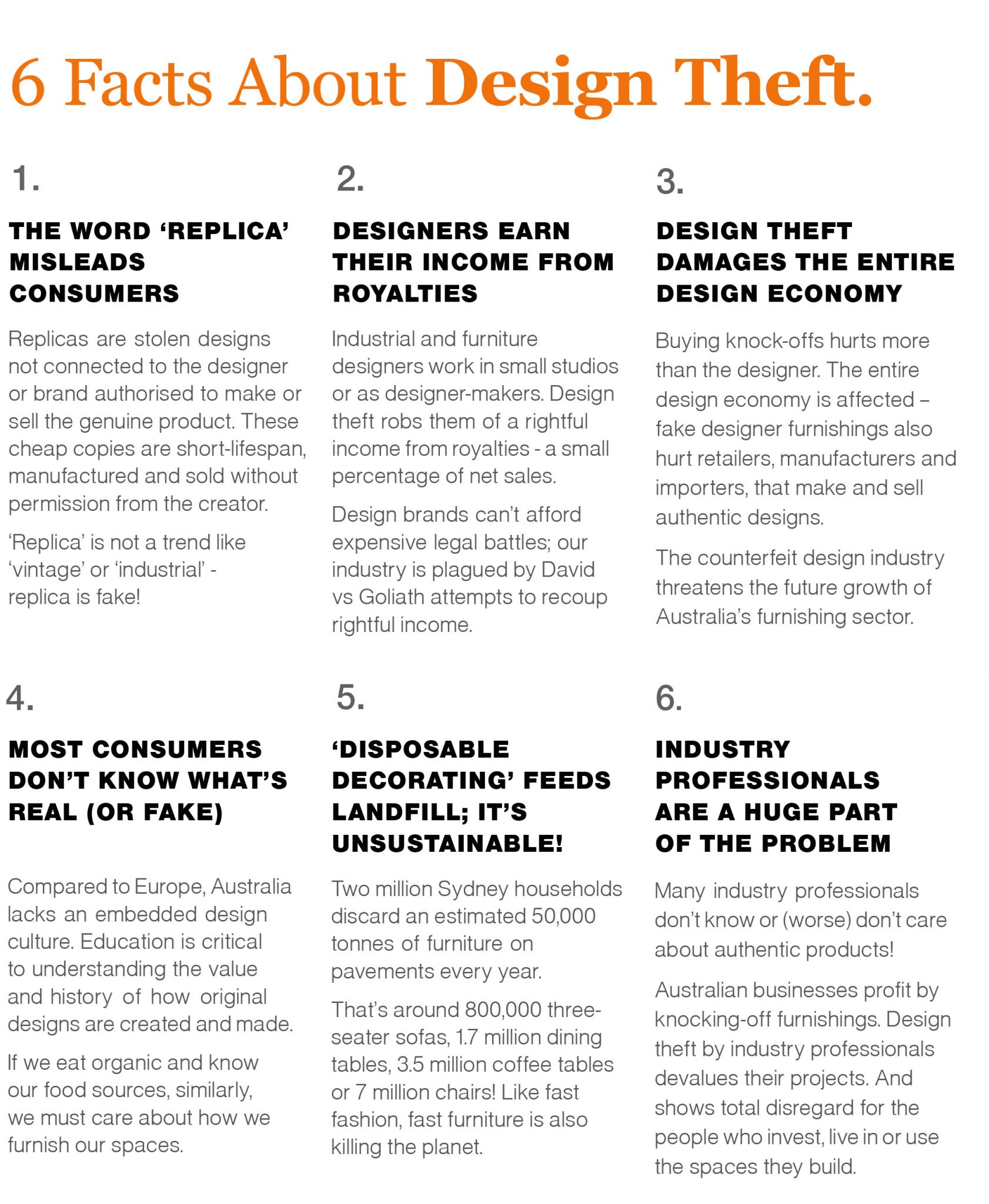 Now it's not just famous designs – work by local designers is knocked off in large quantities.
Lighting is a big issue. Certification is required to be legally installed by Australian electricians, ensuring the light won't short and burn the house down! Replica lighting is not certified as safe. The same with cheap copies – they're pretty much never certified.
A Replica Flos 'Arco' lamp reviewer stated he 'almost electrocuted' himself assembing his knock-off; noting 'this product should be redesigned' – the irony not lost on us. Customers often don't know what's real and what's fake!
These products aren't made to last and have no meaning to the owners – look at kerbside furniture trash to understand how embedded  'throw-away-ism' or what we call 'disposable decorating'
A 'Kmart-mum' influencer stated on Instagram that she could have purchased the real deal in the first place for the same price it cost her to buy her dining chairs five times. But what happened to those 30 chairs that broke?
Original designs have a meaning beyond the cost price. There's an emotional connection. Users care for products that last a generation (or more). This furniture is also in high demand on the secondary market.
Authentic products can enjoy a second or third life with new owners. Look at the boom of vintage furniture and reselling platforms like ADA Members Curated Spaces and Design Consigned. It's the ethos of 'Choose well, buy once.'
We ask interior designers – how would you feel if someone created a 3D render of your project and went on to sell that as their own? It's outright theft.
From an environmental standpoint, we question if people feed their children organic food and not fast food; they shop more ethically with fashion to avoid fast fashion. Why support the fast furniture industry?
What's the situation in Australia? What kind of legislation protects designers?

Registering a design with IP Australia (design registration) is the only protection available. A costly and time-consuming process that doesn't provide bullet-proof protection.
A recent win saw the introduction of a 'Grace Period' in March, now a 12-month protection is in place prior to applying for design registration.
The introduction of a 12-month 'Grace Period' in March was the first win with ammended legislation. We started government consultation in 2016, so taking six years to see the first round of change shows it's a long-game to achieve all the protections the furnishing industry needs.
A design registration lasts only ten years, not 25 years like Europe, and then it's up for grabs for anyone to legally copy. Not nearly long enough to recoup rightful financial reward for industrial designers or self-taught makers who take years to hone their craft and develop new products.
But too often, David vs Goliath scenarios where chain stores and big brands cherry-pick best sellers from independent designers who can't afford the legal battle. The time, money and emotional investment are beyond their capacity. Even distributors can't afford legal recourse. There's no answer for this.

What further protections would you like to see in place – and why is it so crucial?
Everyone knows it's illegal to sample music without permission. You can't copy a photograph or artwork or plagiarise a book without being slapped with copyright infringement.
We don't understand why furniture is treated differently from other creative disciplines!
My original Instagram images are protected by copyright, as are all the magazine articles I write – yet if I designed a chair, it's treated differently. Why?
Copyright legistlation change is our long game. But this is a VERY long process if it's possible at all.
Europe and even the UK criminalised the replica industry, and we're not giving up on that goal for Australia.
You're a judge on the VIVID Design Awards this year, Australia's longest-running competition for emerging designers. Why are platforms like this important? Are there some standout pieces or moments that have stuck with you?

VIVID Design Awards has introduced Australia to future design success stories. This exposure is invaluable to early-career practitioners, and it has kickstarted the careers of some major designers.
Meeting Dale Hardiman, Adam Lynch and Andre Hnatojko then as 'Lab de Stu' was pivotal. Dale and Adam are now Dowel Jones – what an Australian success story!
Adam Markowitz's craftsmanship is outstanding. His dining settings and lighting are incredible. He's also an incredibly talented architect.
What can visitors expect to see this year?
The high standard of VIVID finalists has kept rising year on year, so we've now added a Student Category to foster emerging designers.
If a designer is near their work, ask them how it came to be. It's a big deal for them to engage with the professional sector of the industry – it's essential to support them!
---
Don't miss seeing the 2022 VIVID Design Awards at Decor + Design // 14 – 17 July, Awards presentation 3.00 pm , Thursday 14th July.
Register now as a trade visitor – entry is free.
Students can register on the day at the exhibition front desk with their student ID card.