Join us October 18-22 at ICC Sydney for the newly rebooted Interiors Australia I Denfair, now known as DESIGN SHOW.
The industry event will be held annually each October, alternating between Sydney and Melbourne.
Key features include interiors, furniture and lighting; architectural and building products; kitchen and bathroom solutions; and office and commercial products.
With a stellar speaker series, networking events and hospitality offerings, this will be Sydney's first major industry-focussed tradeshow in many years.
We are proud to retain our supporting partnership with the event with our curated installation and speaker panels. Find event info here.
DENFAIR REBOOTS AS DESIGN SHOW
Denfair revitalised the interior design exhibition scene when it launched in 2016, delivering a tightly curated edit of high-end furnishings to a professional audience. Held annually in Melbourne, the event became one of the many casualties of the Pandemic era and was rescued by National Media.
After a series of pandemic-related delays, a rebooted event debuted in February as Interiors Australia / Denfair with an expanded product offering.
The ADA continued our partnership with the new ownership group, establishing a 'no replica/no knock-off'  requirement for all exhibitors, a prerequisite clearly labelled on the event agreement forms.
ADA at DENFAIR February 10-12, 2022
We previewed CAGED by Ash Allen, a series of one-off functional sculptures of highly recognisable design icons that have unfortunately been widely copied.
Colocated with our installation were the five recipients of our partnership with DESIGN FRINGE (formerly Melbourne Fringe Furniture) – showcasing works by the five AUTHENTIC DESIGN ALLIANCE winners.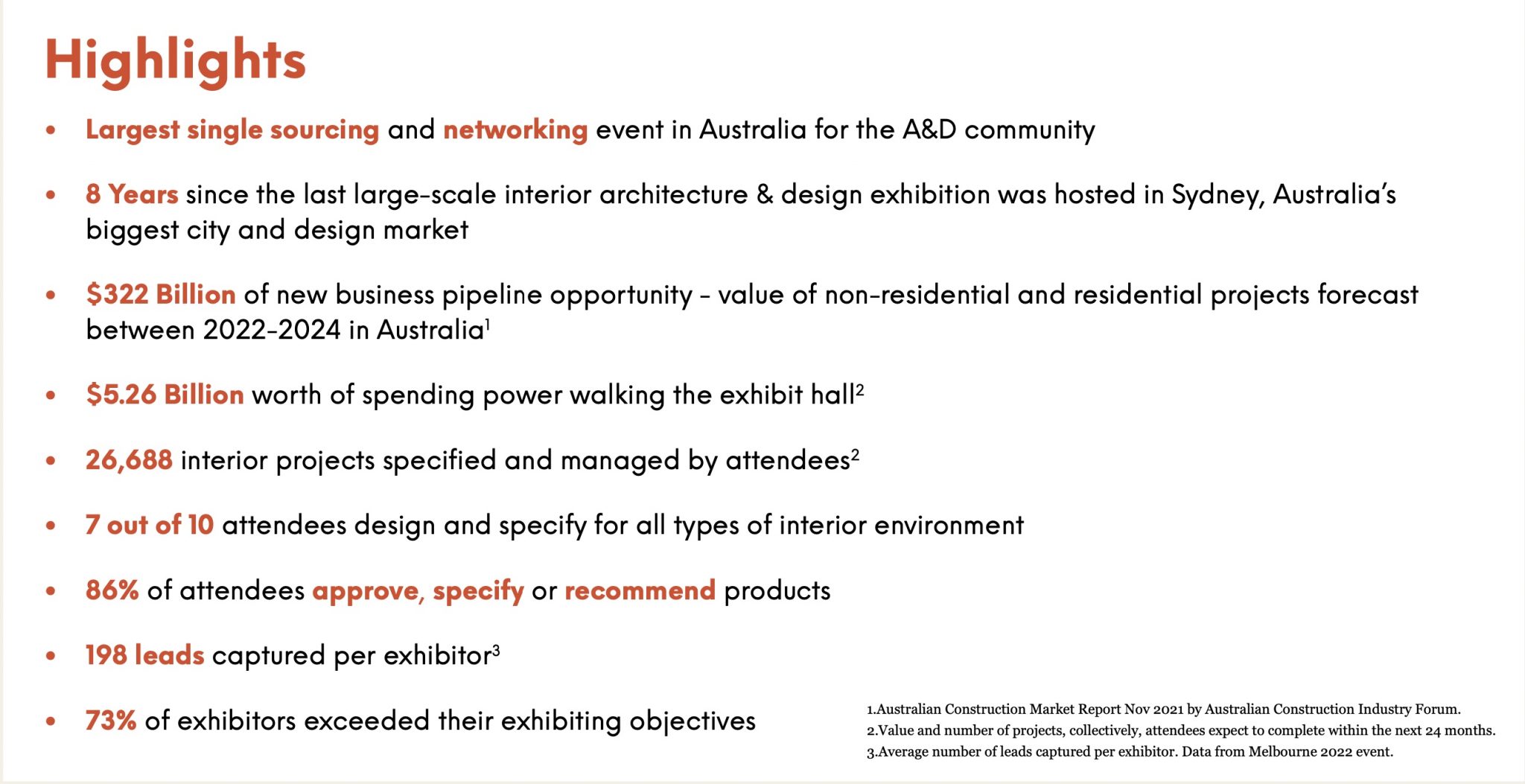 Statistics from February 2022 event
The return to live events after a two-year hiatus saw Interiors Australia – Denfair deliver Australia's first tradeshow for the year – and despite the many restrictions that were in place at the time, visitation exceded 7500 people at Melbourne Exhibition Centre, Southbank.