Thank you to everyone who joined us in person and online for our event last week, jointly presented by the Authentic Design Alliance with IP Australia in Melbourne!
Your contributions are vital, and we also thank our ADA Member network, which enables our ongoing work to improve the future of the Australian furnishing sector.
EVENT RECAP
Kelly Sims, IP Australia General Manager, was joined by Lachlan Freemantle, Designs Examiner team leader, and Brett Massey, IP Australia Assistant Director of Policy and International Affairs, for an informative presentation followed by an open conversation with participating ADA Stakeholders. Paul Gardner, Director of Policy and International Affairs, also supported us, and we thank him for travelling from Canberra for the event. ADA Director Anne-Maree Sargeant led the discussion.
Having been in consultation with various teams within IP Australia over the past five years, we are very grateful for the relationship the ADA has forged with the agency. When we began the current process in 2018-19, we represented a sector that felt unheard and not represented in the findings of various Government reports. In marked contrast, today, the collaborative relationship between the ADA and IP Australia is demonstrated by the keen interest and understanding of how the furnishing industry operates, how products are designed, and the everyday challenges caused by gaps in the current IP system.
Live event attendees had the opportunity to speak openly, and confidentially if needed, with senior members of the body that oversees not only Patents, Trade Marks and Design Registrations but also informs policy amendments for proposed improvements to the Australia IP System.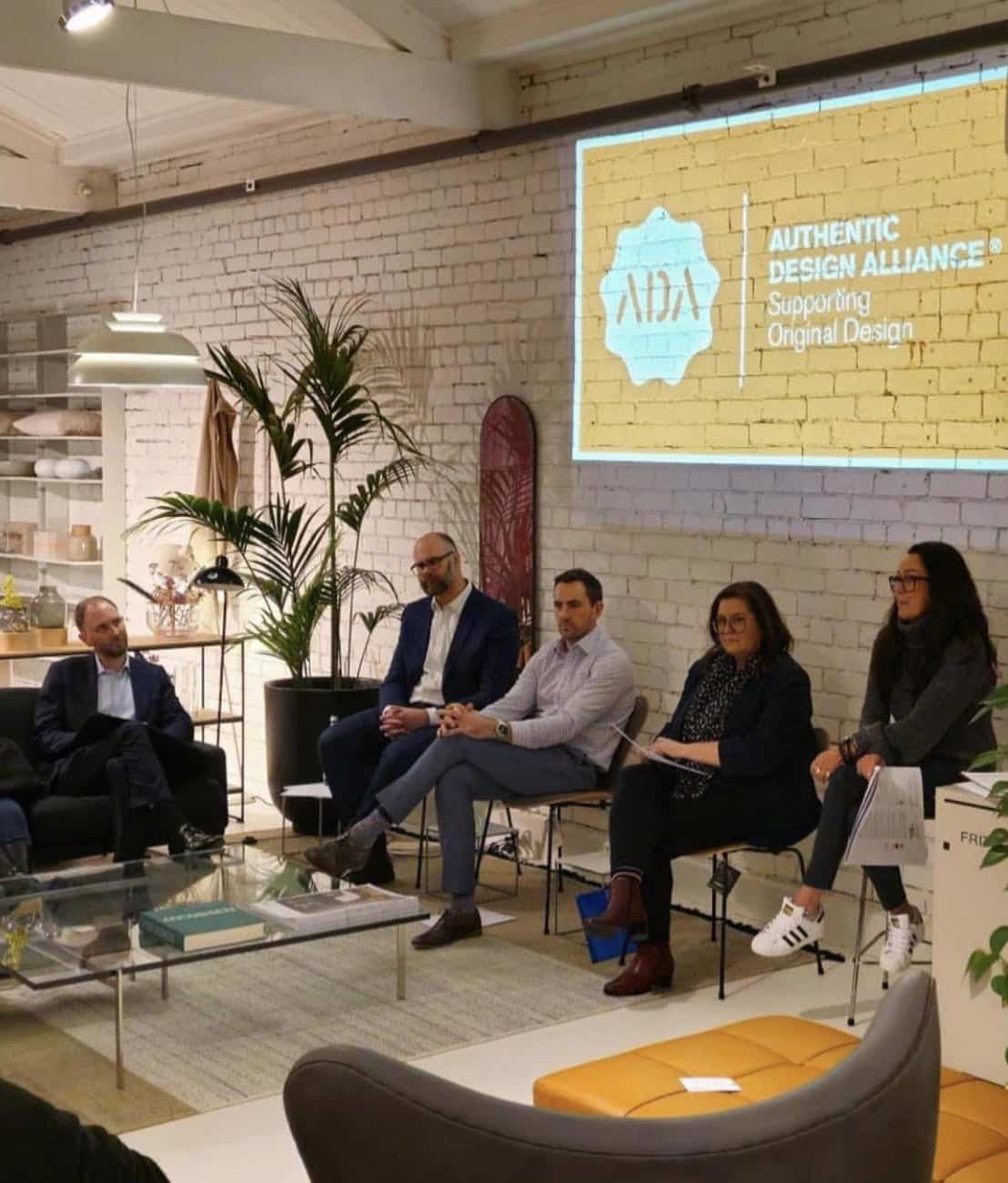 For information about the panellists and discussion content, head here, including explainers of the proposed changes. An overview of the current process can be found here.
For confidentiality, we are unable to share the event recording.
HAVE YOUR SAY
The current consultation IP Australia is seeking feedback on covers three topics: 
Virtual designs — the protection of non-physical and active-state designs (including screen displays, screen icons and graphical user interfaces [GUIs]) 
Partial designs — the protection of only part of a product made in one piece  
Incremental designs — protectioning designs as they evolve during the design process. 
These changes form the second part of a two-stage program of designs reform to enhance designs protection in Australia. 
The Public Consultation is open until August 13th; you can find more information here. 
We invite your feedback on suggested paths for registering partial designs and how the Design Registration system might progressively protect designs during the iteration process, from concept to prototype to final product.
MEET WITH US
Until August 13th, you can book an in-person or remote catch-up for a summary of how our work has been going, or you can email your thoughts, noting if your submission should be confidential.
All contributors will have further opportunities to meet with IP Australia as they explore industry feedback.
CONTACT US – here if you want more information or have additional thoughts to contribute.