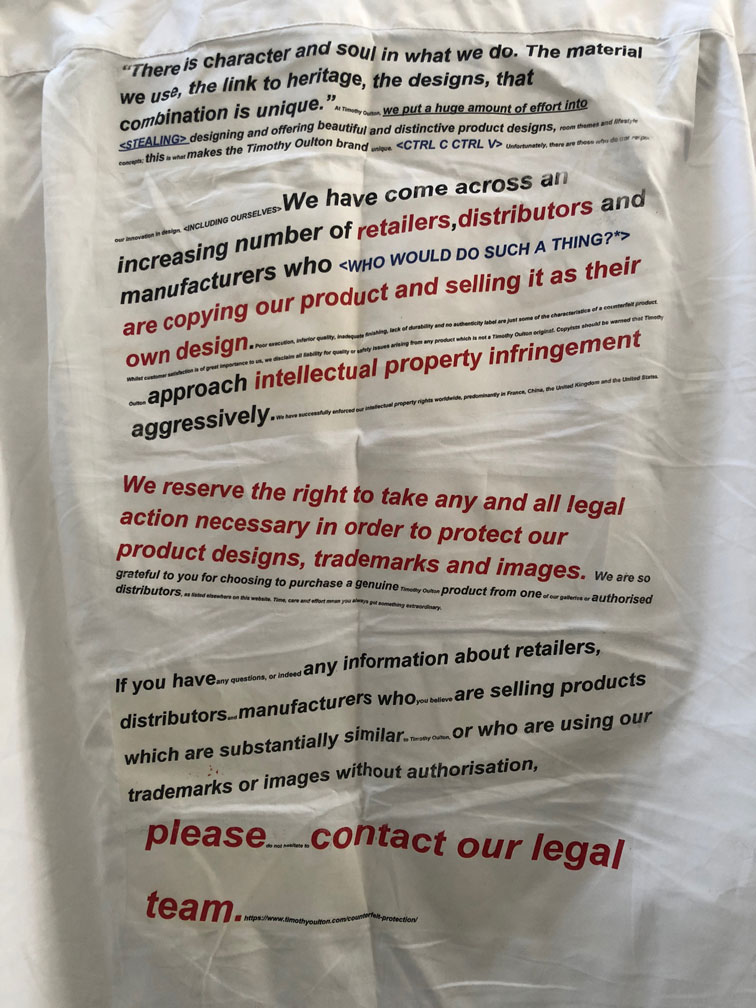 What happened when a designer discovered a big name brand promoting knock-offs their work on social media?
With no response from the offending brand (or their distributors) to social media call-outs, the industrial designer 'walked the talk' in a customised shirt bellowing anti-design theft messaging sourced from the alleged offender's website. Yes – the brand actually has an 'anti-counterfeit' policy…..
"We have come across an increasing number of ……. people ….. copying our product and selling it as their own work…."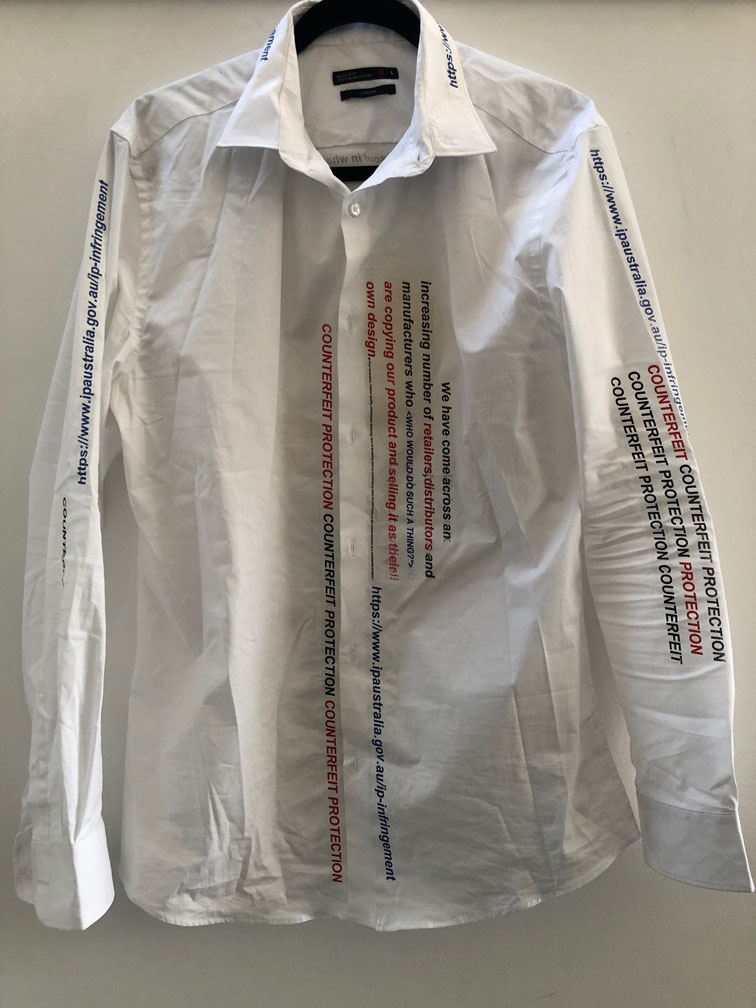 "…if you have any information about retailers, distributors or manufacturers who are selling products substantially similar to our work ….
'Authenticity' is the mantra of many contemporary brands – but what happens when a design they claim to be their own work is, in reality, a knock-off  of an original work?
So the irony wasn't lost – as the shirt was created especially for a high-profile event, hosted than none other than the distributor of the knock-offs. Sadly – they still can't see a problem ….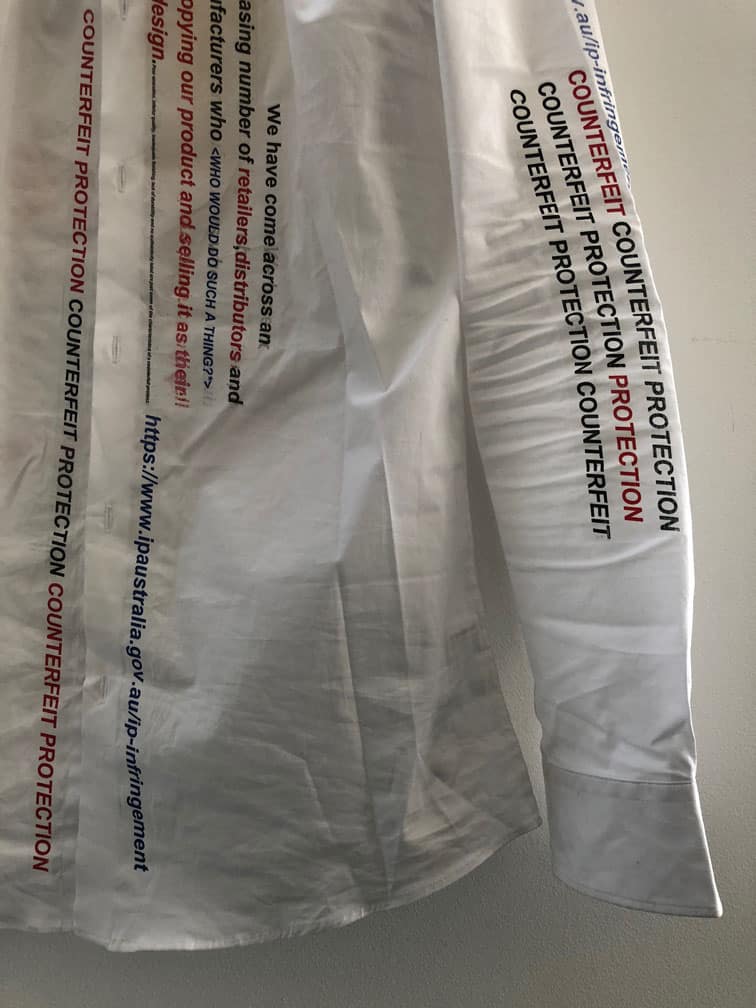 Images – courtesy of the designer
HELP OUR CAMPAIGNS TO EXTEND PROTECTION FOR DESIGNERS, RETAILERS & IMPORTERS
Become an ADA Member – learn more about our membership offer here (on desktop) or here (if you're on a device).
Discover 6 reasons to join the ADA – be informed.