How Artistic Craftsmanship led to a significant win over 7 Australian retailers!

After studying Naval Architecture in the UK, David Trubridge worked as a forester for 10 years when he started to make furniture. Relocating to Australia, he began experimenting with a repeated geometry, using a single component and connecting it 60 times, creating a sculpture that ultimately became the first lighting design when his wife suggested adding a lightbulb.
That light, Coral, is now sold in more than 50 countries, and is one of the brand's most recognised products. David Trubridge is globally respected for early awareness of sustainable design practices, leading the way with green business modelling. Minimising carbon footprint by using renewable materials, giving consideration to production methods, all products are designed to be flat-pack or kit-set assembly to significantly reduce distribution volume (read more below). Coral became the first in the series of kit-set products.

"All products are designed to generate a minimal amount of wastage and are nested as closely as possible when cut."
Receiving global recognition when Italian design brand Cappellini acquired the rights to produce the Body Raft chaise in 2001, David's work is held in prestigious museums including the Pompidou Centre, Paris. A regular exhibitor at major design fairs, he advocates about the responsibility designers have to create a better future within their practice.


THE REAL THING
Coral is a kit product, the lights assembled in around 30-45 minutes. Transported in small, light-weight, purposed-designed packaging made from recycled cardboard, bamboo plywood pieces are connected with nylon clips, and no glue or toxic materials are used,

UNCERTIFIED ELECTRICAL PRODUCTS ARE ILLEGAL
Lighting must be legally certified in every region for licensed electricians to install. Designers factor this significant investment into their product development. Fake lights do not have electrical compliancy in Australia and a major replica retailer recently closed their commercial division as electricians refuse to install uncertified lights on commercial projects.

"A customer purchased a fake Coral light & their electrician refused to install it. The replica retailer told them to find another electrician!"

Electrical compliance certification costs design brands around $5,000 USD per product, per region; and upwards of $15,000 – $20,000 USD for a collection. Compliance exists to prevent electrical fires and other more complex issues.

THE FAKES
counterfeits are not made from sustainable materials and are fabricated in unregulated conditions without the same rigid quality control applied to the authentic designs, the copies are made under poor conditions.
The fake Coral lights were shipped from China to Australia – in 1 cubic metre boxes filled with polystyrene packaging FULLY ASSEMBLED! Original Coral lights are shipped in a recycled cardboard light-weight package, about the size of a book.

HOW DAVID WON AGAINST FAKES



It was proven the original design was an experiment, and that David had no prior experience as a lighting designer.  He saw no reason to 'design register ' his creation with IP Australia.
When the design became popular – numerous knock-offs appeared at multiple Australian retailers and online. David Trubridge pty ltd suffered a 6-figure financial loss despite many of the fakes selling for around the same price as the original.

Initial 'cease and desist' letters sent to the replica retailers were ignored, and legal proceedings were filed in the Australian Federal Court, who determined the light was a 'work of artistic craftsmanship'. This loop-hole can bd used to protect works originally created as art, and not intended for commercial production.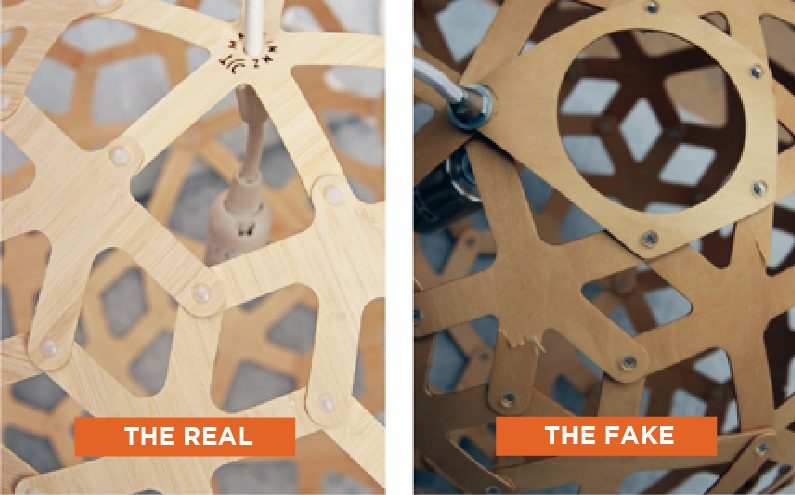 THE OUTCOME

Seven Australian retailers were ordered to destroy the copies of David's lights,and several shipping containers of fake Trubridge products were destroyed. Ironically, the same retailers, whilst legally prevented from selling counterfeit Trubridge lights, still profit from sales of knock-offs of other original lighting designs. Lighting that with no Australian electrical certification.

Unfortunately industrially produced products are not protected by the artistic craftsmanship classification.

LISTEN TO DAVID ON ABC RADIO NATIONAL INTERVIEW (12 minutes)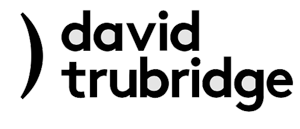 DAVID TRUBRIDGE // SUSTAINABLE PRACTICE FACTS:
All bamboo (our primary material) is secondary product, from renewable forests in China grown as a food source. We have visited these plantations and are satisfied with the quality of their systems.

All solid timber is sourced from sustainably farmed forests in New Zealand, South America and USA.

Harmful toxins are avoided throughout. Bamboo plywood and MDF boards with an E0 glue rating are used, so there are no risks from formaldehyde. Where a finish is required water-based paints are used.

All products are designed to generate a minimal amount of wastage and are nested as closely as possible when cut.
GET MORE ADA News & Events – here or JOIN the ADA – discover member benfits here
SaveSave
SaveSave
SaveSave
SaveSave
SaveSave
SaveSave
SaveSave
SaveSave
SaveSave
SaveSave
SaveSaveSaveSaveSaveSave
SaveSave
SaveSave
SaveSave