Artedomus has launched a furniture and object collection with New Volumes, a brand born from an idea seeded when the team were exploring ways to minimise material waste after bumping out a trade event installation last year.
Managing director Phil Brenton and creative director Thomas Coward ultimately decided the debut collection would become production pieces, that launched at DENfair Melbourne last month.
We are excited to announce that both brands now join the ADATM Platinum Member roster!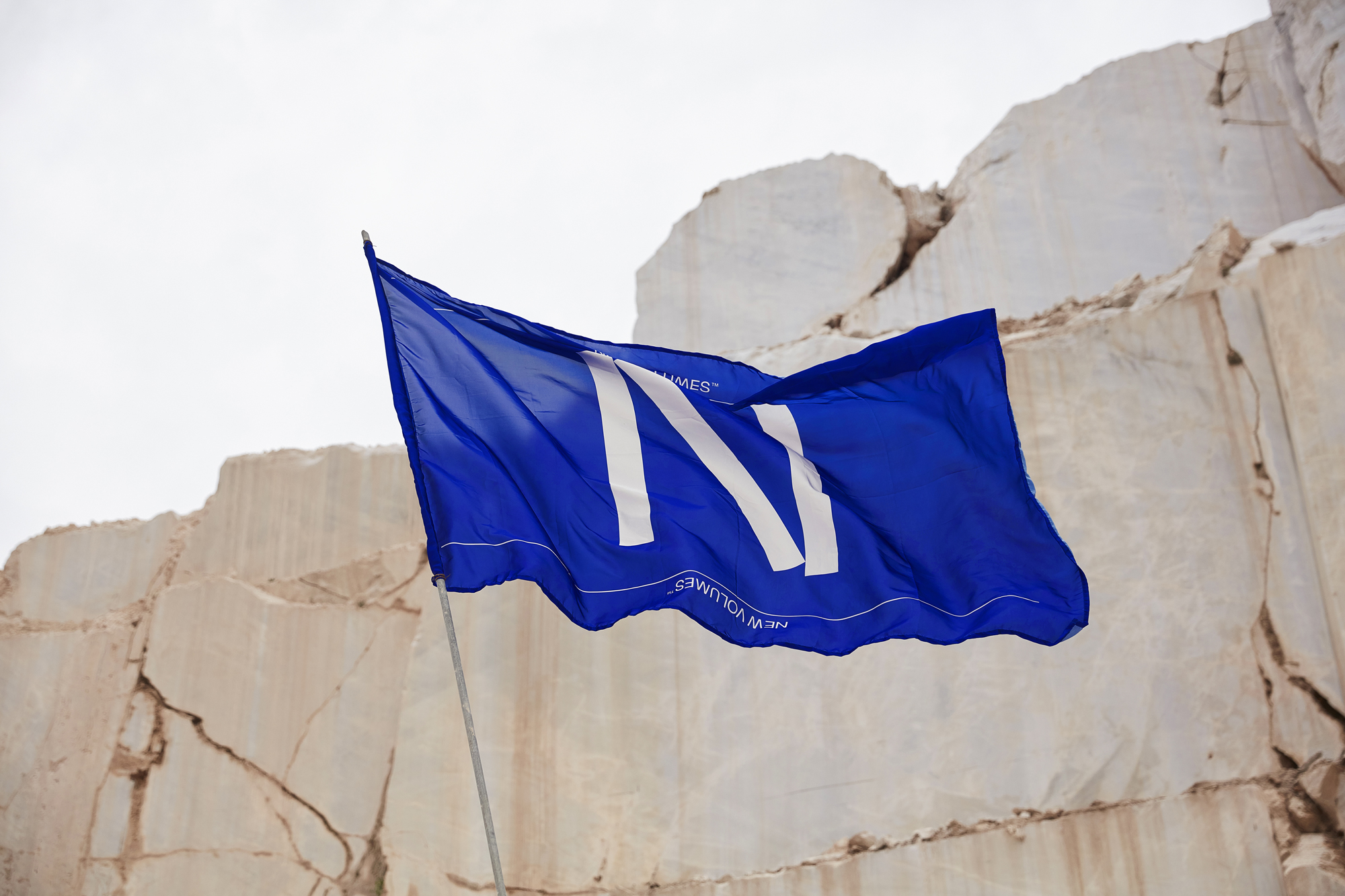 New Volumes
TM

by Artedomus

The stunning debut collection features objects crafted from Elba, a highly sought after marble with soft grey tones and warm markings.

Sleek, contemporary furniture, lighting and tabletop objects designed by an invited group of local designers that include Ross Gardam, Nick Rennie, Sarah King, Dale Hardiman, Tom Skeehan, Emma Elizabeth and Marsha Golemac, with a superb pair of cantilevered tables by Thomas Coward.

Thomas also helmed the project as creative director, with the invited designers briefed to explore the material elements of Elba by creating a solid stone object.
"Like marble, Elba is a special material. Any dealings with it should be considered wisely, as its journey deserves nothing less" Thomas Coward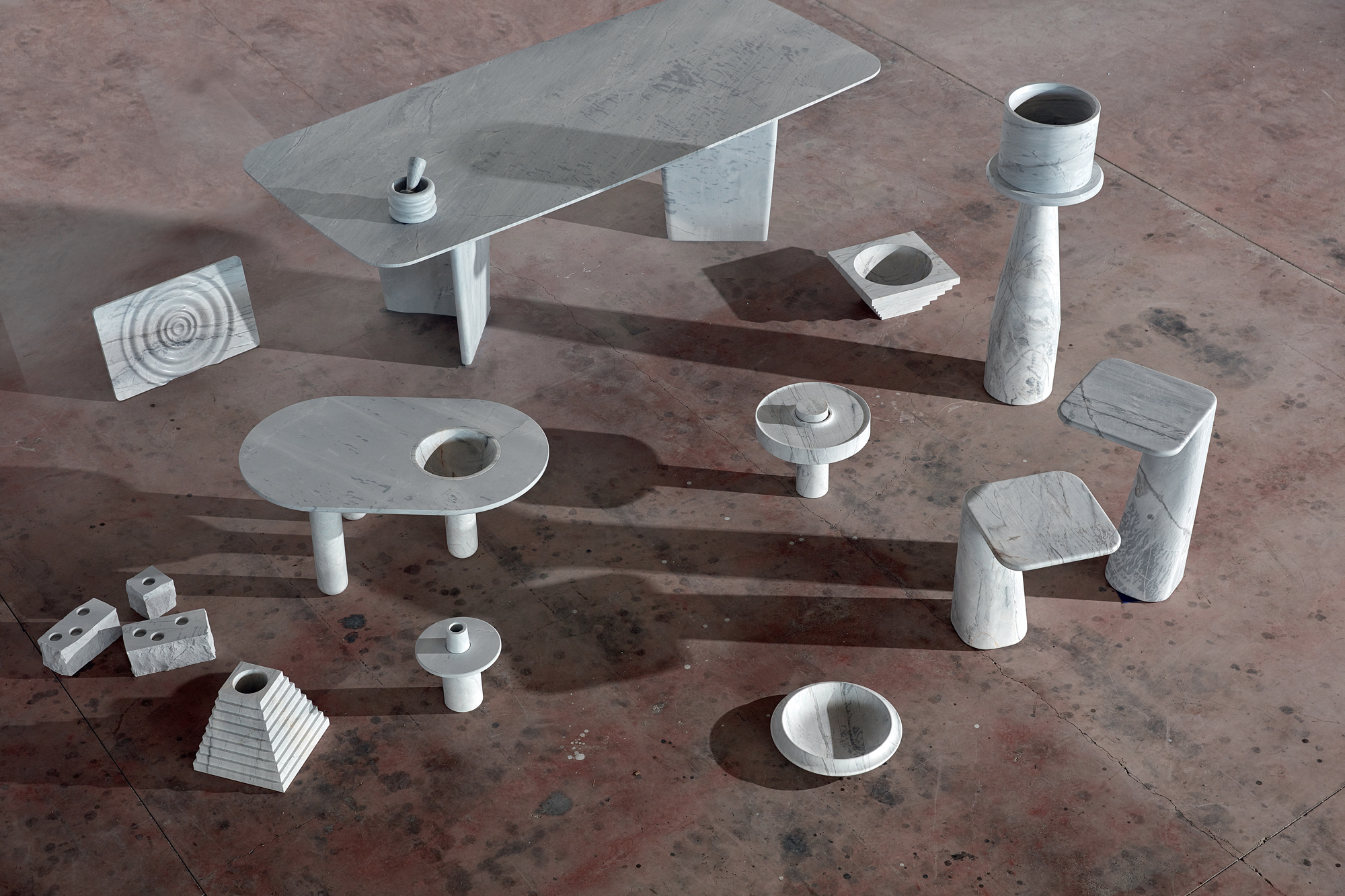 NEW VOLUMESTM Collection 01 (L-R) – Emma Elizabeth, Marsha Golemac, Tom Skeehan, Dale Hardiman, Nick Rennie, Sarah King, Ross Gardam, Thomas Coward  (c) image Sean Fennessey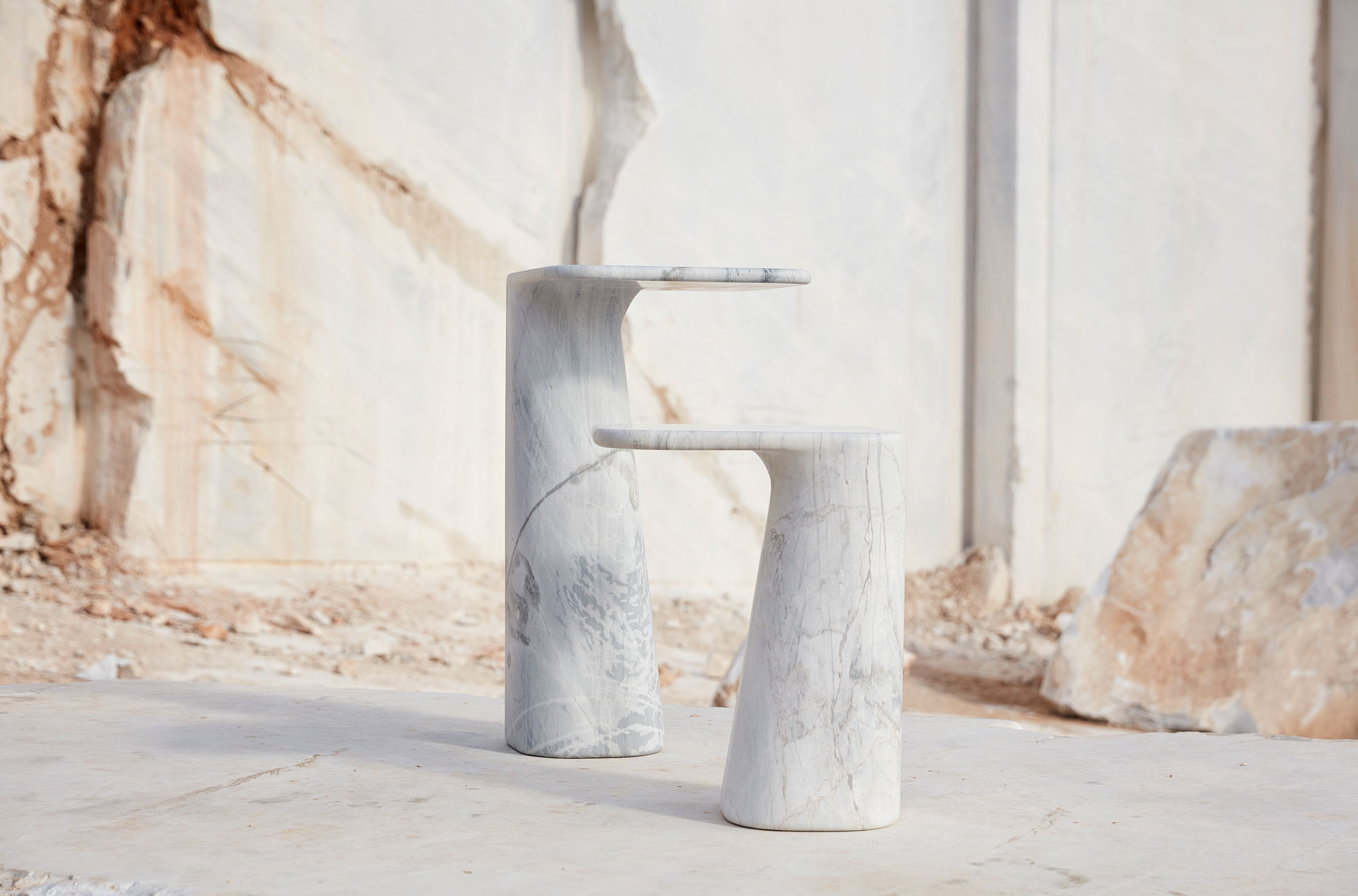 HURLYSI tables by Thomas Coward (c) image Sean Fennessey
ARTEDOMUS JOINS AUTHENTIC DESIGN ALLIANCE

TM
Artedomus are a renown supplier of unique, very high quality stone, tiles and architectural surfaces, bath ware and furniture.
Now as an ADA TM Platinum Member Artedomus lead by example re how they approached their new brand launch!
All New VolumesT M products have been registered with IP Australia, and with trade mark applications filed, the best mechanisms brands can employ to best protect against design theft.
New Volumes TM also joins the ADA Platinum Member rostor, taking advantage of our Platinum upgrade offer* –  Platinum members with 2x Australian brands can license ADA logos in a 2 for 1 limited offer (valid until September 30).
Premium Member branding (Platinum/Gold) feature in all ADATM Tabloid Newspapers (circulation 10,000 nationally), and at our events and installations. You can find our Premium ADA Members here.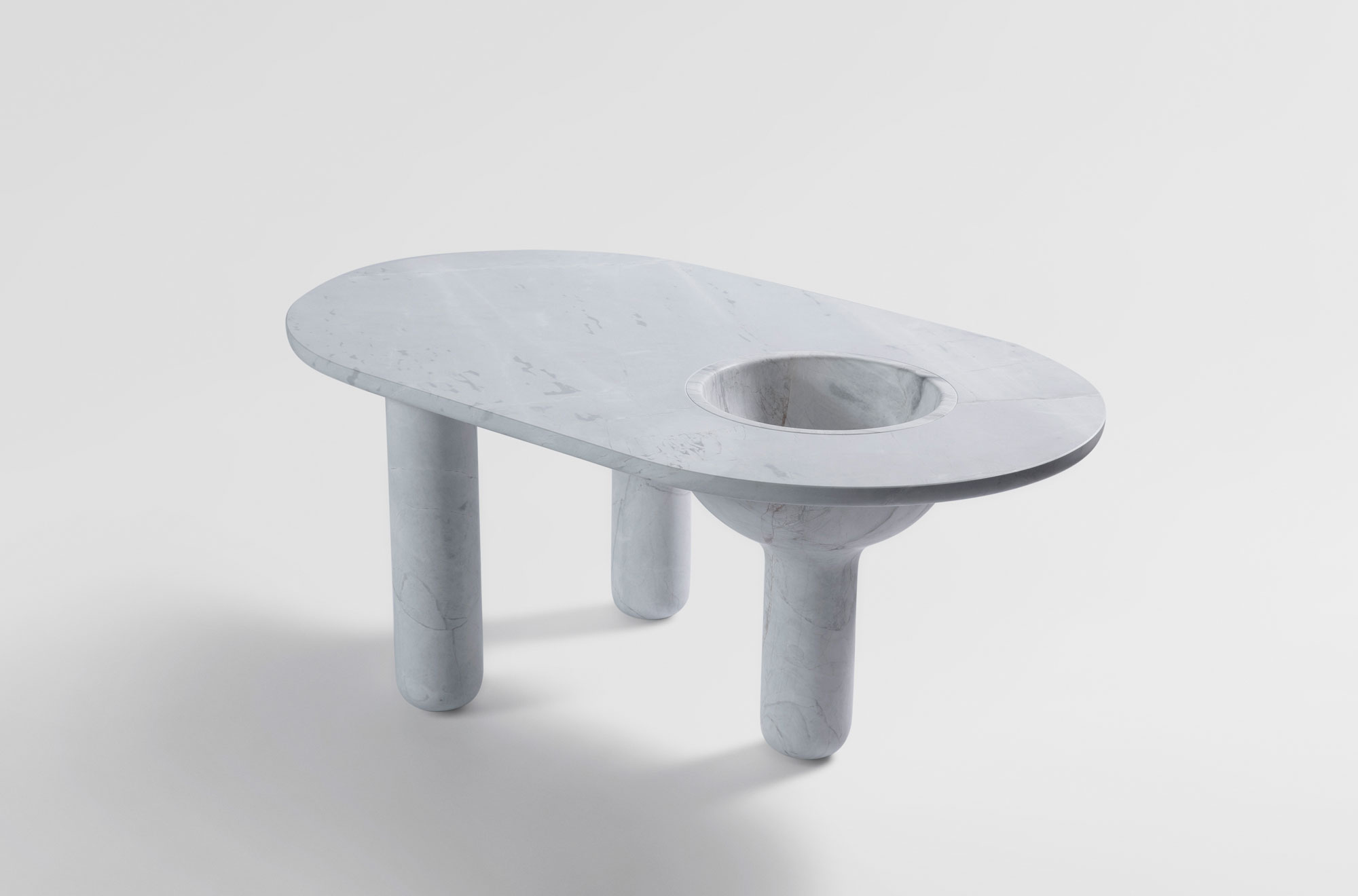 BACCHUS low table by Tom Skeehan (c) image Sean Fennessey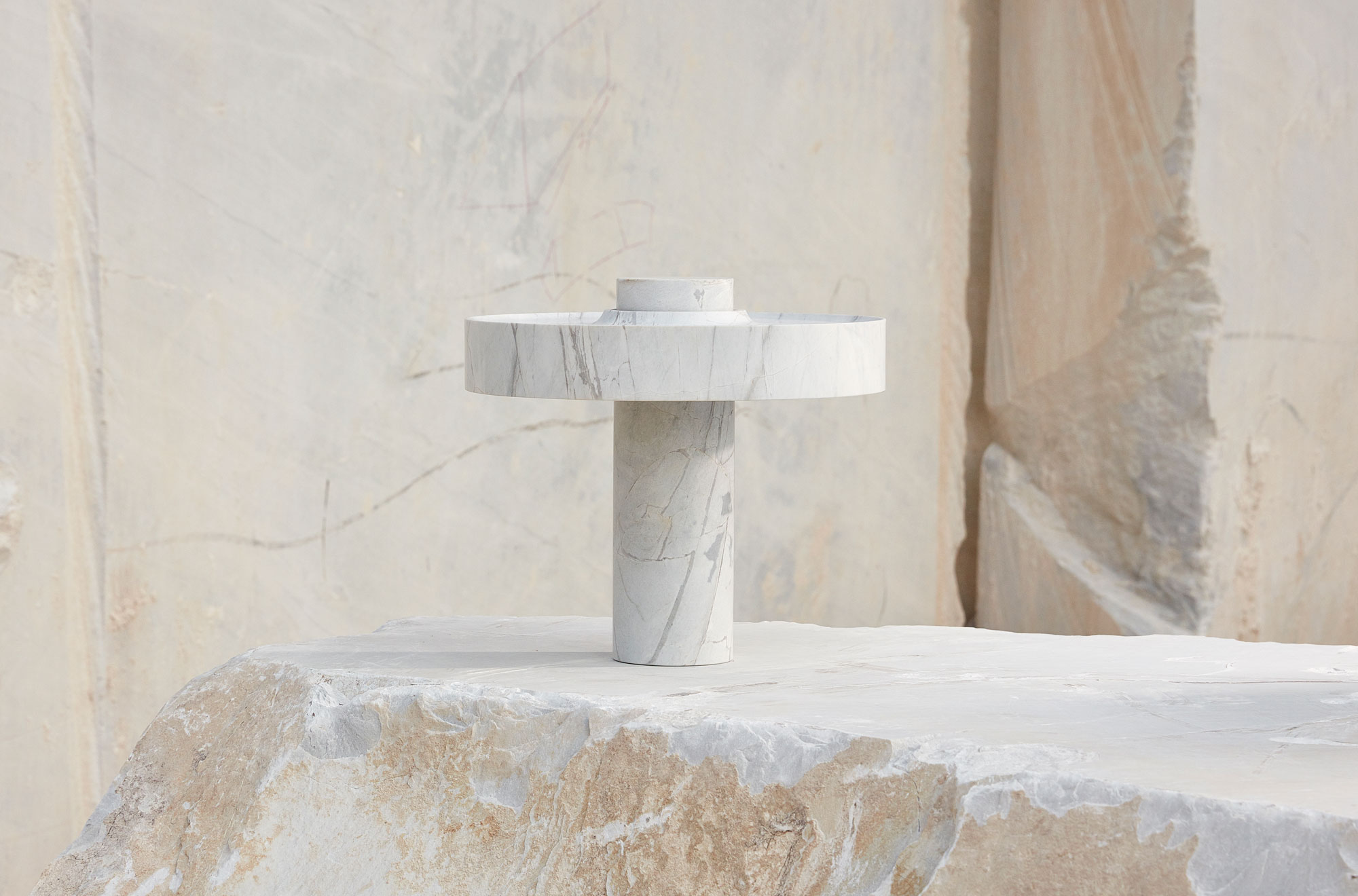 HEMERA light by Ross Gardam (c) image Sean Fennessey
Platinum Member Offer*
PLATINUM Promotion currently extends AUTHENTIC DESIGN ALLIANCE
TM
logo licence permissions for members to use ADA
TM
logos for up to two Australian brands
(*until September 30, 2018)
+
From October, new ULTRA Membership tier will be introduced for Members with 2 or more brands.
Global Partner Offers for international brands
will launch August 2018. Please contact us for more information.
ADA Membership benefits
ARE YOU ON PHONE/ TABLET? discover what membership is right for me – here

IF DESKTOP/LAPTOP – go here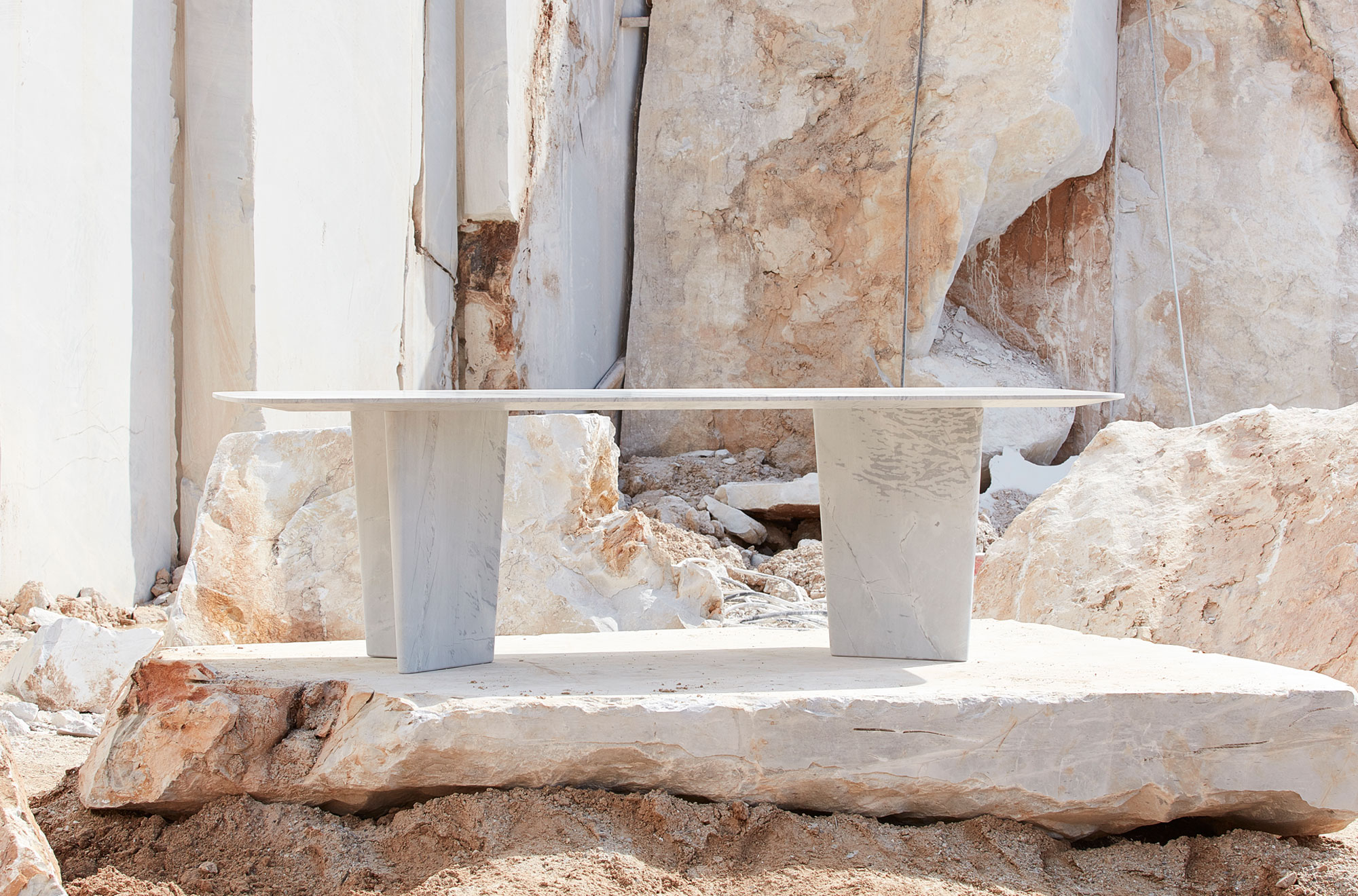 WYRIE by Nick Rennie (c) image Sean Fennessey
A campaign shoot lensed by Sean Fennessey with stylist Natalie Turnbull, was art directed by Coward, and features in a beautiful Yves Klein Blue bound limited edition book. One that's well worth getting your hands on!
All images courtesy Artedomus (c) Sean Fennessey, exhibition image (c) Authentic Design alliance