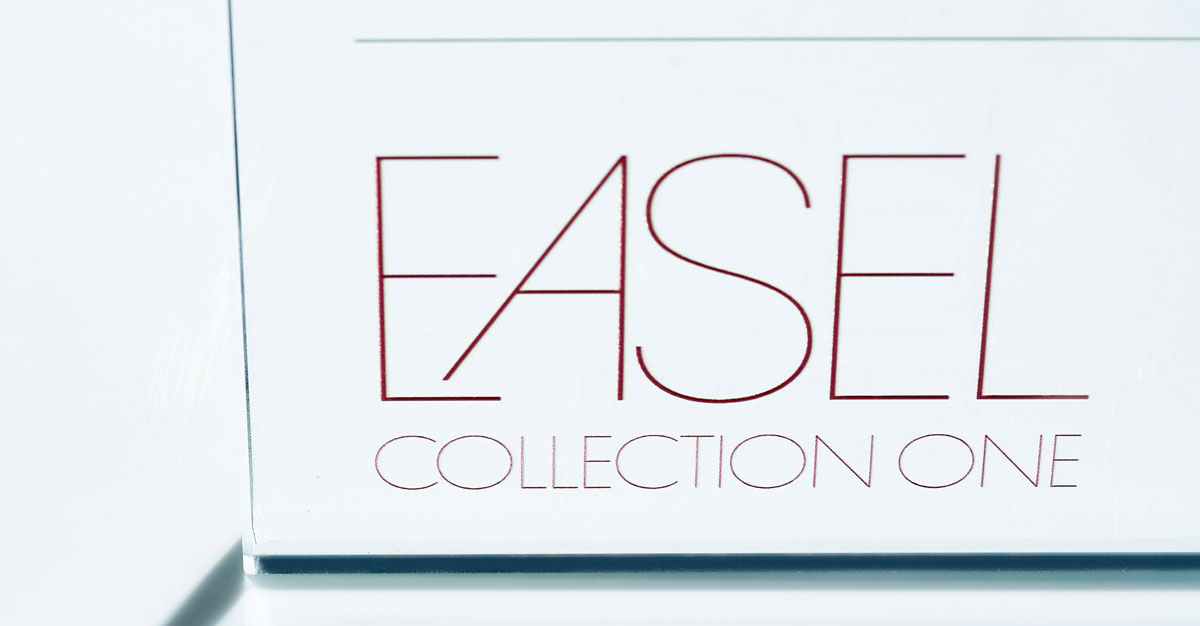 EASEL is a new independent initiative supporting authentic design initiated by Adam Cornish and Marcus Piper that will debut next month at DENFAIR.
Eight renown creatives from disciplines spanning industrial design, furniture design and fine art – will each produce works that are translated into physical objects in collaboration with Axolotl to explore the cutting edge materials and technology.
Replica furniture is obviously a huge issue in Australia – not so much overseas, as they have laws to protect against that. The Easels will be sold in an edition of eight, and as part of that, we have agreed to contribute a portion of each sale to the Authentic Design Alliance
Each work is produced in an edition of 8 and explores different processes, with a portion of proceeds generously donated to the AUTHENTIC DESIGN ALLIANCE.
The project has been made possible by the support of Axolotl, Forest Furniture and DENFAIR – exhibited June 20-22 at Melbourne Convention Centre.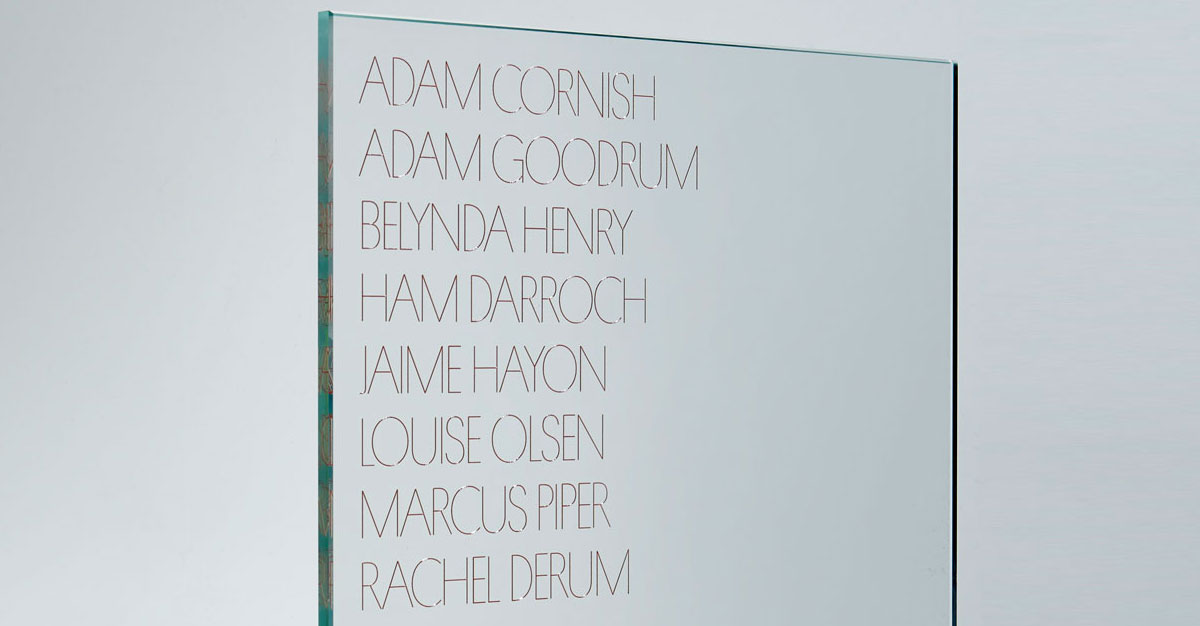 //////////////////
Follow @_easelproject
Printed and embossed glass by @axolotlgroup
Photographed by @tim_robinson_photography
////////////////////
REGISTER HERE // to attend DENFAIR
///////////////////
Painting with Industry: The Easel Project
text: Sandra Tan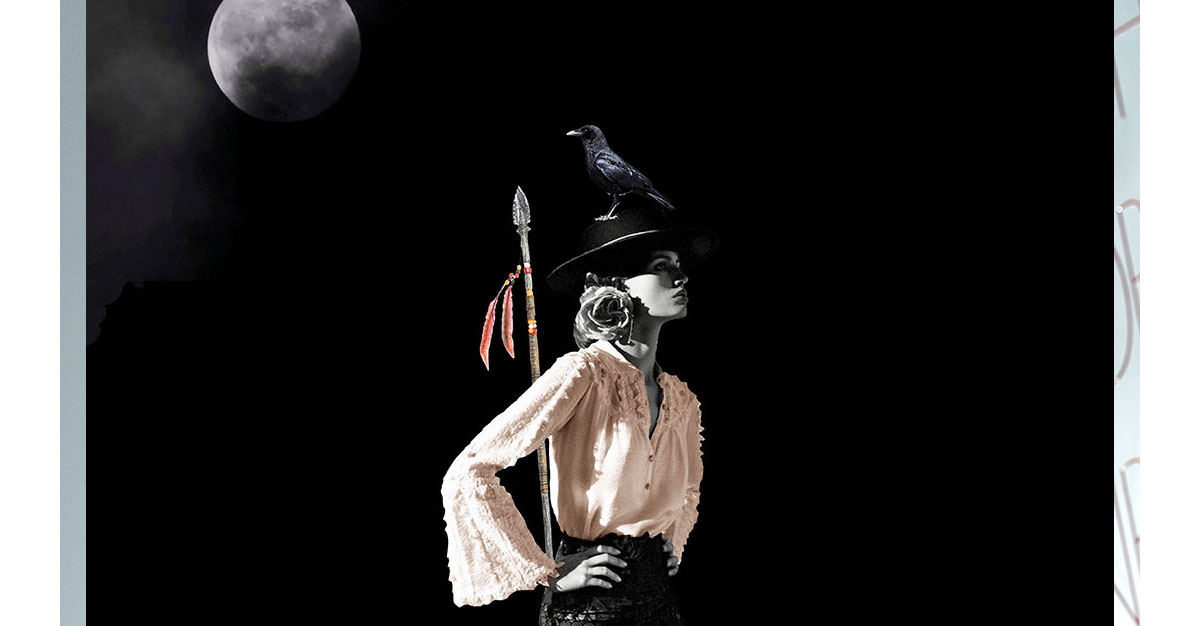 IMAGE // Rachel Derum – EASEL Artist

We catch up with Marcus Piper and Adam Cornish and find out all about their collaborative Easel Project, a project melding both art and industry, launching at DENFAIR 2019.
You're both busy, multifaceted creatives – how do you describe your day jobs?
M: The easiest way to express it is that Adam and I both run independent design studios, though he's in Melbourne and I'm on the far South Coast of NSW, and our disciplines are obviously different. Adam's an industrial designer, and I call myself a digital craftsperson, because I can't pigeonhole what I do into one type of design. The term combines my understanding of both analogue processes and digital tools – a computer is just a tool like a maker has their tools. My commercial work is branding, magazines and books though in recent years that has extended to products and artworks.
A: My day-to-day is working on anything from furniture and lighting, home wares, to horticultural products. We've been really lucky to have worked with clients overseas like Alessi, and back home in Australia there's Instyle, Tait, the new Cult brand NAU, and Junglefy, among others.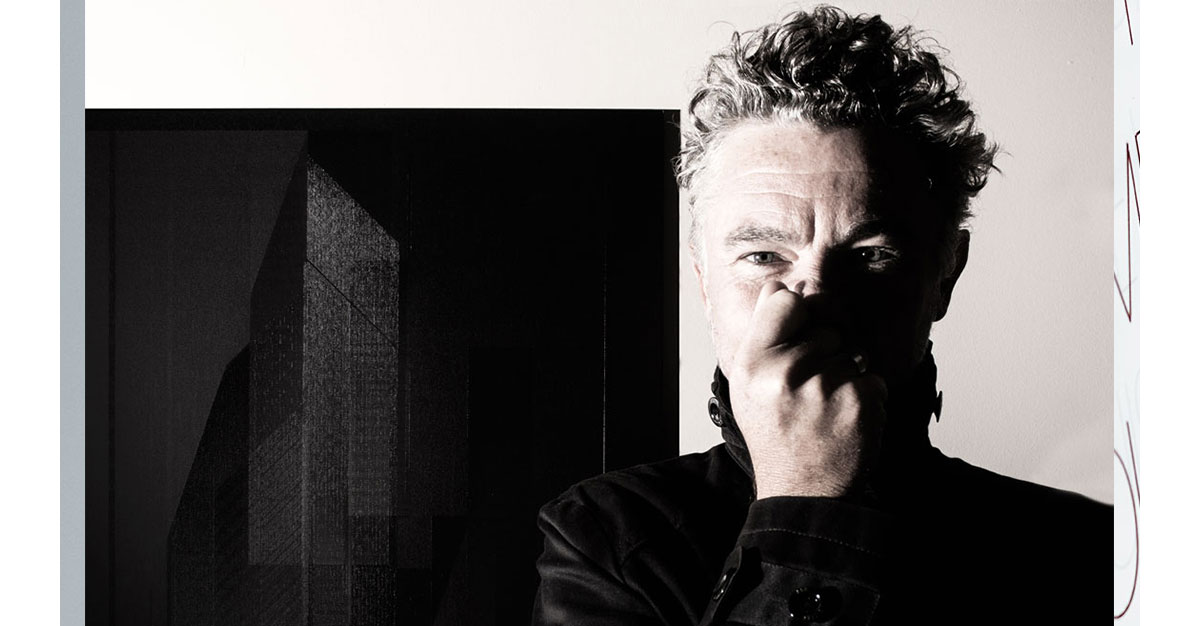 Marcus Piper – EASEL Curator / Artist
What do you admire about each other's work, and have you crossed creative paths over the years?
A: Marcus and I crossed paths a few years back through Mezzanine Magazine. He interviewed me and I got to know a bit more about Marcus that way. Later we met by chance at an exhibition of Marcus' work, and I was really quite impressed with the intricate artworks that he produced that touched on many different industrial approaches.
M: "Adam Cornish represents a new era of product and furniture designers in Australia. Dedicated, considered and ultimately talented." That was my comment in the last issue of Mezzanine, when I named Adam as one of our 20 designers to watch, under 40. With Australian industrial design being the way it is, there's is a wealth of new talent coming through and serious opportunity. For me, Adam's work appeals not just aesthetically, but also because he's so committed, driven and knows how to make things happen.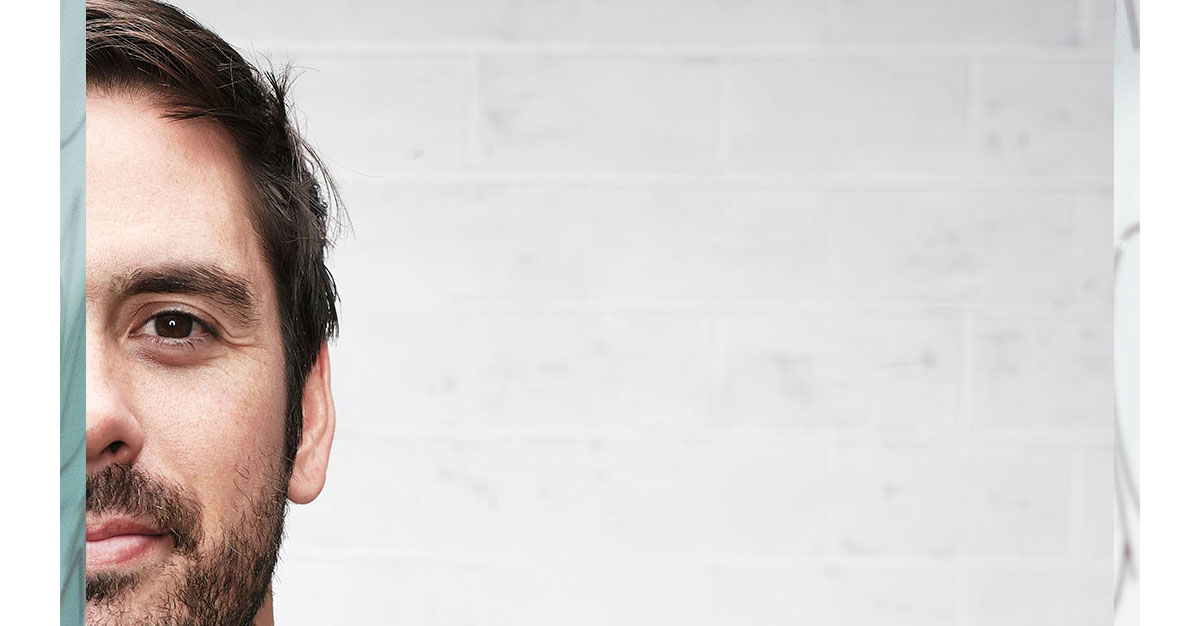 Adam Cornish – EASEL Curator / Artist
What is the Easel Project, and how did it come about?
A: We have this term that we use in the studio, which is 'painting with industry'. It's the idea that when we try to create furniture, or any product, it has to work within the bounds of industry. And that idea became the catalyst for the Easel Project. At that exhibition where Marcus and I met previously, he'd produced a beautiful series of intricately printed artworks with a unique industrial approach, printed on aluminium via Axolotl. I can remember thinking this is exactly what I try to achieve as an industrial designer.
M: The creatives involved in Easel are a mix of industrial designers and fine artists…for each group it presents a unique challenge. For the fine artists, the challenge is to work with processes of a more industrial nature, where printing and CAD files are spliced with the hand nuances that often make up their practice. For the industrial designers, the challenge is to create something self-expressive, with less focus on function and practicalities.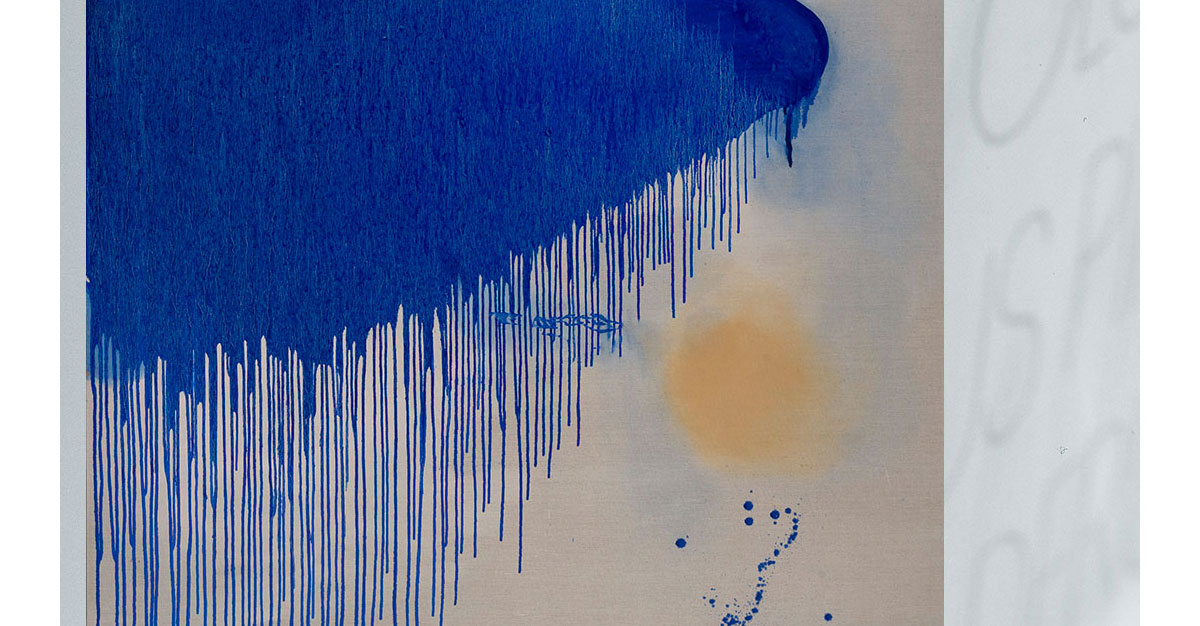 IMAGE // Louise Olsen – EASEL Artist

Let's talk about how Easel addresses the real problem of replica furniture.
M: Replica furniture is obviously a huge issue in Australia – not so much overseas, as they have laws to protect against that. The Easels will be sold in an edition of eight, and as part of that, we have agreed to contribute a portion of each sale to the Authentic Design Alliance (ADA). The fact that all the creatives were happy for that to happen demonstrates that they do care about it. It's a good opportunity to highlight this cause and remind people why we're doing something original.
A: I do talks with the ADA all the time, and we thought it would be nice for an independent initiative to be able to support something that means a lot to the practitioners.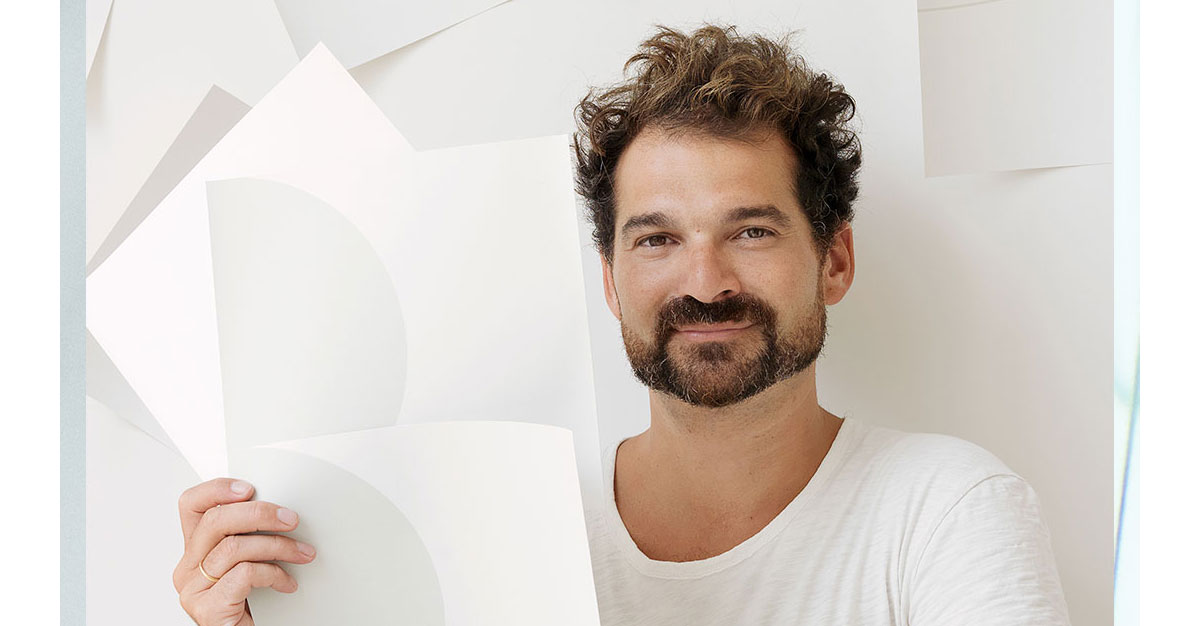 Jaime Hayon – EASEL Artist
With such a range of talents working with different mediums, tell me how Axolotl has helped bring Easel to life.
M: I've been working with Axolotl for a few years now and understand the potential for collaboration. I think the amazing thing is that everyone involved in the Easel Project has gone in there and just been completely and utterly confused about where to begin! They do so many different things and do them so well. What we're doing is taking a group of eight internationally celebrated creatives and letting them loose in Kris' (Torma, of Axolotl) world of surfaces.
A: Each creative is working directly with the team at Axolotl to refine the processes and materials used that best convey and complement their work. The contribution by Kris and his team is integral to each EASEL and through the process of collaboration their contribution has surprised, inspired and challenged the creatives.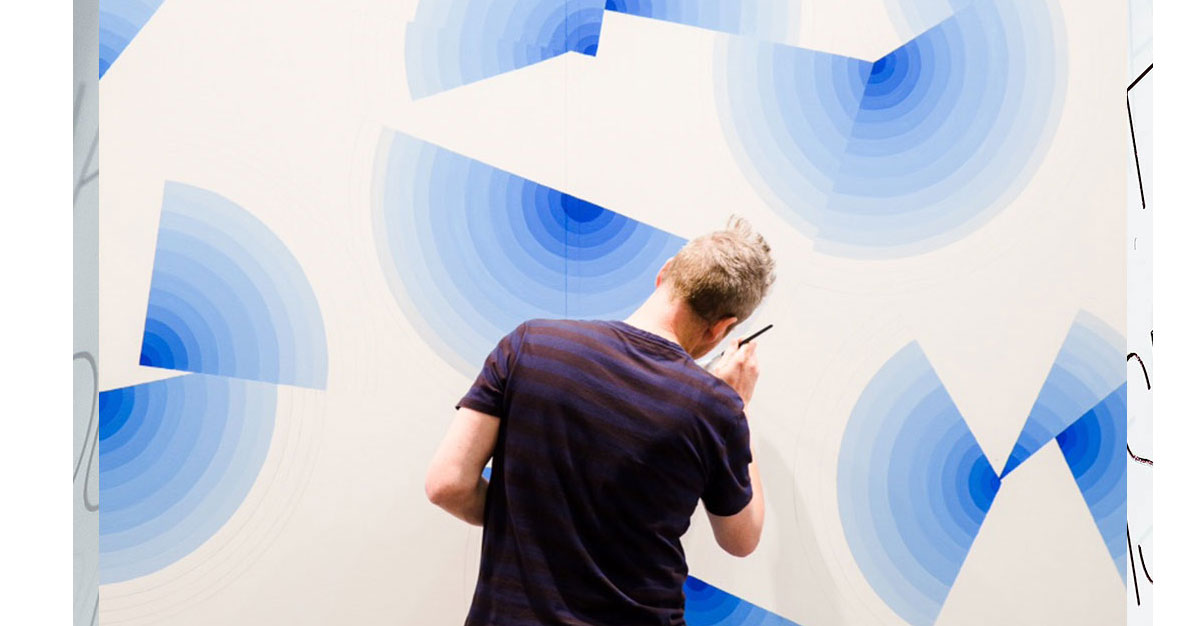 Ham Dorroch – EASEL Artist
Projects like Easel offers participants an opportunity to collaborate and create outside of their established practice – as makers yourselves, how important is it to disrupt routine?
M: I think it's incredibly important. Otherwise you do just stagnate, and you don't discover anything new. You can't say you are creative and just do the same thing day-in-day out, that's repetition not creation.
A: As you become more experienced in your practise, you almost find a way to do that to yourself. When you first start, things happen naturally. But as you mature, so you don't become predictable or safe, you learn ways to push yourself without being contrived. I've heard experienced practitioners say that towards the later stages of their career, it's about finding ways to almost get back the naivety you had originally.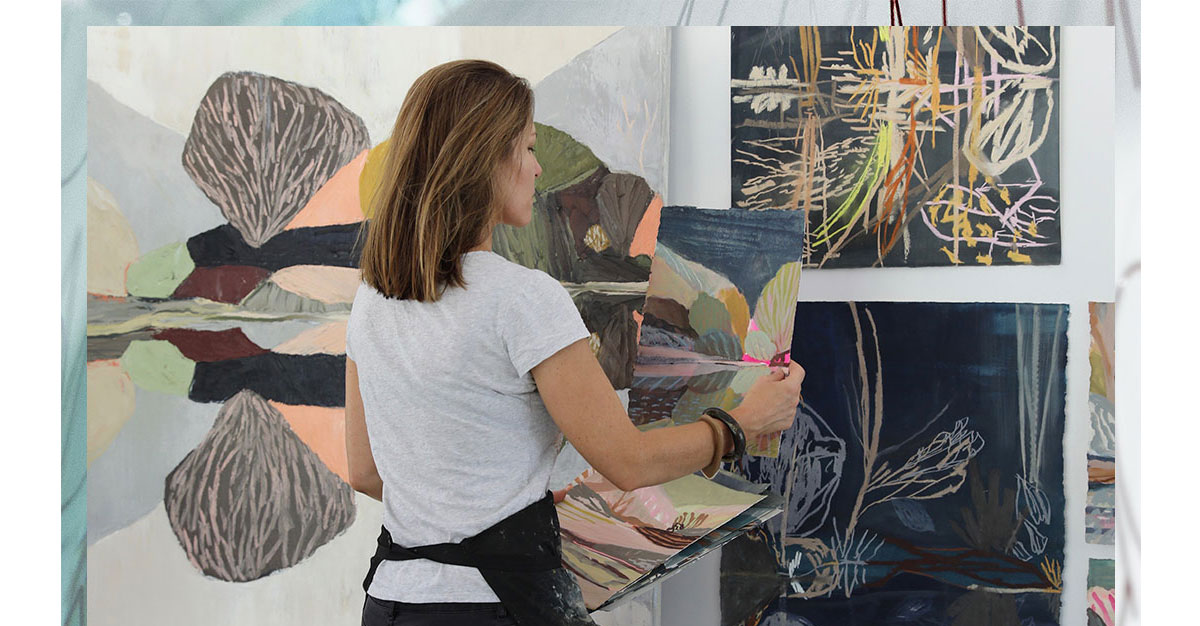 Belynda Henry – Easel Artist
What excites you about presenting the Easel exhibition to the local design community at DENFAIR?
M: Quite simply, we all love doing things for ourselves, but making this a reality is not always possible. Easel is almost the perfect creative storm – a great idea, amazing contributors and through the support of DENFAIR, Axolotl and Forest Furniture – it becomes really beneficial for everyone.
A: I don't think we could have picked any of the outcomes. Like, even if we'd tried to predict it, we'd never have been able to guess. Each creation has been totally unpredictable. And that's definitely been enjoyable.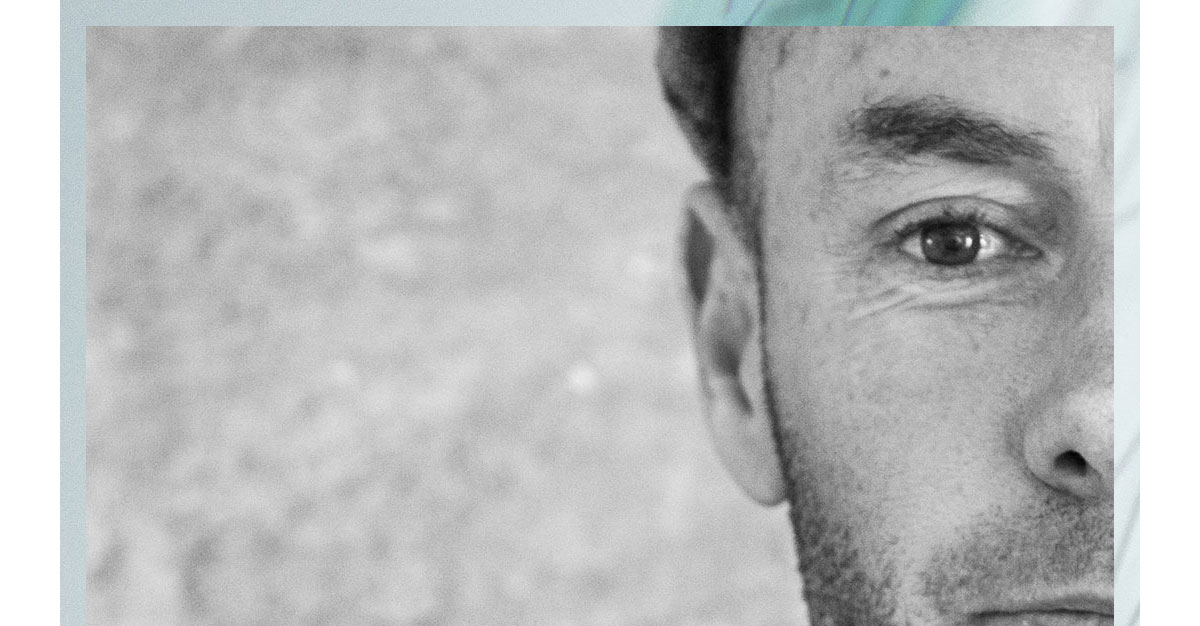 Adam Goodrum – EASEL Artist
Easel Project features eight local and international creatives, including Adam Cornish, Adam Goodrum, Belynda Henry, Ham Darroch, Jaime Hayon, Louise Olsen, Marcus Piper and Rachel Derum. Register here to catch the exhibition launch at DENFAIR 2019.
This interview originally appeared courtesy of DENFAIR.
/////////////////////////
Marcus Piper is an AUTHENTIC DESIGN ALLIANCE Member, and Adam Cornish generously supports us by participating in our HOME.GROWN. speaker series in Sydney, Melbourne and Canberra.
Like to support original design?
Members fund all of the ADA's activity. Individual Memberships for industry professionals are $198 annually or ADA Supporters can help at just $77.00 per year. Bronze Business Memberships start from $990
Learn more about membership benefits HERE (on desktop / laptop) or HERE if on device.
STAY INFORMED
Download the latest AUTHENTIC DESIGN ALLIANCE Newspaper here.
/////////////////////////
Read more about why we exist and what we do in this great interview