Download our ADA tabloid newspaper to learn how the growing problem of design theft in Australia began & why we must act now to protect our design industry!
SO WHAT'S THE PROBLEM?
Stay informed about the growing problem of design theft in Australia began and why we need radical improvement to Intellectual Property (IP) laws or we will continue to known as the global dumping ground for fake designer furniture.
PREVIEW to read (4 pages) via front page image below or Download ADA04 Newspaper
Support our advocacy campaigns for design theft/replica to be made illegal in Australia in line with the UK and EU by becoming an ADA Member – members directly fund our advocacy, events and education.
"Having feasted on imports for years, counterfeiters have begun ripping off Australian furniture designs. And the law lets them do it."

Stephen Todd, Australian Financial Review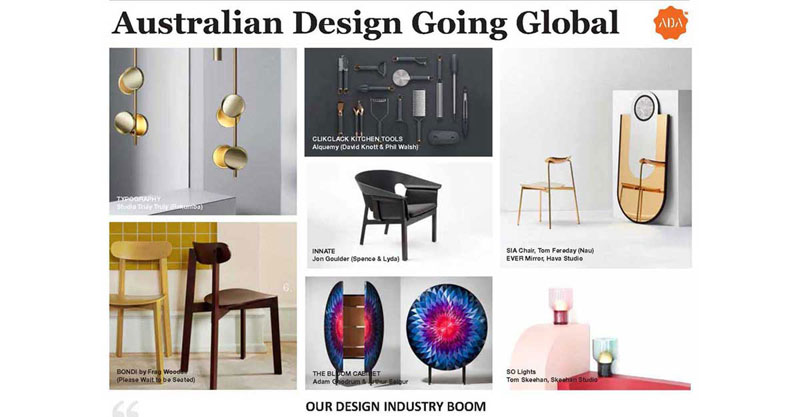 Hard copies available at AUTHENTIC DESIGN ALLIANCE Member showroom network (print circulation 10,000) or contact us for copies.
ADA04_Tabloid_June_2018_LR

////////////////////////////////////////
BECOME AN ADA MEMBER
NauDesign by Cult and Tait are distributed in Canberra by designCRAFT.
Cult are ADA Platinum members, and Tait and designCRAFT support us as Gold and Silver members.
Enable ADA campaigns by becoming a member – memberships directly fund our education and advocacy.
Discover what membership is right for me – HERE (on desktop / laptop) or HERE if on device.
////////////////////////////////////////
NEW MEMBER SUPER OFFER!
New members joining prior to December 20 will enjoy extra benefits. Drop us a message if you want to know more!
////////////////////////////////////////
To learn more about our Productivity Commission (PCIP) campaign – head here