Our HOME GROWN series joined Design Canberra Festival hosted by ADA member showroom designCRAFT where award-winning furniture designers explored the importance of investing in Australian design, and the invaluable contribution that makes to the future of local industry.
Adam Goodrum and Adam Cornish joined by designer-maker Christina Bricknell delivered informative (and entertaining 🙂 ) discussions led by Authentic Design Alliance director Anne-Maree Sargeant (AMS)

CANBERRA DESIGNER-MAKERS
Christina Bricknell studied a Bachelor of Design Arts at Australian National University (ANU) majoring in furniture, and revealed why the Canberra design scene holds a strong making ethos. "The course was really traditional and skills based. Canberra has a tight community of designers and makers who aren't typically as computer-driven as other creative sectors."
Studying woodworking Christina went on to intern with local designer Tom Skeehan honing design skills and making, prior to a stint with the co-located Stellan Workshop that completes Skeehan Studio upholstery (among many other clients).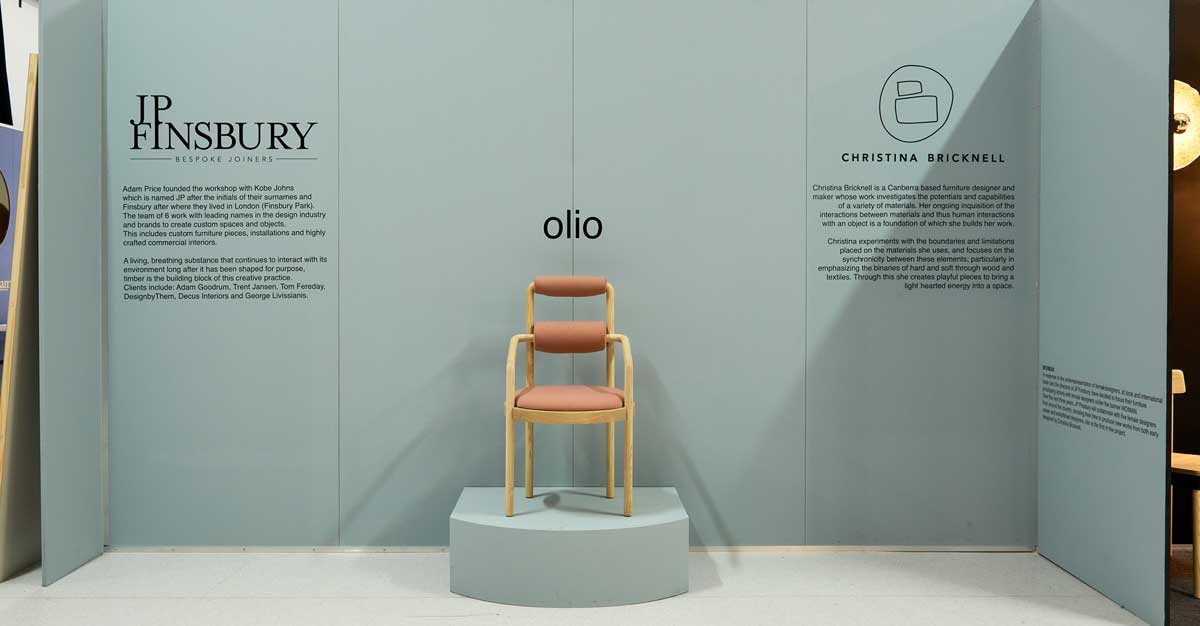 Selected by bespoke joiners JP Finsbury for a prototype project, Christina was taken outside her comfort zone with OLIO, a chair that showcased at Sydney's DESIGN-MADE. exhibition late last year.
"Up until then I knew how to make the pieces I designed, so being challenged to design something I couldn't actually make was a seismic shift in my practice. Kobe Johns from JPF pushed me into something they could make and but I couldn't."
The project looks destined for commercial release in collaboration with another local brand next year, stay tuned!
"Studying in ACT there's a real push for handmade works.

We're a tight-knit community of designers and makers who share ideas and processes"
Having relocated to Melbourne, Christina is a Fabrication Technician at Melbourne Uni working with laser cutters and CNC routers assisting student projects. With access to the Melb Uni workshop facilities we eagerly await what lies ahead for her next furniture projects – so #watchthisspace!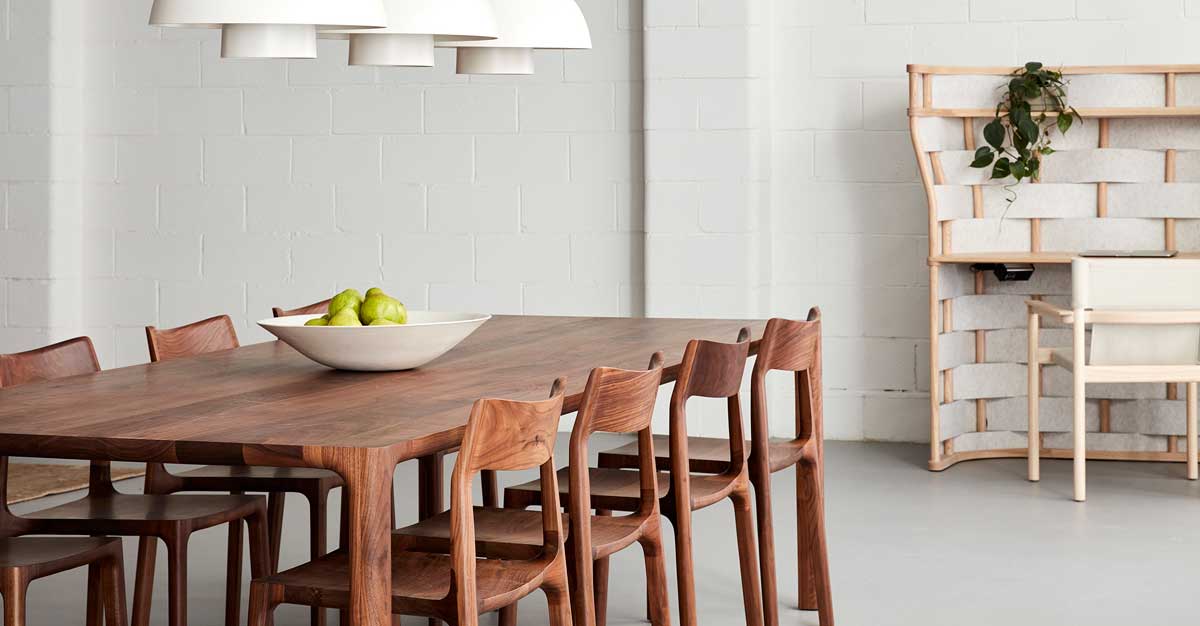 FROM EYEING OFF EUROPE TO HOME.GROWN PROJECTS
Growing in Perth Adam Goodrum was consumed by drawing when he began experimenting in his uncle's backyard shed, discovering traditional woodwork techniques on a lathe. Informed by art and mathematics, and being obsessed with making. lead Adam to industrial design. Heading to Sydney to study at UTS, Goodrum als now lectures product design.
"Australian design was in the shadow of Europe and America for so long.

Now we invest most of our time in locally developed projects"
Historically Australian designers had their sights set on partnerships with big European brands, but Goodrum witnessed a shift in the past 5-10 years.
"We used to be in the shadow of Europe and America, but things have changed and there's so many opportunities to work here now. Creating products for brands set up for not only national distribution, but we're working with Australian brands focussed on export markets." Cult has taken the Nau brand twice to the ICFF tradefair held in May during NYxDesign (New York Design Week), with distribution partners across the US and Asia.
Both Adam and AMS noted the rising cache of Australian-designed x Australian Made. "Australian made becoming increasingly important to specifying architects and interior designers, but also consumers and, curiously, other markets like the USA," he added.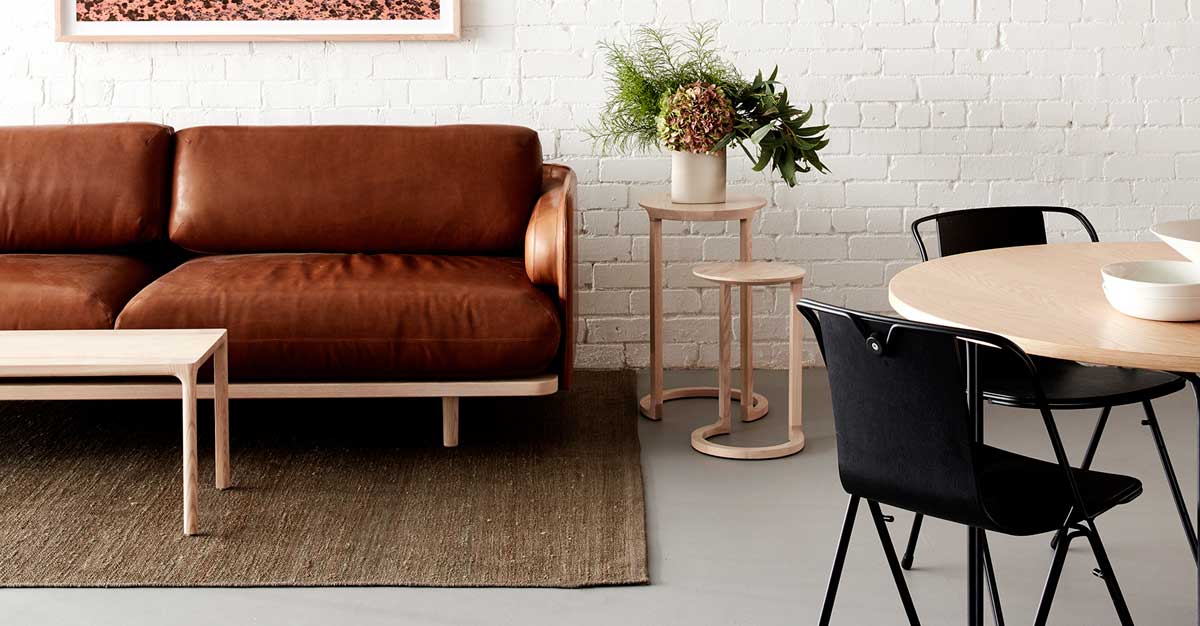 LOCAL FURNITURE DESIGN GROWING LOCAL INDUSTRY
Adam Goodrum and Adam Cornish have both collaborated with NAU Design, and Goodrum enthusiastically supports how the 'locally designed / locally made' model benefits more than just designers.
"When we first rolled up to the Evostyle car park there was a handful of cars. Now it's more than doubled. They've even had to invest in a second 5-Axis CNC machine!"
"As the scale grew we needed the technology efficiencies 5-Axis CNC machines offer," explaining that computer drawings drive sophisticated machinery that fabricate the complex timber forms in the NAU collection.
"When we first rolled up to the Evostyle car park there was a handful of cars. Now it's more than doubled" noting that Evostyle who fabricate the Nau collection just outside Sydney have added a second 5-Axis CNC machine.
"That's a several hundred thousand dollar investment. There's only a handful of those machines in NSW so it's a huge commitment by these guys to meet growing demand from our expanding industry."
Clearly this also offers home grown opportunities to other designers and brands as well!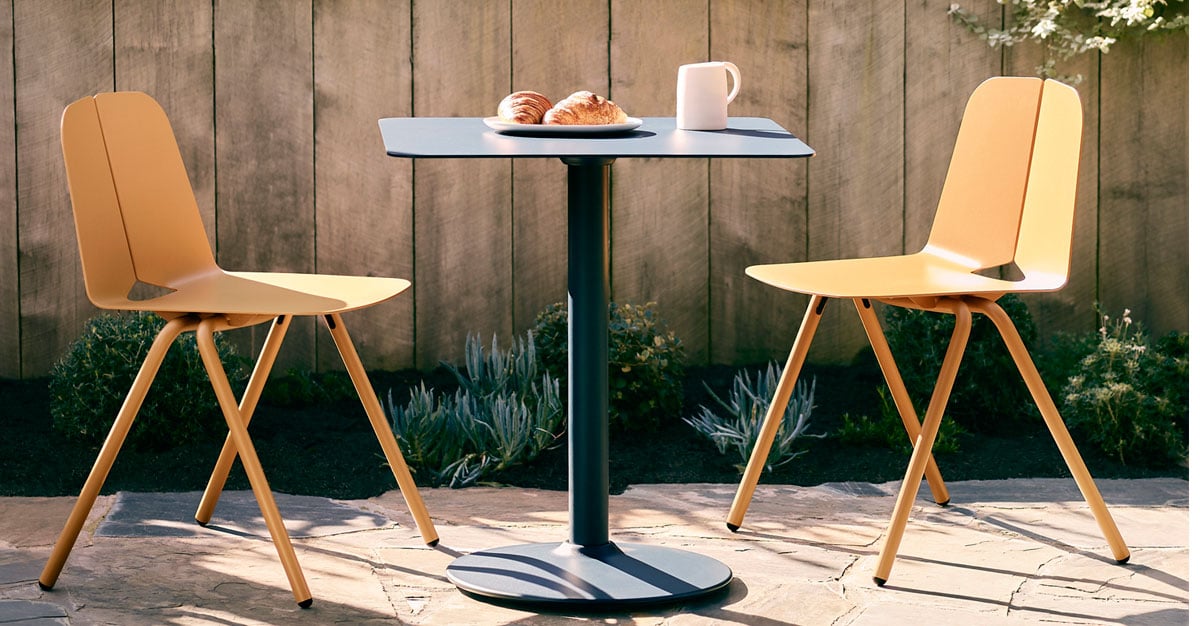 TECHNOLOGY, TECHNIQUE, AND STILL HANDS-ON
Adam Cornish echoed Goodrum's comments on the shifting sands of the Australian furnishing industry. With products in the Italian design vanguard Alessi catalogue, Cornish took us bebind the scenes with his recent collaboration with Melbourne outdoor furniture brand TAIT.
"The day-to-day working or our studio is now locally focussed, which is exciting. Our first project for Tait was an outdoor chair that drew on Gordon Tait's background as a sheet metal worker," with Cornish explaining this was a segue from the signature wire frame furniture Tait is renown for.
"The day-to-day working or our studio is focussed on local projects, which is exciting"
"The working name for the project was TAILORED, as we looked at traditional tailoring techniques to fashion a chair based on an industrial typology." The refinement process and the hands-on involvement during production is evident.
Check this short film shot in Tait's Melbourne factory for a insight into the complexity and detail employed to make each chair. (3 minute watch)
LOCALISED PRODUCTION LEADS TO PRICE BENEFITS
Cornish, like Goodrum, has collaborated with NAU for the STRAND Chair and REV Stool collections designed by his studio.
"In our design process we now leave room for the product development and the refinement that comes from working with an experienced manufacturing network. In Australia big savings can be made by making products within a localised region. Transporting a product from one place to cut, then another to paint, then another to sew (for example) has an enormous impact of the eventual selling price of products."
"Our REV stools for Nau are made within a 5-km radius.

This benefits local industry and reduces the retail price."
The REV stool is manufactured using a similar model to the one employed in the furnishing industry in Northern Italy. Laser cutting, Powdercoating and assembly processes are completed within a 5-kilometer radius in outer Melbourne, keeping the final price to customers as low as possible.
////////////////////////////////////////
MORE HOME.GROWN.
Register for updates to learn more about our Home Grown series.
Our podcast series launches soon – register your interest below.
Or subscribe to our monthly news for updates.
////////////////////////////////////////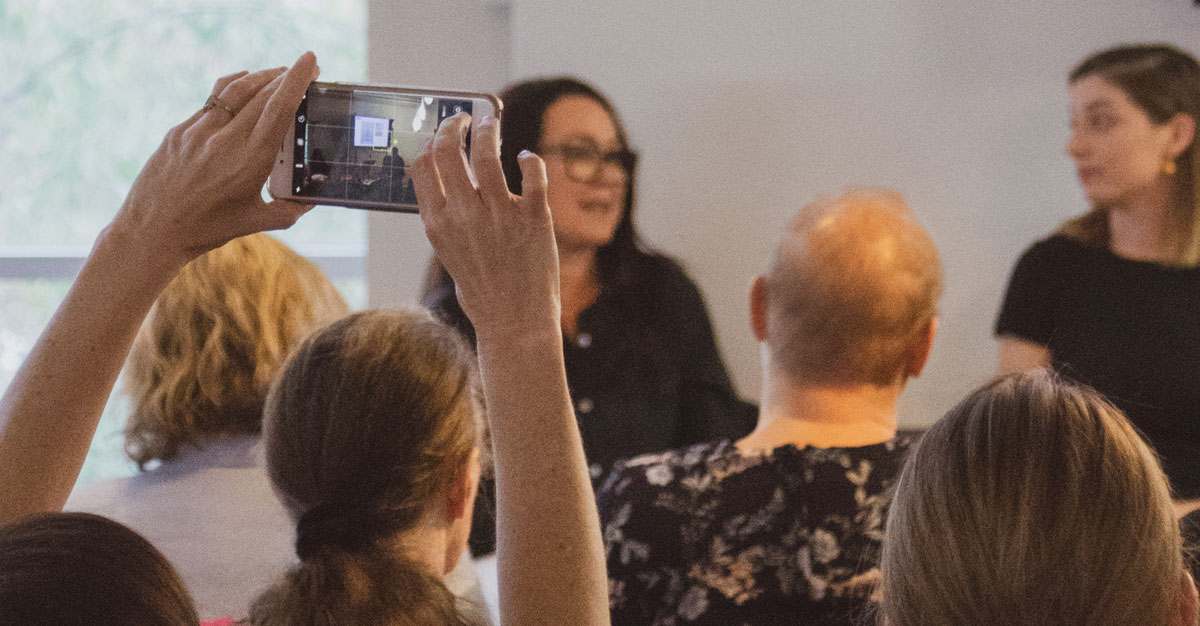 BECOME AN ADA MEMBER
NauDesign by Cult and Tait are distributed in Canberra by designCRAFT.
Cult are ADA Platinum members, and Tait and designCRAFT support us as Gold and Silver members.
Enable ADA campaigns by becoming a member – memberships directly fund our education and advocacy.
Discover what membership is right for me – HERE (on desktop / laptop) or HERE if on device.
////////////////////////////////////////
DOWNLOAD OUR NEWSPAPER
This event will be podcast very soon – contact us for more info!
Download our latest ADA Tabloid – and stay informed.
////////////////////////////////////////