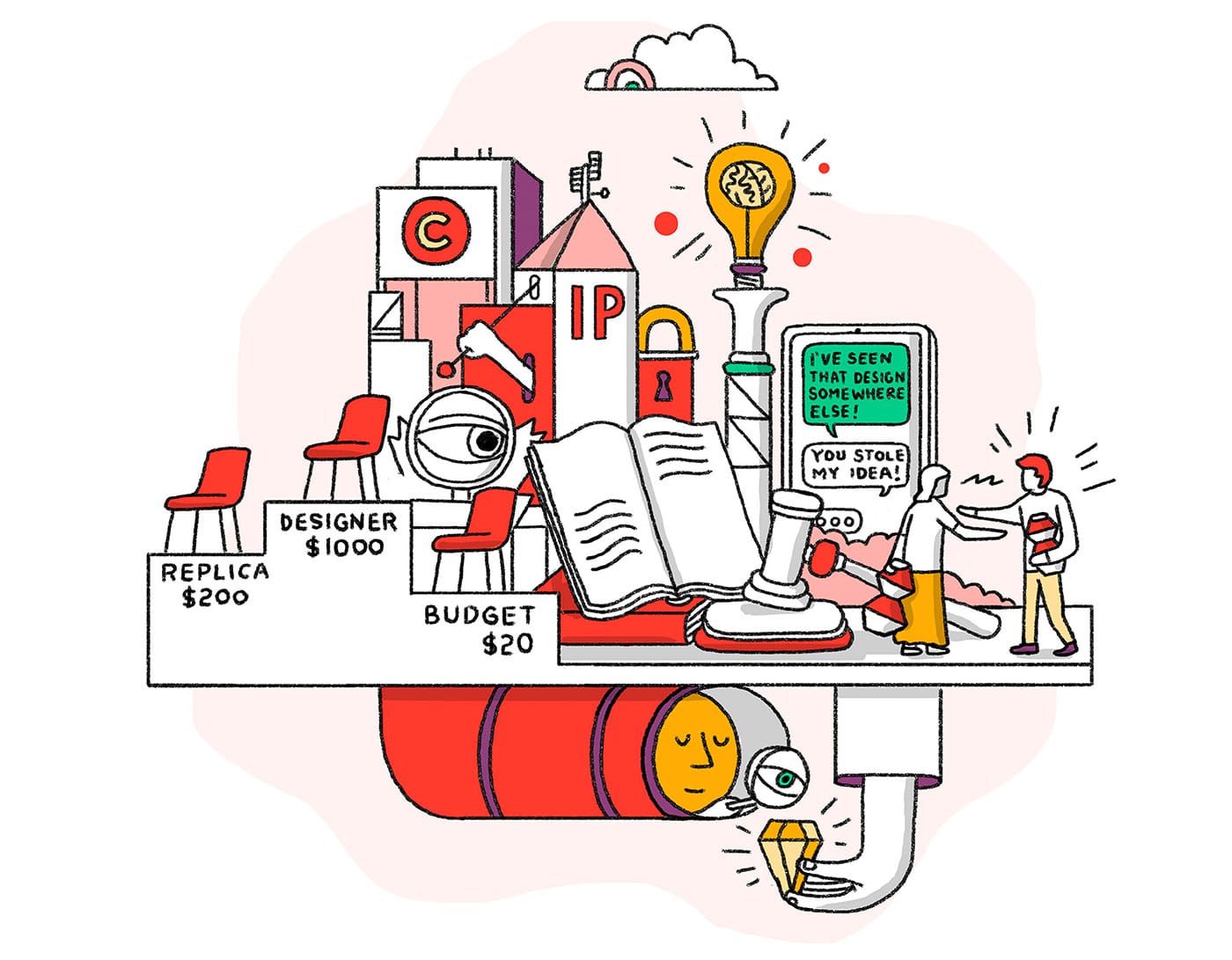 Following our participation in the IP Australia stakeholder forum in December, last week we met with the research team to further flesh out issues we felt were yet to be included in the ongoing ACIP review into Australian design systems.
IP Australia Director General Michael Schwager and Chief Economist Ben Mitra-Kahn joined a group of ADA® stakeholders at a fruitful and positive session where we tabled key concerns and drilled down potential solutions surrounding issues around flawsin the current IP protection structure for our sector.
Space Furniture CEO Christina Caredes, SP01 Creative Director Matt Lorrain, Vincent Aeillo and Justin Penhall from Euroluce and Richard Munao and Joshua Ellis from Cult had worked strategically with the ADA® to present a broad, detailed discussion that encompassed the most pressing issues faced by the sector in the current climate of sanctioned design theft.The session was led and moderated by ADA® director Anne-Maree Sargeant.
The round table proved be our most fruitful discussion to date, and we will continue to contribute to the ACIP enquiry ahead of the first stage findings being released in Melbourne on March 17.
We will update our response to the session once the first round of IP Australia research is launched next month at Melbourne Design Week – RSVP to attend here.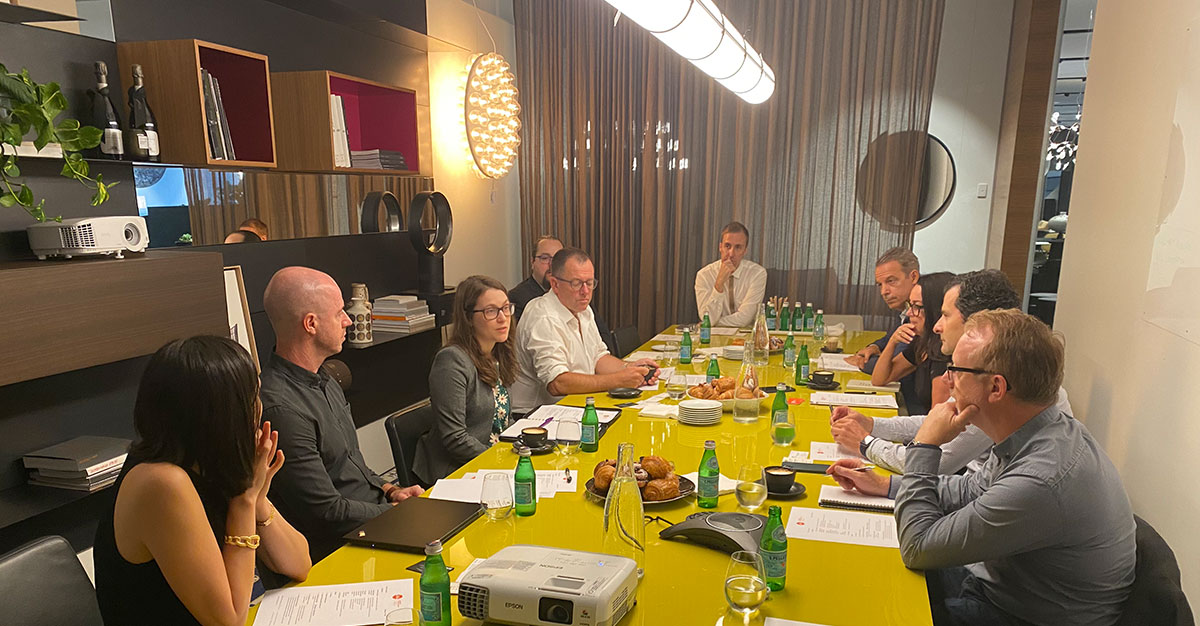 ///////////////////////////////
IP Australia key outcomes
1.  Economic contribution of design intensive sector to Australian job and growth.  
This provides a starting rationale for any government interventions to support the industry (no matter what the government intervention might be, eg. Stronger rights or enforcement, incentives, competition law, etc). Governments always have to make hard choices and seek the best 'bang for their buck'.  The stronger the economic rationale the stronger the case for a particular government action.
The findings to be launched at Melbourne Design Week will include research relevant to this that ADA® will need to consider.
 2.  The use of "replica" and other such phrases in the market.
Essentially ADA® seems to be implying that this is unfair, or misleading, especially when used with other language.  It wasn't clear to me if ADA was saying this was a market education issue, or a possible legal issue. The solutions to both often go hand in hand.
 3.  Technical fixes/improvements to the existing Designs Rights legislation.
Low hanging fruit to tidy up the existing legislation, implement the ACIP recommendations for some years ago.  Red tape improvements, etc.  The ADA has responded to our three issues papers.  Thank you.
 4.  Wholesale reform to recognise design in a similar way to art or writing under copyright (clearly a fundamental change requiring considerable discussion.)
 5.  Methods for enforcement (when something illegal is happening).
 6.  Broader education and awareness of the value of the design intensive industries and the value and use of design rights.
///////////////////////////////
Read more // DOWNLOAD – TALKING DESIGN  IP Australia's findings from their meetings across the sector
Read about our participation in the IP Australia stakeholder forum last December.
Read more on the ACIP Review into design systems here
///////////////////////////////
AUTHENTIC DESIGN ALLIANCE® Members directly enable our advocacy – please support our campaigns for Australian IP Reform for the design sector by joining the ADA®
Find out more HERE (desktop view) or HERE (device view)
/////////////////////////////
Illustration // Jackie Winter Group (James Hancock) courtesy of IP Australia