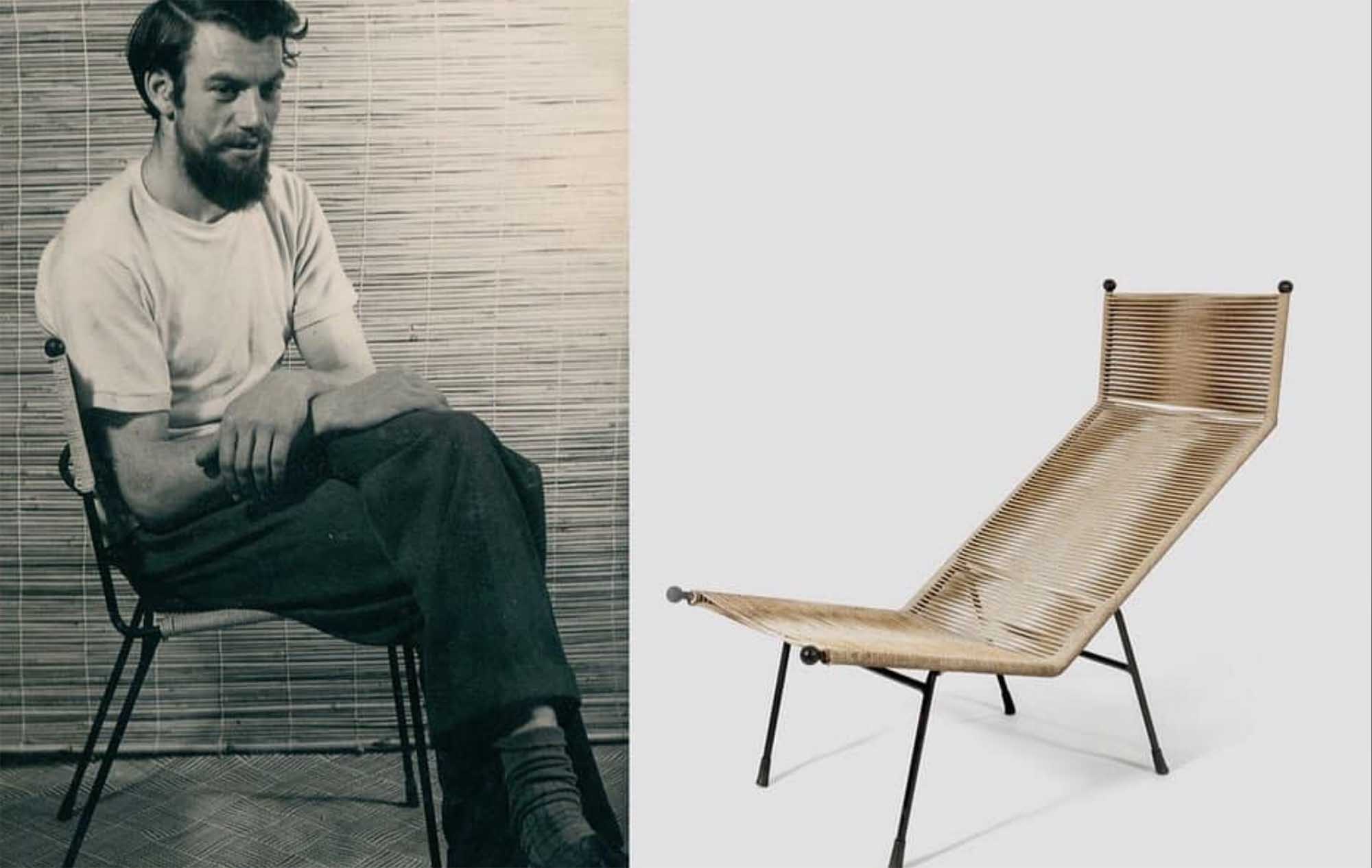 Best known for massive outdoor steel sculptures that can be seen across Australia and around the world, the late Australian-American artist Clement Meadmore (1929-2005) was also a prodigious industrial designer.
In 1949 Meadmore was a student in the first year of any Australian Industrial Design course at Melbourne's RMIT.
Excelling in both designing and making, Meadmore's design output is remembered for the iconic furniture and lighting collections he created and manufactured during the 1950's and the early 60's.
Falling foul of Australia's lax IP laws he lost both his brand name and had his designs ripped off due to loopholes in the design registration system that enabled rival manufacturers to produce unlicensed versions of his signature pieces, pocketing profits from Meadmore's original designs along the way!
Fed up, Meadmore quit, exhausted by legal stoushes and failed attempts to retain authorship or earn rightful income from his products – he threw in the towel, packed up, and moved to New York!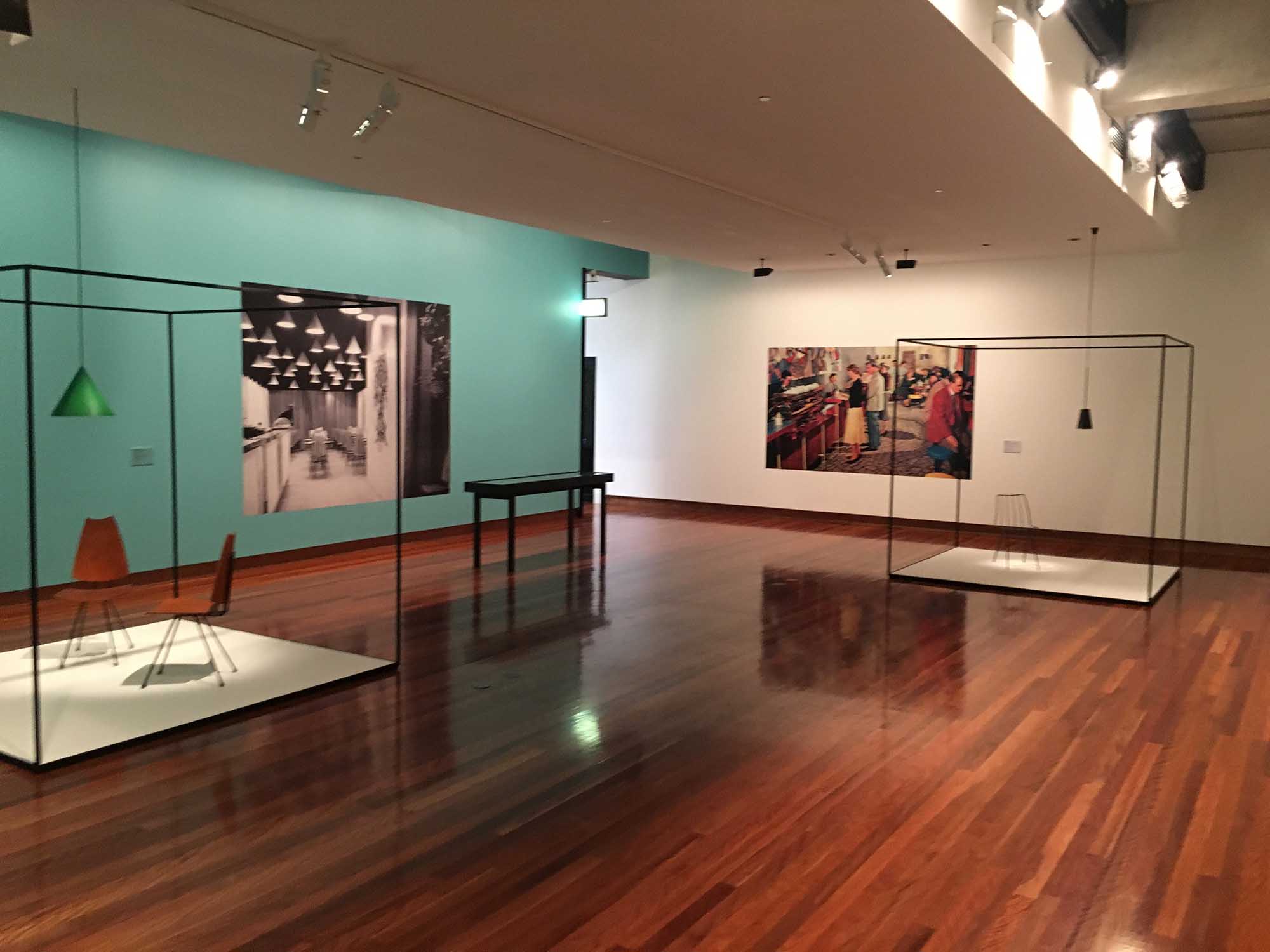 "Leaving furniture design entirely he went on to practice fine art – today recognised as one of the most prominent contemporary sculptors of his generation, his signature geometric steel installations gracing public spaces and museums globally.

Meadmore is considered one of the world's most important modernist sculptors of the 20th century, but very little is known about his industrial design practice in Australia.


We were fascinated by the corded furniture he manufactured in Melbourne during the early '50s and soon discovered that no comprehensive research had been conducted on his design practice." CO-CURATOR DEAN KEEP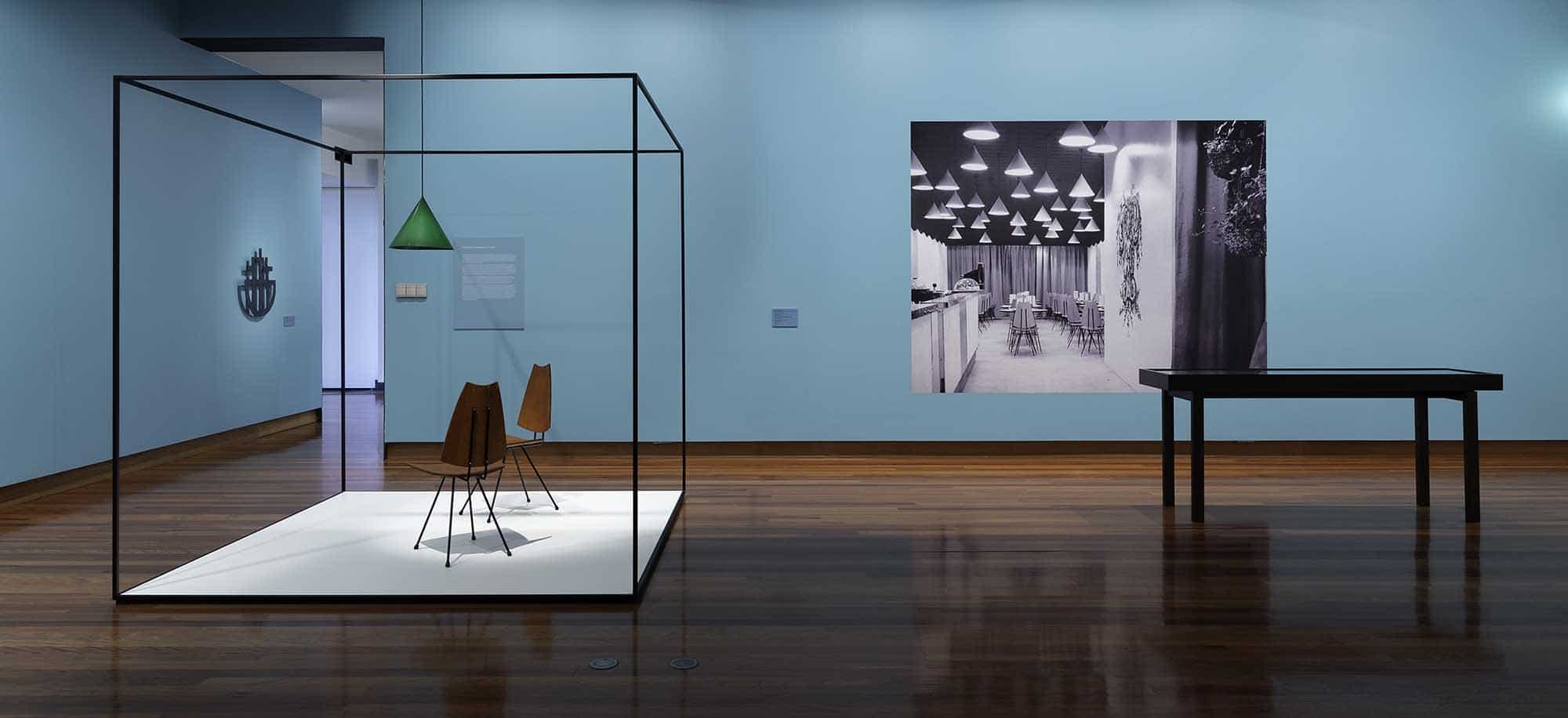 Last year Authentic Design Alliance® director Anne-Maree Sargeant joined Adam Cornish in a sold-out panel discussion that spotlit Meadmore's prolific furniture and lighting output at a retrospective of his work at The Ian Potter Museum of Art, University of Melbourne.
At the 'standing room only' event the audience was astounded to learn that furniture and lighting designers face the same problems today as Meadmore did 50 years ago.
Incredible – right?!!
The Meadmore retrospective was the brainchild of by Australian mid-century design collector and research Jeromie Maver and Swinburne University's Dean Keep, who also joined the panel talk and hosted tours of the extensive archive.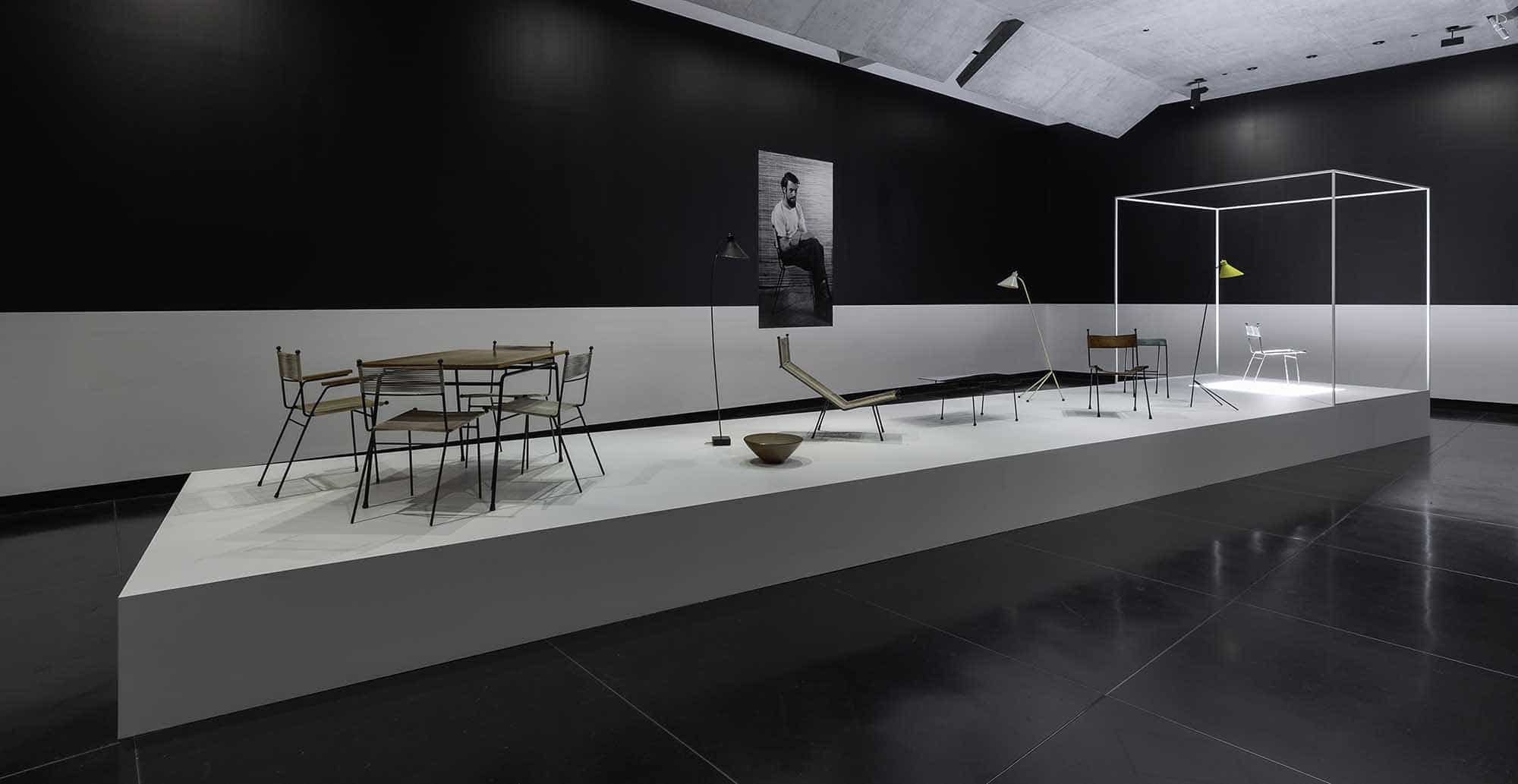 "Unlike his design contemporaries of the post-war period, Meadmore's creative practice took its cues from Mondrian and European Modernism. Our research has uncovered many previously unattributed designs and sculptural works, that document Meadmore's life in Australia between 1948 – 1963.

The exhibition is an important retrospective showing a snapshot of time when mid-century tastemakers sought to turn Melbourne into a thriving and cosmopolitan city." CO-CURATOR DEAN KEEP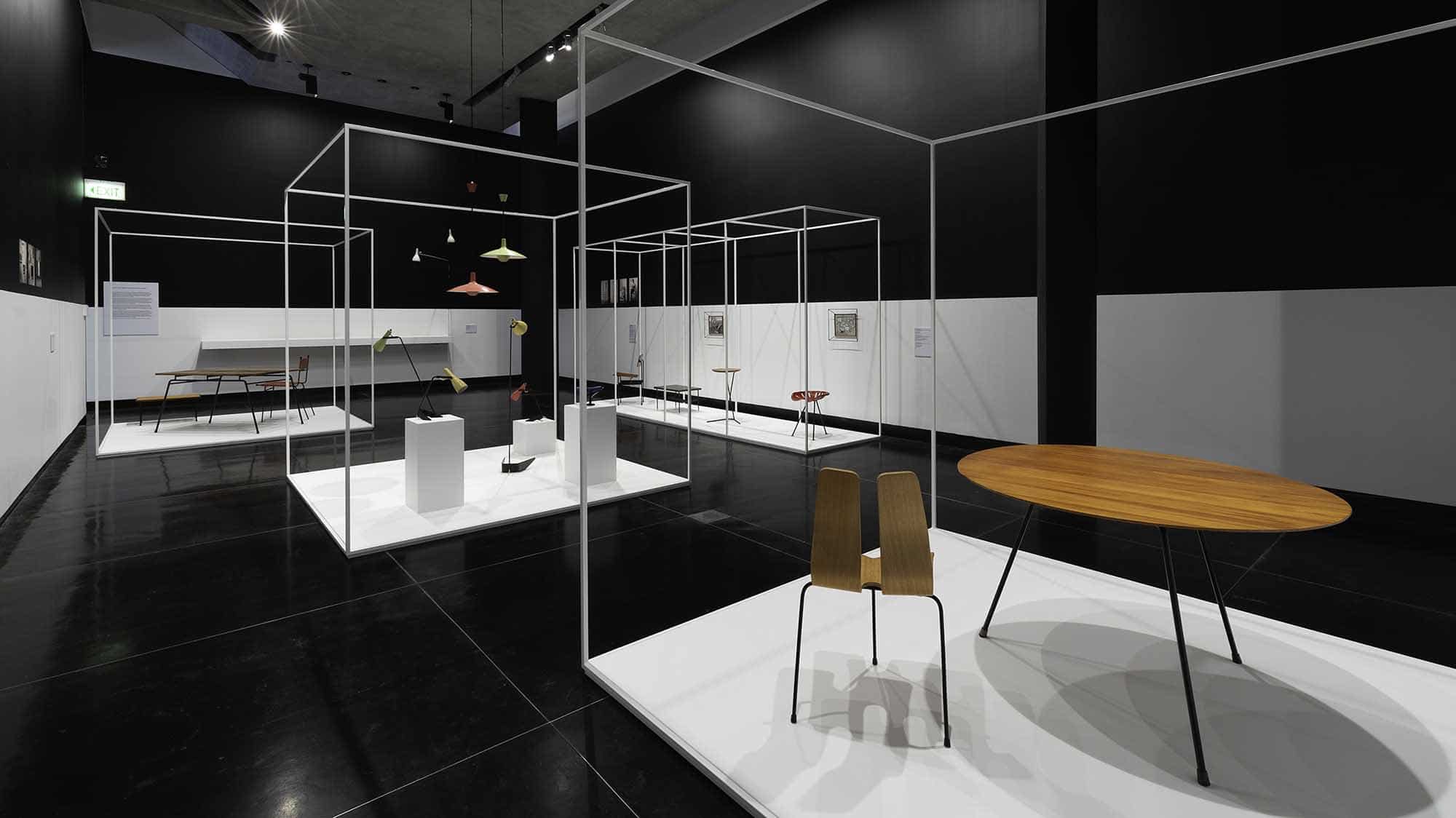 The Exhibition was a labour of love and ten years in the making with the curators interviewing over 100 collectors and experts. Featuring more than 100 objects, including rare archival documents and photographs, the installations spread over five gallery spaces at The Potter Museum and explored the crossover between Meadmore's art and design.
An avid jazz fiend and beatnik, his oeuvre spanned product design, graphic design, interior and spatial design, and of course fine art – for which he is globally renowned.
BTW …. we think he actually IS the original hipster – thoughts?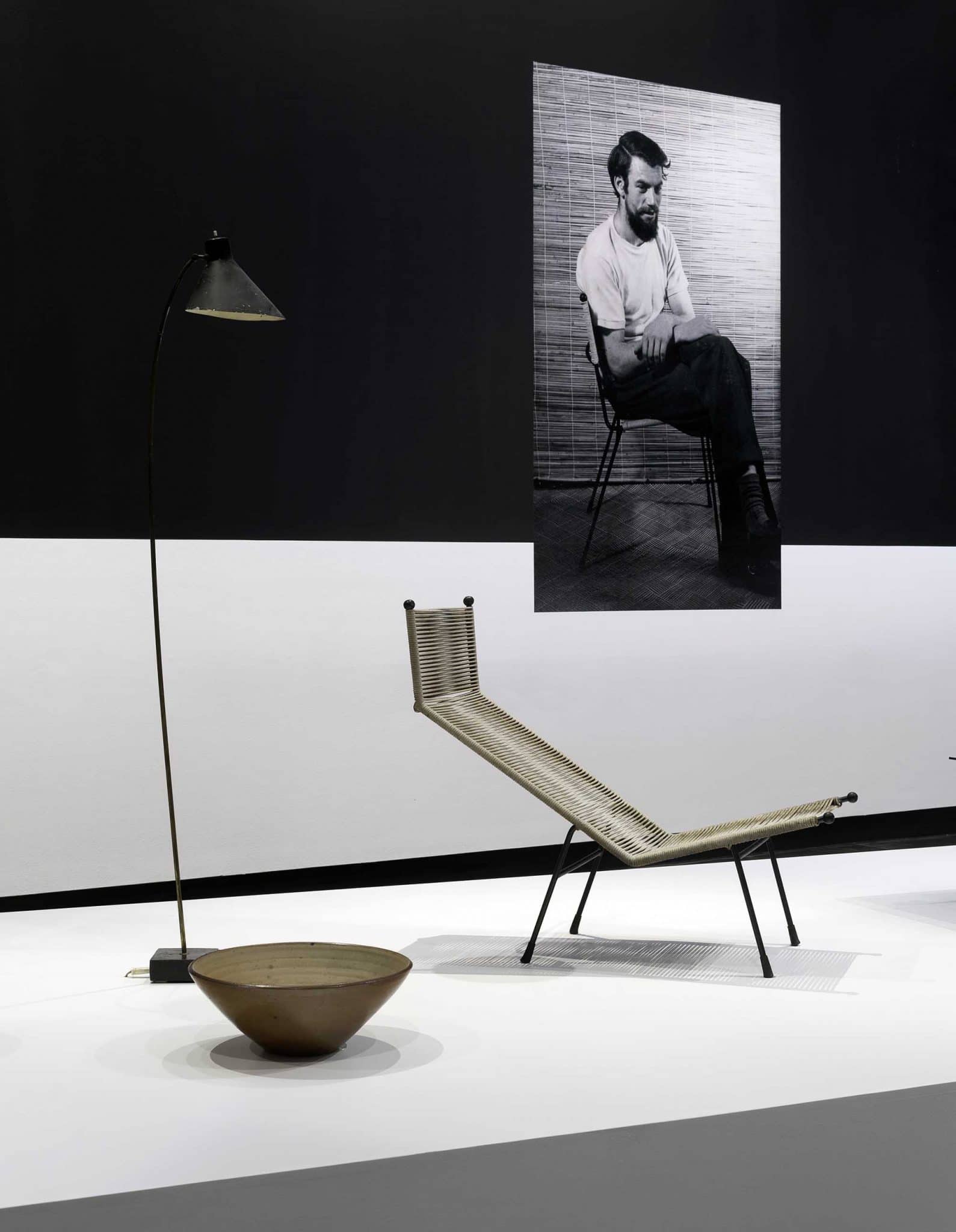 ////////////////////
Clement Meadmore: The Art of Mid-Century Design, has become the first major exhibition to focus on Meadmore's design practice.
IAN POTTER MUSEUM OF ART, UNIVERSITY OF MELBOURNE
November 30, 2018 – March 30, 2020
Photo: Christian Capurro
////////////////////
FOLLOW
////////////////////
GET ADA® NEWS & EVENTS // authenticdesignalliance.org
GET NEW DESIGN DIRECTORY STOIRES // thedesigndirectory.org
**we only send great stuff, important news and exciting design stories
////////////////////