The heart of the problem when building industry professionals swap the original furniture and lighting on projects for blatant knock-offs has been succinctly headlined in a newly released publication.
The statement underpins the unfortunate reality of builders, developers and construction industry professionals who thrive on 'getting a look at a price' and operate in a space where ethics aren't on the table, and the industry at large is damaged as a result.
"GET REAL, BUY REAL, SUPPLY REAL" 

Authentic Design Alliance TM
Commenters on our social feeds referenced 'champagne taste on beer money,' or what magazines call 'get the look' by furnishing spaces with cheaper versions of original products.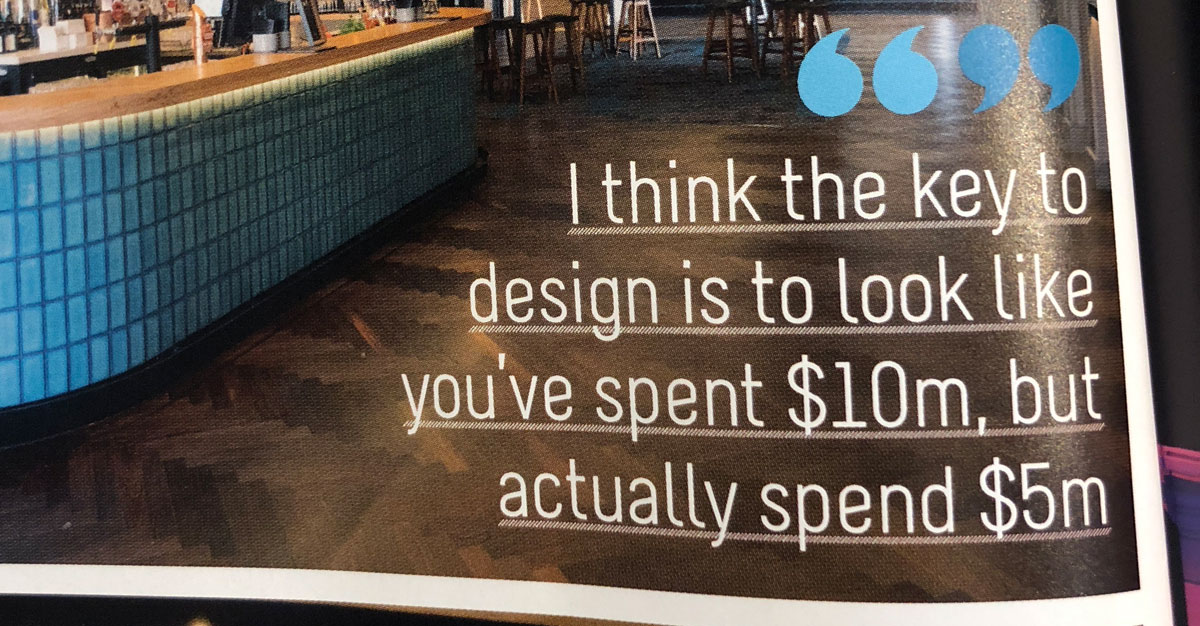 THE BUILDING INDUSTRY PROBLEM
The Melbourne CBD hospitality venue saw a local supplier quote the furnishing specification right down to providing detailed product CAD files – only to discover the finished project kitted-out with blatant knock-offs of their original locally-designed and locally-made collection as specced for the project by the architects ?
Authentic design so often falls between the cracks once the initial supply contract is then recontracted to a buiding or development company to execute the project. Read more about contract novation here.
More frequently projects at this point become a race to the bottom for cheapest possible price, as does support for supplying authentic products vs knock-offs.
"Design theft causes reputation damage, which can be even more damaging than the financial loss!"

Authentic Design Alliance TM

REPUTATION DAMAGE IS REAL
Adding insult to injury, whilst the venue features a pair of original chairs by a highly decorated Australian designer, much of the balance of spaces sport counterfeit versions of what was initially specified.
Positioning a smattering of authentic product with knock-offs causes immeasurable reputation damage when cheaply executed copies are confused for original products made by a respected brand renown for quality.
Design theft causes reputation damage. This can be even more damaging than the financial loss!
"It is depressing to hear that even big budget venues are party to this. I get wanting to lower your budget etc but if you go to the trouble of having a local designer or brand do the hard work of designing something at least have the decency to honour them for their talent and not take it offshore, ripping their IP in the process" @annettebrooker

DESIGN REGISTRATION IS NOT ENOUGH
Finally – even if these products had been design registered, that registration would have only just expired making design registration ineffectual protection in such cases.
With other territories like the UK now protecting design IP for 25 years or more, Australia's current 5+5 (10) year design registration simply isn't long enough for brands to recoup fair income from their own products.
IP Australia has indicated the length of design protection might soon extend to 15 years should we join the Hague Agreement.
Whilst joining the Hague agreement would introduce some reciprocal rights between territories, and potentially also the introduction a 6-month 'grace period' (i.e. a small window for designs to be market tested prior to registration), not all makers, creators and distributors see this as a solution.
All said and done, design registration is not enough protection on it's own.
Listening to our members and supporters who expend immense personal and financial investment to launch a collection, 15 years is considered to be an inadequate time frame for brands to earn a rightful income from their IP and ingenuity.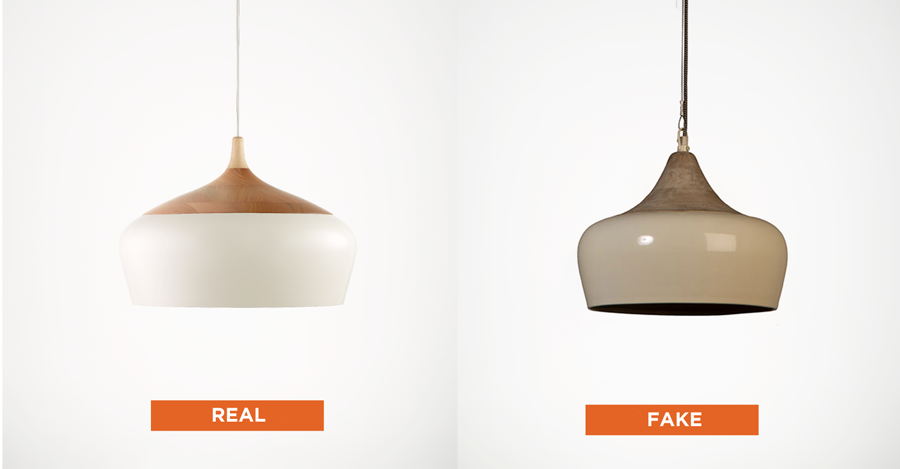 AUTOMATIC COPYRIGHT PROTECTION?
The introduction of automatic copyright for 3-dimensional objects like furniture and lighting would go a long way to extending protection to local creators, makers, importers, manufacturers and the retailers an distributors who lose out to design theft.
The UK and New Zealand brands and individuals can use Copyright protection to successfully fight design theft.
Australia currently has no automatic copyright for furniture and lighting, unlike other creative disciples, like photography, art, literature, film, music and architecture. Reliance on owning original photography and having invested in Trade Marks currently the main tools that might bolster legal protection.
Read more about our Productivity Commission (PCIP) campaigns.
+
WE WANT TO MEET BUILDING INDUSTRY SUPPORTERS!
We'd love to hear from Builders, Project Managers, Developers and Construction Industry suppliers who are committed to original products and work with clients on projects that support authentic products and brands.
SUBMIT A CASE STUDY
ADA supporters – please contact us directly if you have a Case Study to contribute.
+
ADA COMMENT POLICY //
We do not support or endorse 'name & shame' campaigns.
Constructive comments that contribute to the conversation are always appreciated.
Join the ADA Instagram comment thread – have a say, or comment below
Read the ADA Facebook comment stream
+
Download our latest ADA Tabloid to learn more about the problem with design theft in Australia.
Join the ADA – become a member now! Members directly fund our advocacy and campaigns.
+
Or read more on businesses in Australia directly ripping off original work by local creatives // Kate Stokes COCOFLIP
ALDI ripoff Miss Glass Home – read more
IMAGE – Coco pendants courtesy of COCOFLIP